A Conversation With Adm. William McRaven, UT System Chancellor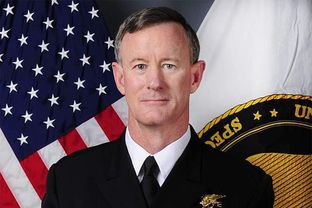 ** This event is at capacity. Please plan to tune into the livestream.
Join us for coffee and conversation with Adm. William McRaven, the new chancellor of the University of Texas System.
McRaven recently retired as a four-star admiral after 37 years as a Navy SEAL and became chancellor in January. Born in North Carolina and the son of an Air Force colonel, McRaven spent most of his childhood growing up in San Antonio, where he graduated from Roosevelt High School. He graduated from the University of Texas at Austin in 1977.
ABOUT THIS EVENT
Our Conversation Series features in-depth discussions with prominent elected officials and newsmakers moderated by Evan Smith, CEO and editor-in-chief, and other expert journalists from The Texas Tribune. Each free event at the historic Austin Club in downtown Austin features coffee, networking and audience question-and-answer time.
This event is presented by Educate Texas, and this series of conversations is generously sponsored by AT&T, BP and The University of Texas at Arlington. Tribune events are also supported through contributions from our founding investors and members.
Disclosure: though donors and corporate sponsors underwrite our events, they play no role in determining the content, panelists or line of questioning.