Demographic Change and the Digital Divide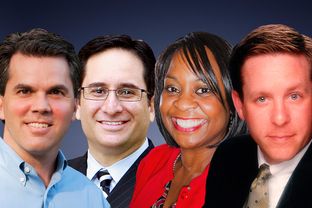 The Texas Tribune is pleased to present three conversations about how technology is transforming Texas. Join us in Austin for the first part of this series: a discussion on the impact of the digital divide in a state with a fast-growing and rapidly changing population. Evan Smith, the Tribune's CEO and editor-in-chief, will moderate.
Panelists include:
Mark Strama, head of Google Fiber in Austin and a former state representative, D-Austin
State Rep. Larry Gonzales, R-Round Rock
Juanita Budd, executive director of Austin Free-Net
Don Shirley, executive director of Connected Texas
This event will be held in Bass Lecture Hall at the LBJ School of Public Affairs on the UT Austin campus. Paid parking will be available in the Manor Garage on Clyde Littlefield Drive. The event is free and open to the public and includes a complimentary lunch.
The conversation will also be livestreamed at texastribune.org/livestream (starting at noon), and the video will be accessible for viewing afterward on this event page.
ABOUT THIS EVENT
This series of conversations on the role of digital technology in Texans' lives is generously sponsored by Google. The first conversation in this series is also presented in partnership with The Center for Politics and Governance at The LBJ School of Public Affairs at The University of Texas at Austin.
Tribune events are also supported through contributions from our founding investors and members. We invite you to subscribe to The Brief, our free daily news summary, which includes announcements of future events.
Disclosure: though donors and corporate sponsors underwrite our events, they play no role in determining the content, panelists or line of questioning.