A Conversation With Sen. Glenn Hegar, Candidate for State Comptroller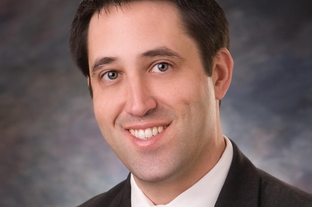 The Texas Tribune invites you to join us for coffee and conversation with state Sen. Glenn Hegar, the 2014 Republican nominee for state comptroller.
Hegar, R-Katy, represents District 18 in the Texas Senate. He chairs the Nominations Committee and the Senate Finance Subcommittee on Fiscal Matters, and he is a member of the Natural Resources; Agriculture, Rural Affairs and Homeland Security; and Finance committees. He has served in the Legislature since 2003 and is a graduate of Texas A&M University and St. Mary's University School of Law.
ABOUT THIS EVENT
Our Conversation Series features in-depth discussions with prominent elected officials and newsmakers moderated by Evan Smith, CEO and editor-in-chief, and other expert journalists from The Texas Tribune. Each free event at the historic Austin Club in downtown Austin features coffee, networking and audience question-and-answer time. We also invite you to subscribe to The Brief, our free daily news summary.
This series of conversations is generously sponsored by AT&T, BP and Christus Health. Tribune events are also supported through contributions from our founding investors and members.
Disclosure: though donors and corporate sponsors underwrite our events, they play no role in determining the content, panelists or line of questioning.