A Conversation With U.S. Rep. Mike Conaway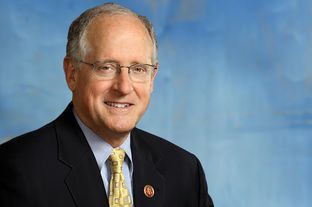 Join us for a light lunch and a conversation with U.S. Rep. Mike Conaway at Midland College in Midland.
Conaway, R-Midland, is serving his fifth term in the U.S. House of Representatives. He represents the 11th Congressional District, which consists of 29 counties in Central and West Texas and includes Midland, Odessa and San Angelo. He is a deputy Republican whip, the chairman of the House Ethics Committee and serves on the House Agriculture, Armed Services and Intelligence committees. Conaway also serves as chairman of the General Farm Commodities and Risk Management Subcommittee, and as chairman of the Terrorism, Human Intelligence, Analysis and Counterintelligence Subcommittee.
This event will be held in the Carrasco Room of the Dorothy & Clarence Scharbauer, Jr. Student Center at Midland College in Midland (map). It is free and open to the public, and a complimentary lunch will be served.
ABOUT THIS EVENT
Our Conversation Series features in-depth discussions with prominent elected officials and newsmakers moderated by Evan Smith, CEO and editor-in-chief, and other expert journalists from The Texas Tribune. We also invite you to subscribe to The Brief, our free daily news summary.
This series of conversations is generously sponsored by Blue Cross Blue Shield of Texas, and this event is co-presented with Midland College and supported by H-E-B, Texas Mutual Insurance, Permian Basin Petroleum Association, AT&T, BP, Christus Health and Texas A&M University. Tribune events are also supported through contributions from our founding investors and members.
Disclosure: though donors and corporate sponsors underwrite our events, they play no role in determining the content, panelists or line of questioning.