A Conversation with Tony Garza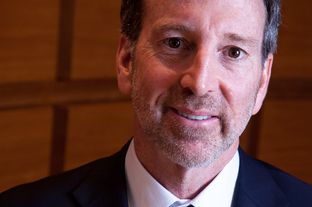 As a new administration in Mexico enters its sixth month in office, join us for a conversation with Antonio Garza for a discussion on U.S.-Mexico relations; how energy, labor and education reforms in Mexico could affect trade and migration; and the status of the Republican Party among Hispanics.
Garza served as the U.S. ambassador to Mexico from 2002 to 2009. He had previously served as chairman of the Texas Railroad Commission, as the Texas secretary of state and as a Cameron County judge. A South Texas native, he currently serves as counsel in the Mexico City office of White & Case LLP and as chairman of Vianovo Ventures, a management consultancy.
ABOUT THIS EVENT
Several times a month, The Texas Tribune hosts a series of conversations featuring prominent elected officials and other newsmakers at the historic Austin Club in downtown Austin. These in-depth discussions are moderated by the Tribune's CEO and editor-in-chief, Evan Smith. Coffee is served before the conversation begins, allowing time for our attendees to mingle. A question-and-answer session afterward offers a chance for the audience to interact with our honored guest.
This series of conversations is generously sponsored by AT&T, BP, Raise Your Hand Texas, Christus Health, the Texas Coalition of Dental Service Organizations, Texas A&M University and 83rd legislative session sponsor My Plates. Special thanks to our promotional sponsor, Deborah Ingersoll of Legislative Solutions.
Disclosure: though donors and corporate sponsors underwrite our events, they play no role in determining the content, panelists or line of questioning.