A Conversation about Changing Demographics and Public Policy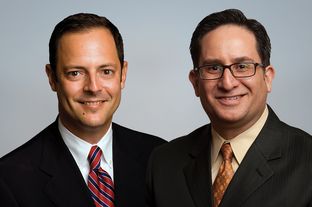 Reps. Rafael Anchía and Larry Gonzales join the Tribune's Julián Aguilar for a conversation about how surging Hispanic population growth in Texas will affect immigration policy, education and the GOP's effort to make inroads with Latino voters.
Anchía (D-Dallas) is a Dallas-based attorney first elected to represent HD-103 in 2004. He has served as vice chairman of the Pensions, Investments and Financial Services Committee, and is a former chairman of the board of the National Association of Latino Elected and Appointed Official's Educational Fund. The national nonprofit is a nonpartisan organization whose members include the more than 6,000 Latino elected and appointed officials nationwide. In 2011, he was appointed to the Advisory Committee for Trade Policy and Negotiations by President Barack Obama.
Gonzales (R-Round Rock) worked in various capacities during nine legislative sessions and currently represents HD-52 in Williamson County. The Alvin native graduated from the University of Texas at Austin in 1993 with a degree in government and is currently pursuing a master's in public administration at Texas State University. Gonzales was a former aide to Lt. Gov. David Dewhurst and was the assistant vice chancellor for governmental relations for the Texas State University System. He owns a graphic design and communications company.
ABOUT THIS EVENT
Several times a month, The Texas Tribune hosts a series of conversations featuring prominent elected officials and other newsmakers at the historic Austin Club in downtown Austin. Coffee is served before the conversation begins, allowing time for our attendees to mingle. A question-and-answer session afterward offers a chance for the audience to interact with our honored guest.
This series of conversations is generously sponsored by AT&T, BP, Raise Your Hand Texas, Christus Health, the Texas Coalition of Dental Service Organizations, Texas A&M University and 83rd legislative session sponsor My Plates. Special thanks to our promotional sponsor, Deborah Ingersoll of Legislative Solutions. Tribune events are also supported through contributions from our founding investors and members.
Disclosure: though donors and corporate sponsors underwrite our events, they play no role in determining the content, panelists or line of questioning.