A Conversation with Sen. Kel Seliger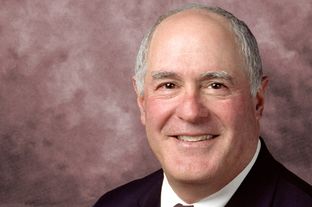 The Texas Tribune invites you to join us for coffee and conversation with State Sen. Kel Seliger (R-Amarillo).
Kel Seliger was first elected to the Texas Senate in 2004. Senate District 31 currently spans 26 counties from the Panhandle to the Permian Basin and includes Amarillo, Midland, Odessa and Big Spring.
Born in Amarillo and raised in Borger, Senator Seliger is a graduate of Borger public schools and Dartmouth College. He is the vice-president of Klockner Metals/Lake Steel, a steel service center.
Lieutenant Governor David Dewhurst appointed Senator Seliger to serve as Chairman of the Senate Higher Education Committee for the 83rd Legislature. Senator Seliger continues to serve on the Senate Education Committee, Senate Finance Committee, and the Senate Committee on Natural Resources.
In the interim following the 82nd Legislature, Lt. Governor Dewhurst appointed Senator Seliger to serve on the Joint Committee on Oversight of Higher Education Governance, Excellence & Transparency, as well as the newly created Joint Interim Committee to Study the Public School Finance System.
Prior to his election to the Senate, Senator Seliger served four terms as Mayor of Amarillo and as a member of the Amarillo City Commission and the Amarillo Civil Service Commission. Senator Seliger is currently a member of the National Rifle Association, the Texas Farm Bureau, and the Harley-Davidson Owners Group.
He and his wife Nancy reside in Amarillo, and have two sons, Jonathan and Matthew
ABOUT THIS EVENT
Several times a month, The Texas Tribune hosts a series of conversations featuring prominent elected officials and other newsmakers at the historic Austin Club in downtown Austin. These in-depth discussions are moderated by the Tribune's CEO and editor-in-chief, Evan Smith. Coffee is served before the conversation begins, allowing time for our attendees to mingle. A question-and-answer session afterward offers a chance for the audience to interact with our honored guest.
This event is supported by Educate Texas. This series of conversations is generously sponsored by AT&T, BP, Raise Your Hand Texas, Christus Health and Texas Coalition of Dental Service Organizations, and is supported through contributions from our founding investors and members. Special thanks to our promotional sponsor, Deborah Ingersoll of Legislative Solutions.
Disclosure: though donors and corporate sponsors underwrite our events, they play no role in determining the content, panelists or line of questioning.