Texas 2022 Elections
State Rep. James White, an East Texas Republican, won't seek another term in Texas House
White, chairman of the House Homeland Security and Public Safety Committee, has served in the lower chamber since 2011.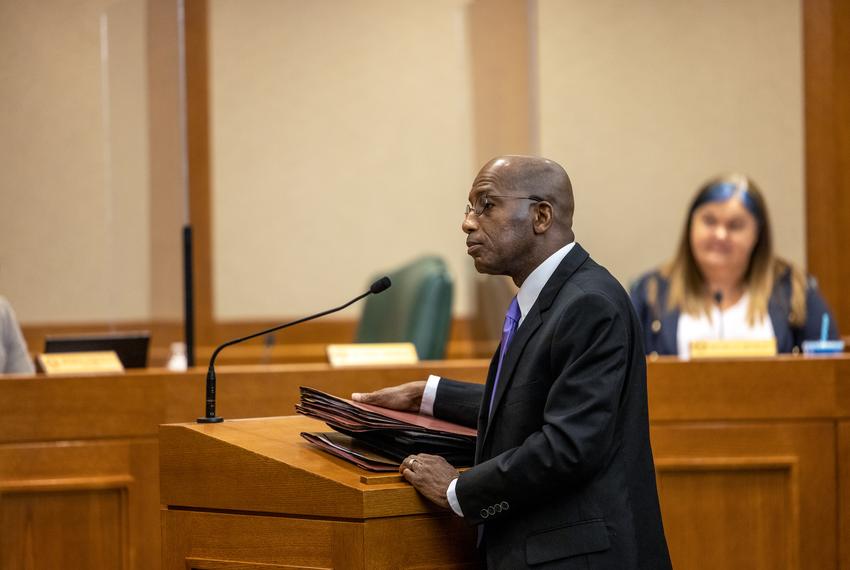 Sign up for The Brief, our daily newsletter that keeps readers up to speed on the most essential Texas news.
State Rep. James White, R-Hillister, will not seek reelection, a decision he first announced to East Texas TV station KLTV.
He's considering a statewide run, as long as "the people want me to pursue that," he told the Texas Tribune on Sunday.
Though he did not disclose which state-level seat he would run for, he said "we believe that we're qualified, and we're competitive. We will definitely consider joining the statewide field."
For now, he says his focus will be on the upcoming special election this summer which Gov. Greg Abbott has said he plans to order and when White expects to bring back a GOP priority bill that would tighten Texas' election laws.
White is the chairman of the House Homeland Security and Public Safety Committee, and is the only Black Republican in the Texas House. He represents solidly Republican House District 19 in East Texas.
​The Texas House doesn't have term limits, but White suggested his longevity in the lower chamber impacted his decision. He was first elected in 2010. During his time as a state representative, he said he has lost three of the four counties in his original district, and gained four new counties because of redistricting.
White reminisced about his first race for state House representative, recalling being called "crazy for running in East Texas."
"But we took our message directly to the people, and the people lifted me up and sent me to Austin," he said. "... And that message was that we believe everyone in Texas, especially in our house district, is a child of God, and that means they deserve good representation, they deserve good service."
​White said in his time as a representative, he is most proud of serving in the House Corrections Committee, which deals with state criminal justice measures.
The Texas House doesn't have term limits, but White said his longevity in the lower chamber is the reason for his decision to not seek reelection. He suggested that the state legislature adopt term limits, and for the House to uphold a limit between 10 and 14 years for representatives.
"We did 12 years," White said, counting the couple of years prior to being elected he spent running for office. "We think that's good enough."
Your New Year's resolution list isn't complete without …
… supporting the Tribune. This new year, resolve to do your part to sustain trusted journalism in Texas. Join thousands of readers who power The Texas Tribune's nonprofit newsroom.
Donate now