Texas 2020 Elections
Trump supporters protest, Biden fans cheer at Texas Capitol after election results announced
Supporters of President Trump and President-elect Joe Biden both congregated outside the Capitol after the race was called, and Tribune photographers recorded their reactions.
After The Associated Press and the major networks on Saturday finally called the election for Joe Biden, Texans streamed down 11th Street in front of the Capitol, where a pro-Trump rally later gave way to a pro-Biden rally. Texas Tribune photographers headed out, too, and here's what they saw.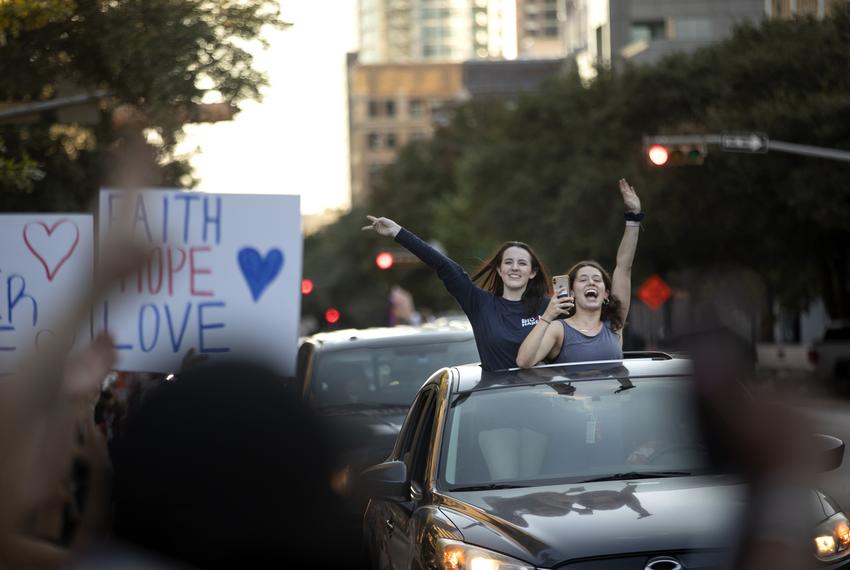 Your New Year's resolution list isn't complete without …
… supporting the Tribune. This new year, resolve to do your part to sustain trusted journalism in Texas. Join thousands of readers who power The Texas Tribune's nonprofit newsroom.
Donate now