Texas Elections 2018
Ted Cruz says he raised $12M in third quarter
U.S. Sen. Ted Cruz, R-Texas, says he raised $12 million in the third quarter. He is fighting for re-election against U.S. Rep. Beto O'Rourke, D-El Paso.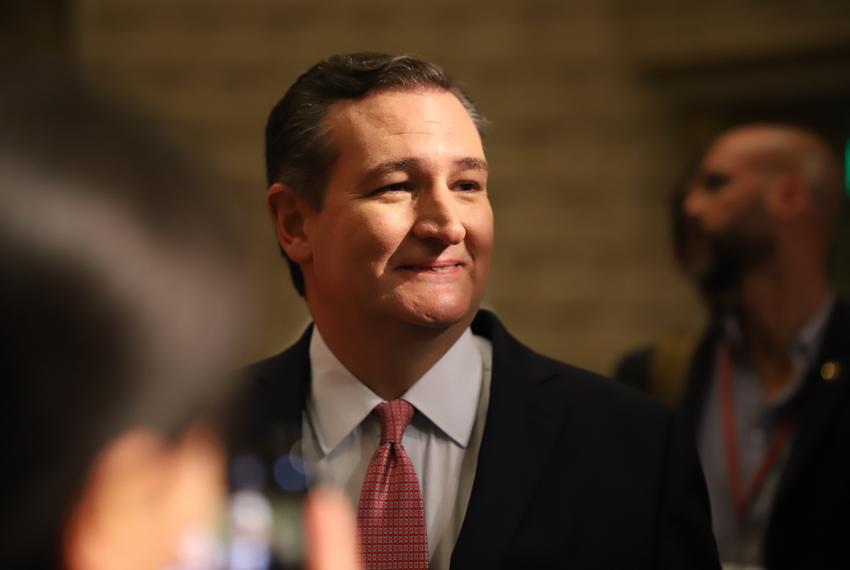 U.S. Sen. Ted Cruz, R-Texas, says he raised more than $12 million in the third quarter, a big escalation in his fundraising as he faces a massively funded challenge from U.S. Rep. Beto O'Rourke, D-El Paso.
The $12 million haul, Cruz's biggest yet this cycle, is a record for a U.S. Senate race in Texas, according to his campaign. But it very likely will not top O'Rourke's third-quarter haul, which is expected to take his already staggering fundraising to new heights.
Cruz first announced his third-quarter total during a rally Wednesday night in Conroe with Donald Trump Jr., the president's son.
O'Rourke has not yet announced his third-quarter figures ahead of the Oct. 15 deadline to report them to the Federal Election Commission. Still, all signs point to another monster quarter for O'Rourke, who raised over $6 million online alone during the last several days of September.
Cruz himself has sought to set expectations for his opponent's third-quarter fundraising, speculating that it could exceed $30 million.
O'Rourke has outraised Cruz every reporting period but one since entering the race in March 2017. O'Rourke more than doubled Cruz's fundraising in the second quarter, $10.4 million to $4.6 million.
Cruz has not shared how much cash on hand his campaign had after the most recent period. O'Rourke had the advantage in that category at the end of June, disclosing having $14 million in the bank to Cruz's $10.4 million.
When announcing fundraising numbers, Cruz and his campaign normally take into account three groups: his re-election campaign, a leadership PAC and a joint fundraising committee benefitting the re-election campaign and leadership PAC.

This public-service journalism is made possible by readers like you.
Texas Tribune members invest in our nonprofit newsroom because they believe credible, nonpartisan reporting makes for a better, smarter Texas. This Fall Member Drive, help us rally 500 new members so we can keep providing Texans with the essential information they need.
Donate now