Police officers are almost never convicted of murder. Body cameras may have made the difference in this Texas case.
After more than 13 hours of deliberation, jurors convicted former Balch Springs police officer Roy Oliver of murder in the fatal shooting of an unarmed, 15-year-old black teenager.
Editor's note: This story has been updated with the news that Roy Oliver was sentenced to 15 years in prison.
DALLAS — The body camera footage changed everything from the beginning.
The day after police officer Roy Oliver fatally shot 15-year-old Jordan Edwards in April 2017, the Balch Springs police said the car of unarmed teens leaving a party was moving aggressively toward officers when Oliver fired into it. But the next day, after the chief saw the video, he walked back the statement and acknowledged that the car was moving away from police.
Oliver was quickly fired and charged with murder. During his eight-day trial, which held closing arguments Monday, the footage from the cameras clipped to the chests of Oliver and his partner was played repeatedly and touched almost every piece of evidence brought forward by the Dallas County District Attorney's Office.
Jurors watched videos and detailed frame-by-frame comparisons that showed the officers peacefully responding to a house party before gunshots rang into the night, prompting them to dash from the house up the street. They heard Oliver's partner yell for the car driven by Edwards' brother, Vidal Allen, to stop as it slowly backed onto the intersecting street, and they saw Oliver fire five rounds into the vehicle as it was moving away from the officers.
And that footage likely played a large role in the jury's incredibly rare guilty verdict, handed down Tuesday after more than 13 hours of deliberation. Oliver was convicted of murder and found not guilty of two counts of aggravated assault.
The same jury sentenced him to 15 years in prison Wednesday night. The possible punishment for murder in Texas ranges from 5 years to life.
The use of police body cameras surged after the 2014 death of Michael Brown in Ferguson, Missouri, as criticism against police shootings, particularly of unarmed black men, exploded. Advocates hoped their use would increase transparency and hold officers accountable, precisely what it appeared to do in the case of Oliver, a white officer who shot a black teen.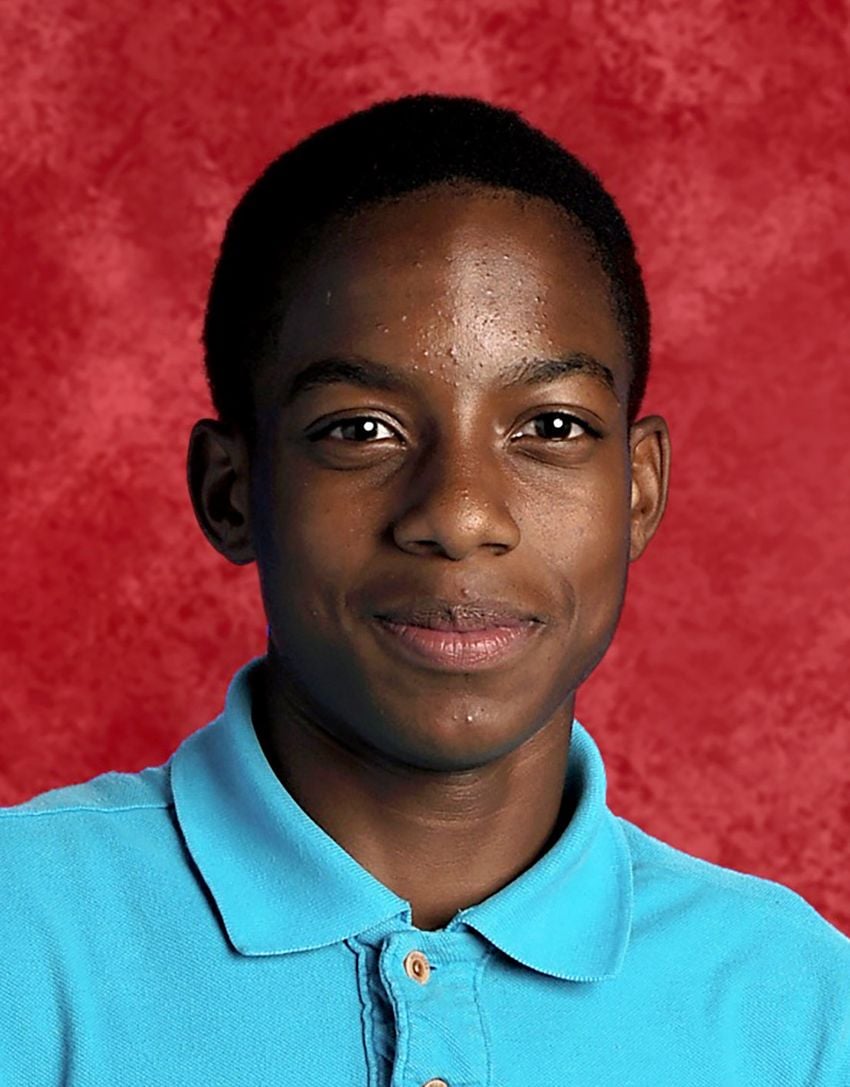 But studies on the effects of body cameras have uncovered mixed results, and Oliver's conviction is still the exception in police shootings, largely because of the wide discretion officers have when they decide to pull the trigger.
"[Oliver's] stands out as one of the kinds of cases that I think people thought were going to be quite common and have actually been much less common than what advocates expected," said Rachel Levinson-Waldman, senior counsel and body camera expert with the Brennan Center for Justice at New York University School of Law. "What the officer has to do to be held accountable legally has to be so outside the norm, and officers do face a lot of risks, so I think there's often a lot of sympathy."
"No video, no justice"
It's not unusual for police officers to walk around with cameras on their chests anymore. Five of the six Texas cities with a population over 500,000 have already deployed the cameras in their police departments, and El Paso, the outlier, appears to be getting them soon. Many smaller departments, like the Dallas suburb of Balch Springs, have implemented them as well, and in 2015, the Texas Legislature passed a law regulating body camera training and policies. (Another bill that would have required cameras for all public-facing officers died quickly the same year.)
Footage from the body cameras, as well as videos from police dashboard cameras and witness cell phones, have become commonplace in the news and on social media. And while it's not uncommon for the videos to raise attention or create public outcry, their use in police prosecution is still rare.
A 2016 George Mason University study showed that only 8 percent of prosecutors who used body camera evidence in criminal cases across the nation used it against a police officer, while almost all had used it as evidence against citizens.
Still, some officers, including others in Dallas County, have faced prosecution in recent years, and video has often played an important role in those cases. Cardan Spencer and Amy Wilburn, both former Dallas Police Department officers, pleaded guilty and received probation sentences within the last year after separate nonfatal shootings. Video footage from a neighbor's security camera and a dashboard camera, respectively, depicted the events of those incidents.
And in a high-profile shooting in South Carolina in 2015, cell phone video showed officer Michael Slager shooting at Walter Scott eight times as he ran away, striking him in the back.
"There's a lot of truth to the idea of 'no video, no justice,'" said John Fullinwider, co-founder of Mothers Against Police Brutality, mentioning Slager's murder charge. "He would have never seen a courtroom without that video."
But there's a big gap between prosecution and convictions in jury trials, and multiple cases nationwide have shown that it is nearly impossible for a jury to unanimously agree to send an officer to prison for an on-duty shooting. Despite the video evidence, Slager's jury couldn't agree in his murder trial, forcing a mistrial (though he later pleaded guilty to federal civil rights charges and was sentenced to 20 years in prison, an unprecedented sentence).
The jury's decision — or lack thereof — in Slager's case isn't unique. In 2015, body camera footage of the shooting of Samuel DuBose in Ohio after he began to move his car away from the officer led to two hung juries; the Minnesota officer who shot Philando Castile in 2016 after he reached down, seemingly to get his identification, was acquitted of charges of manslaughter and reckless discharge of a firearm.
"The hope was there's going to be an account of this incident and that will be the infallible, objective, nobody can disagree about what they're seeing," said Levinson-Waldman. "But that's just not the case. People still bring their own interpretive lens to it."
In the officer's boots
Usually, officers claim being in fear for their life, or, as in Oliver's case, the life of another. Legally, an officer's decision to use force — including deadly force — is judged on a question: Would a reasonable officer shoot if they were in the same situation?
Oliver's lawyers stressed in trial that hindsight or any future knowledge are not to be taken into account — only the information available in the often split-second decision to fire.
"You have to take yourselves and put yourself in Officer Oliver's boots," defense attorney Bob Gill said Monday in his closing arguments. "We can look at it now and think Roy wasn't right — that doesn't matter."
Even with video evidence showing that the car carrying Edwards was already past Oliver's partner, Tyler Gross, when Oliver fired, and the clear picture showing the wheels were turning away from officers, not toward them, a camera doesn't show the jury what was happening in Oliver's head.
Oliver even acknowledged on the stand last week that if he knew then what he knew now, he would not have made the same decision to fire into the car and kill who he know recognizes was an innocent kid: There were no weapons, alcohol or drugs found in the car or at the house party the teens were leaving.
But in the moment, he said the earlier gunshots, the driver's continual movement despite his partner's commands to stop, Gross' rising pitch and the narrowing distance between the car (he was approaching it), Edwards' moving silhouette in the passenger seat, and the car moving from reverse to drive all led him to his fatal decision.
"There's no time to plan, no pause button, slow down button," Oliver said on the witness stand Thursday, dressed in a pale gray suit. "I had a lot of information to process real fast, and I almost watched my partner get hit by a car."
Gross testified in the first day of trial that he himself never felt in fear for his life, that he had seen the car was filled with "just boys," but he also pointed out that he couldn't say how the situation looked to Oliver.
It's this leaning to justify a police officer's use of force if they reasonably believed at the time that there was an immediate threat that has some advocates like Fullinwider fighting for more action to hold officers accountable — like federal prosecution on civil rights charges in every police shooting case.
"As a tool for documenting brutality and police homicide and as a tool for raising awareness of the nation, videos are very useful," Fullinwider said. "But they haven't led to accountability even in very egregious shootings."
But there's an exception in the state law that may have hurt Oliver — even if the jury found that he reasonably believed the driver of the car, Vidal Allen, was a threat to his partner, that doesn't justify his killing another person, Jordan Edwards. This appeared to resonate with the jury, which asked during deliberations to get a copy of Oliver's testimony about his description of Edwards' silhouette, seemingly trying to judge if Oliver was threatened by Edwards, as well.
On cross examination, Oliver testified that he did perceive Edwards as a threat at the time because of his movements: "I do not know what that passenger was trying to do or get."
Ultimately, the jurors in Oliver's trial — 10 women, half of whom were black or Hispanic, and two white men — decided that Oliver's actions weren't justified. Though Oliver's conviction will undoubtedly be appealed, and data since 2005 shows four of the five on-duty police shooting murder convictions were overturned on appeal, for now, they have made a historical statement: the high bar to convict a police officer of murder can be overcome.
Texans need truth. Help us report it.
Independent Texas reporting needs your support. The Texas Tribune delivers fact-based journalism for Texans, by Texans — and our community of members, the readers who donate, make our work possible. Help us bring you and millions of others in-depth news and information. Will you support our nonprofit newsroom with a donation of any amount?
Yes, I'll donate today
---
Information about the authors
Explore related story topics