State Sen. Don Huffines meets with Russian officials in Moscow
The Dallas Republican, along with U.S. Sen. Rand Paul of Kentucky, met with Russian officials to "increase engagement" with the country.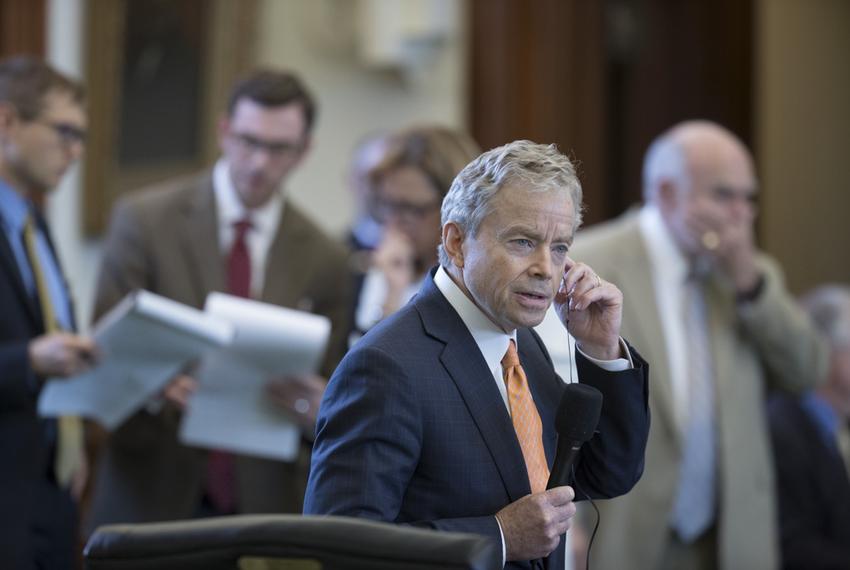 State Sen. Don Huffines, R-Dallas, met with Russian officials in Moscow on Monday, joining U.S. Sen. Rand Paul, R-Kentucky, on a trip that The Washington Post described as "a bid to increase engagement with the country."
A spokesman for Huffines confirmed the trip, saying the lawmaker regularly hears from Texans who are concerned about the security of elections and "are alarmed by Russia's efforts to undermine our democratic institutions."
"In meetings with Russian officials, Senator Huffines is having frank discussions, relaying Texans' concerns, and demanding that Russia stop meddling in our elections," said Brent Connett, chief of staff to Huffines. "Don Huffines believes in the power of face-to-face conversations, even with antagonists."
The Texas senator's trip comes during a tense time for U.S.-Russia relations. In June, some Texas Republicans decried President Donald Trump after his meeting with Russian President Vladmir Putin, where Trump expressed doubt about the U.S. intelligence community's consensus that Russia interfered in the 2016 election. Paul, who is a longtime family friend of Huffines, has been supportive of Trump's interactions with Russia, however. During Monday's meeting, Paul reportedly invited Russian lawmakers to meet with more members of the U.S. Congress.
The U.S. Embassy in Moscow told The Washington Post the Monday excursion was not an official diplomacy trip, and Paul was part of a "private group" of people meeting with Russian senators. The group also planned to visit St. Petersburg, Russian state media reported.
Soon after news broke that Huffines was in Russia, his 2018 Democratic opponent Nathan Johnson sent out a fundraising email criticizing the trip.
"Over the last few weeks, I've crisscrossed the district talking to constituents about the many challenges we face right here in Senate District 16," Johnson wrote. "Meanwhile, my Trump-defending opponent Don Huffines decided to go on a Moscow adventure this week with Rand Paul instead, to 'improve parliamentary relations' with Russia. What does this say about his priorities?"
Huffines' twin brother, Phillip, who ran unsuccessfully this year for the Republican nomination in North Texas' Senate District 8, was also on the trip.
Patrick Svitek contributed reporting.
Support public-service journalism that's always free to read.
It's been a busy year. Through it all, The Texas Tribune's journalists have not missed a beat. And with redistricting starting in earnest next week and the 2022 elections on the horizon, we know our journalism will continue to be fundamental for Texans everywhere. Support our work today so we can be there for you in 2022 and for whatever else 2021 might throw at us.
Yes, I'll donate today