A gay Texas teacher is on leave after she showed students a photo of her wife. She has few legal protections.
Texas law prohibits employment discrimination based on a host of factors, including sex, race, religion and disability. But there's no express protection for LGBTQ employees.
Stacy Bailey has been employed as an art teacher at Charlotte Anderson Elementary School for a decade, but she hasn't been in the classroom since September.
Instead, she's in limbo: She isn't fired — her contract with the district has even been renewed — but she's not working.
Mansfield ISD in North Texas put Bailey on paid administrative leave at the start of this school year, following complaints from a parent that she was "promoting the 'homosexual agenda'" by showing her class a photo of her and her now-wife, Julie Vazquez, as well as mentioning that the artist Jasper Johns had a partner, another artist Robert Rauschenberg, Bailey claims in a federal lawsuit filed earlier this month.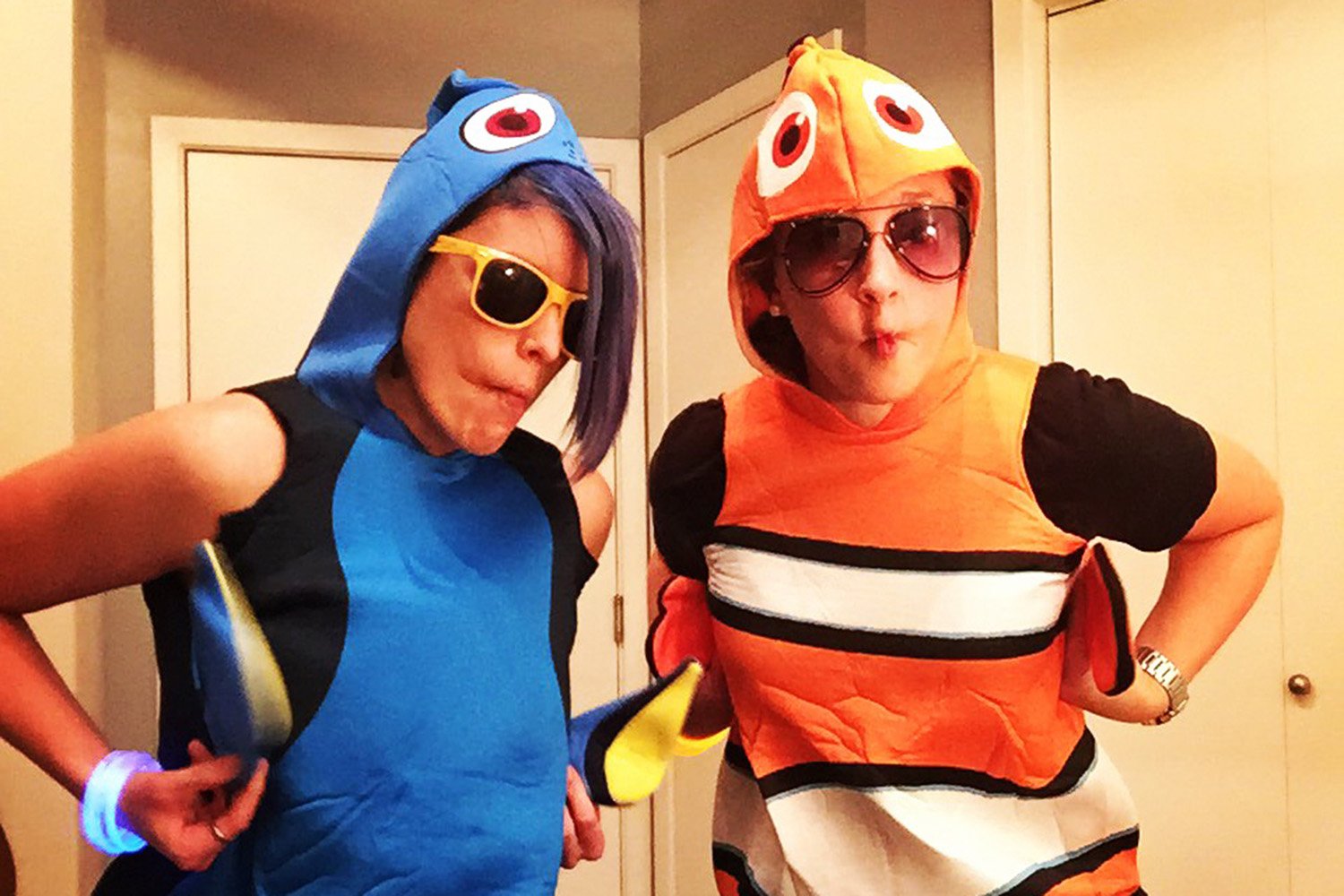 The two-time teacher of the year argues that the district violated the U.S. Constitution and the Texas Constitution by treating her differently than it would have treated a straight teacher.
Bailey's story has drawn outrage from the state's LGBTQ community and disappointment from many of her students' families, who praise her as knowledgeable and passionate. Her case has also exposed what advocates call gaping holes in the state's employment discrimination laws, which don't explicitly protect LGBTQ employees.
Texas law prohibits employment discrimination based on a host of factors, including sex, race, religion and disability. But there's no express protection for gay, lesbian and transgender employees.
"Texas doesn't protect its workers very well in general, and it doesn't protect LGBT folks in particular," said Jason Smith, the Fort Worth attorney representing Bailey. "Stacy Bailey's case will hopefully send a message to school districts across Texas that the Constitution doesn't allow them to discriminate based upon sexual orientation."
Some courts across the country have ruled that prohibitions on sex discrimination also prohibit discrimination based on sexual orientation, but there's no Texas court decision on the matter, according to Paul Castillo, an attorney with Lambda Legal, an advocacy firm for LGBTQ rights. And either way, said Equality Texas CEO Chuck Smith, "we'd like to not have to rely on judicial interpretation, but to codify this in statute."
The dearth of Texas-level protections has forced Bailey into federal court, where she's claiming that Mansfield ISD violated the state and federal constitutions' equal protection clauses. But the federal system is costlier and will almost certainly be more time-intensive, Jason Smith said.
"We could do much better by explicitly amending the Texas Labor Code to add sexual orientation and gender identity and expression to a pre-existing list of personal characteristics that already constitute employment discrimination," Chuck Smith said. "We know that discrimination occurs, and the protections need to exist as a matter of law in order to provide the same level of recourse for [anti-LGBTQ discrimination] as is available for other characteristics. At the end of the day, it comes back to equal treatment."
Twenty-two states have some sort of employment protection for LGBTQ workers, Chuck Smith said. State Rep. Eric Johnson, D-Dallas, has filed such a measure in Texas every session since 2011; in 2017, the bill narrowly passed through a House committee but never got a vote in the full chamber. Opponents told the committee at a public hearing that the bill would create a special classification for LGBTQ individuals and impose new restrictions on businesses. Johnson said he plans to raise it again next session.
"LGBTQ Texans have waited long enough," Johnson said. "If Texas had a statewide employment nondiscrimination policy in place, [Bailey] would have had clear protection under state law."
Johnson's bill, if successful, would have given Bailey a more local option for pursuing her case against the district. It may have even prevented her from being placed on leave in the first in the first place, advocates said.
"Statewide protections send a message to both private businesses and public entities that discrimination is expressly prohibited. It would've been clear," said Castillo, the attorney for Lambda Legal. "And it may have been outcome-determinative."
And, Jason Smith said, a state law would have given Bailey a much broader legal ability to win monetary damages for lost wages, lost benefits and mental anguish.
Current law allows Bailey to recover those damages under the U.S. Constitution. But under the Texas Constitution, she can't win money back, her lawyer said. If she could sue under Texas state law — the way employees discriminated against based on sex or religion, for example, already can — she'd have a much better shot at winning back those funds.
Still, in some ways, Bailey is fortunate: Texas law leaves few options for teachers like her, but there are even fewer options for workers not employed by government entities like public school districts.
Bailey's lawsuit — which challenges the school based on a constitutional protection that prevents the government from treating different groups of people differently — would not have been possible if she were employed by a private school, advocates said.
If she had worked at a private school, Smith said, "I don't think she would have the same avenue. I'm not sure that she would have any avenue."
Some of the state's liberal centers such as Austin, Fort Worth and Dallas have local anti-discrimination ordinances that protect LGBTQ individuals. And a handful of school districts, many in those same geographic areas, have the same protections; in fact, Bailey lobbied Mansfield ISD to add LGBTQ protections to its anti-discrimination policy. But none of those is as powerful as a state law, advocates said.
"State law already protects workers from discrimination based on things like religion," Johnson said. "If someone can't be fired because of whether or where they worship, then they shouldn't be able to be fired because of who they love or how they identify."
Disclosure: Equality Texas and Chuck Smith have been financial supporters of The Texas Tribune, a nonprofit, nonpartisan news organization that is funded in part by donations from members, foundations and corporate sponsors. Financial supporters play no role in the Tribune's journalism. Find a complete list of them here.
Texans need truth. Help us report it.
Independent Texas reporting needs your support. The Texas Tribune delivers fact-based journalism for Texans, by Texans — and our community of members, the readers who donate, make our work possible. Help us bring you and millions of others in-depth news and information. Will you support our nonprofit newsroom with a donation of any amount?
Yes, I'll donate today
---
Information about the authors
Explore related story topics