2017 Year in Review
Can you tell these fake Texas news stories from the real ones? Take our quiz to find out.
The furor over fake news showed no signs of slowing down in 2017. Take our quiz to see how good you are at identifying falsehoods.
2017 Year in Review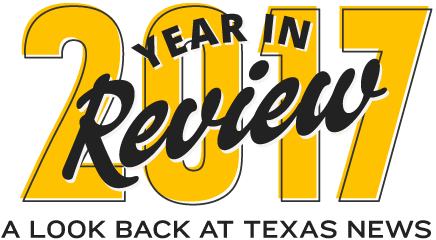 A lively legislative session — and a special session — that featured fights over bathrooms. Legal battles over abortion, immigration policy and political maps. A devastating hurricane. 2017 was filled with nonstop news in Texas. Here are the highlights.
More in this series
Editor's note: The Texas Tribune is no longer using the service Typeform, which powered this quiz.
The furor over fake news showed no signs of slowing down in 2017.
The term remains as prevalent as ever, with the president of the United States regularly using Twitter to criticize mainstream media outlets as "fake news." How good are you at identifying falsehoods that spread online? Take our Texas-themed quiz below and let us know how you did.
Related: Avoiding "fake news": a social media manager's tips for verifying online news
Support public-service journalism that's always free to read.
It's been a busy year. Through it all, The Texas Tribune's journalists have not missed a beat. And with redistricting starting in earnest next week and the 2022 elections on the horizon, we know our journalism will continue to be fundamental for Texans everywhere. Support our work today so we can be there for you in 2022 and for whatever else 2021 might throw at us.
Yes, I'll donate today