The Taking, illustrated: A Texas family's story of losing land for the border fence
In comic strip form, read one border resident's story of waiting nearly a decade for the government to pay for land it seized for the border fence.
The Texas Tribune thanks its sponsors.

Inside the federal government's haphazard, decade-long process of seizing private land for a border fence.
More in this series
---
In 2007, the Department of Homeland Security began building 654 miles of fencing along the U.S.-Mexico border. To complete the job, the agency had to seize land from private landowners, most living in Texas' Rio Grande Valley. A decade later, some landowners have yet to reach agreement with Homeland Security on the amount they are due for the land they have lost. This is the story of one such case.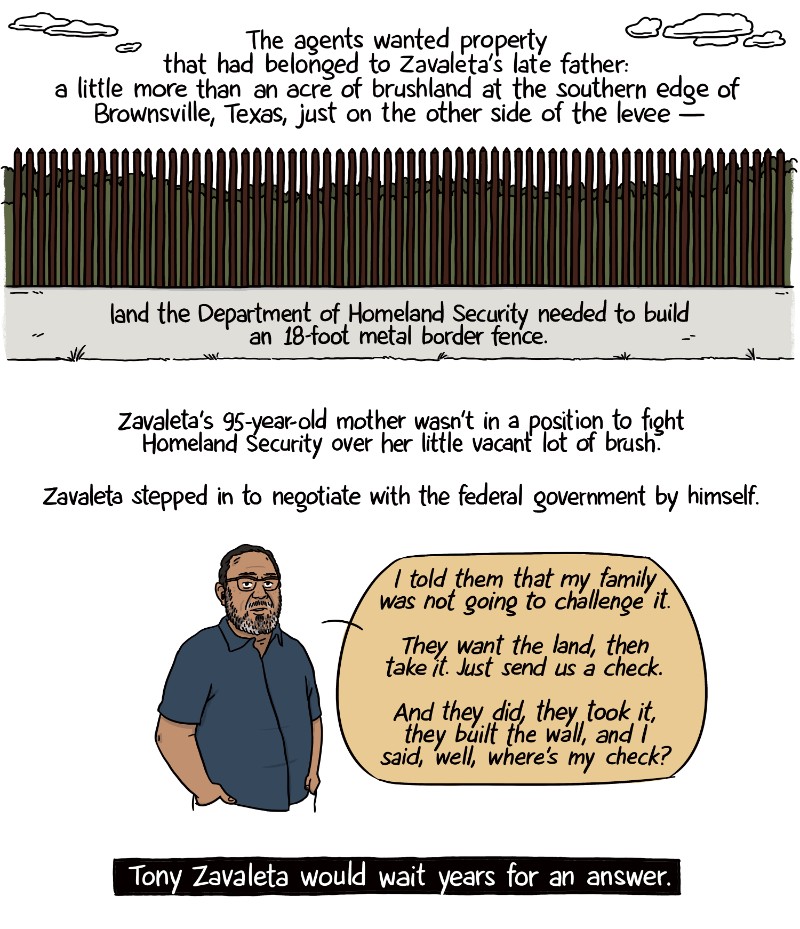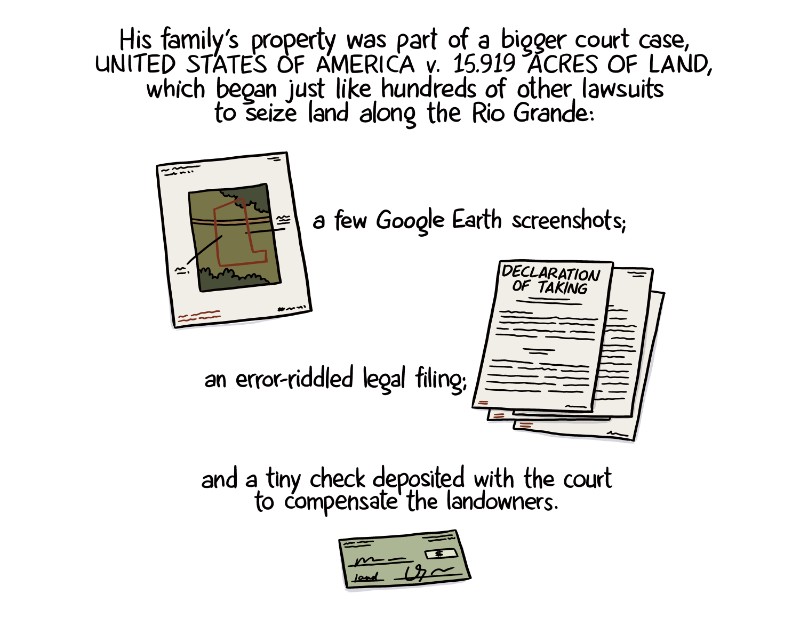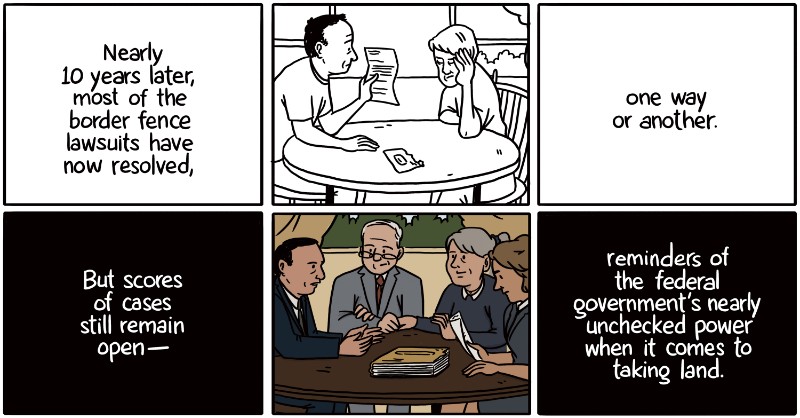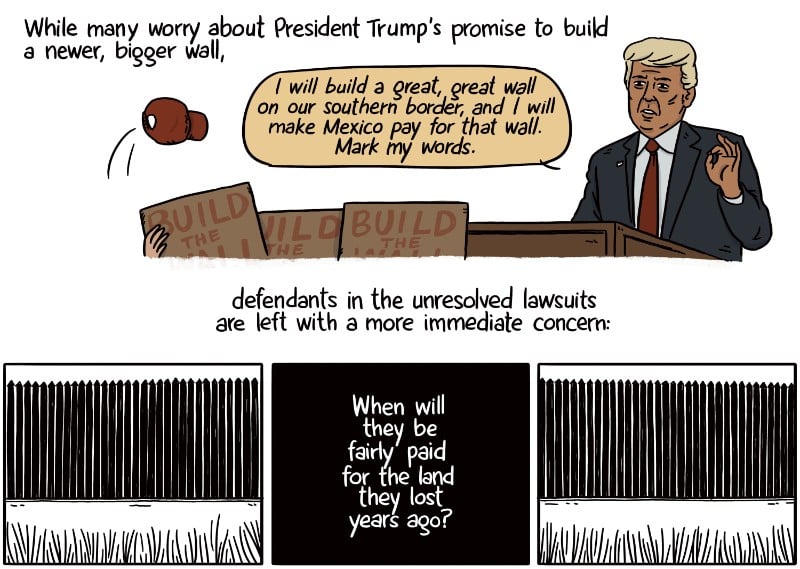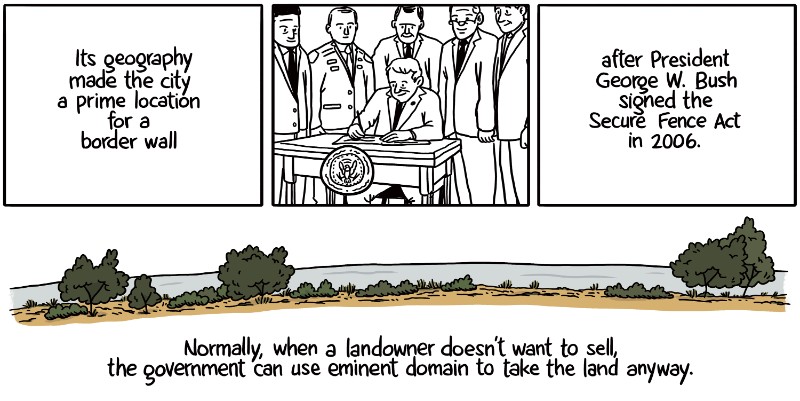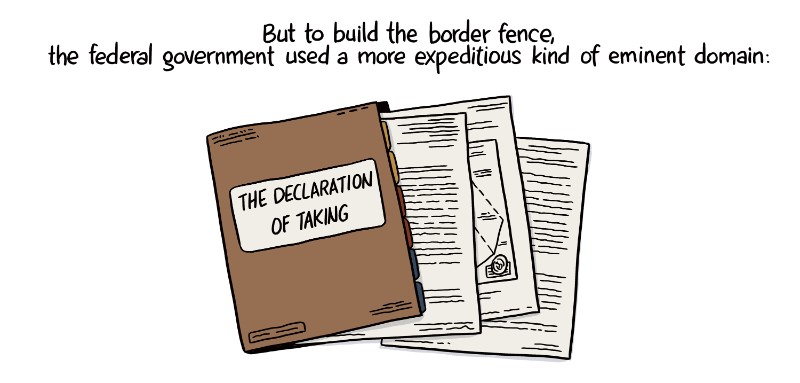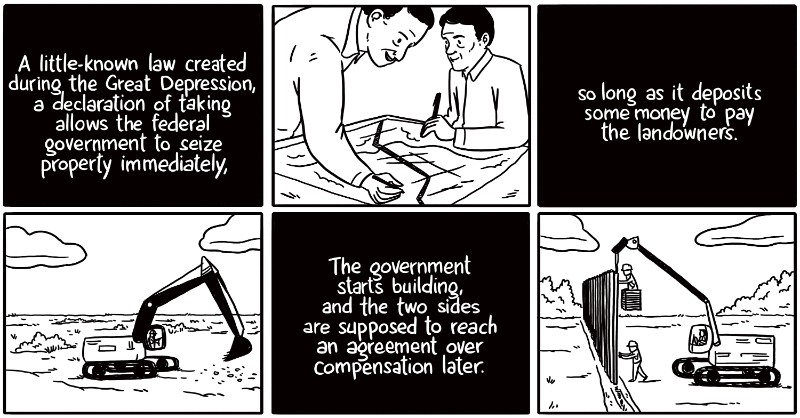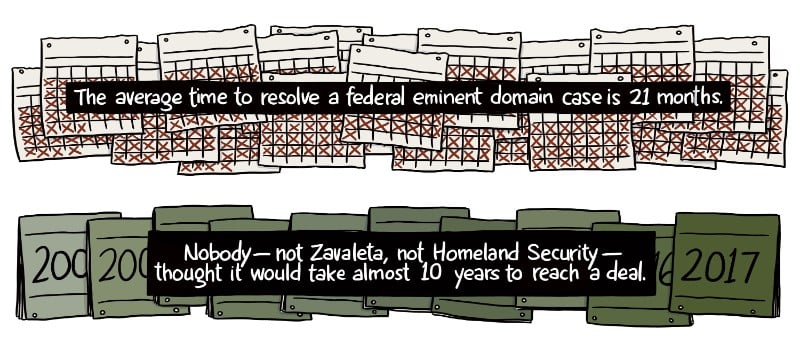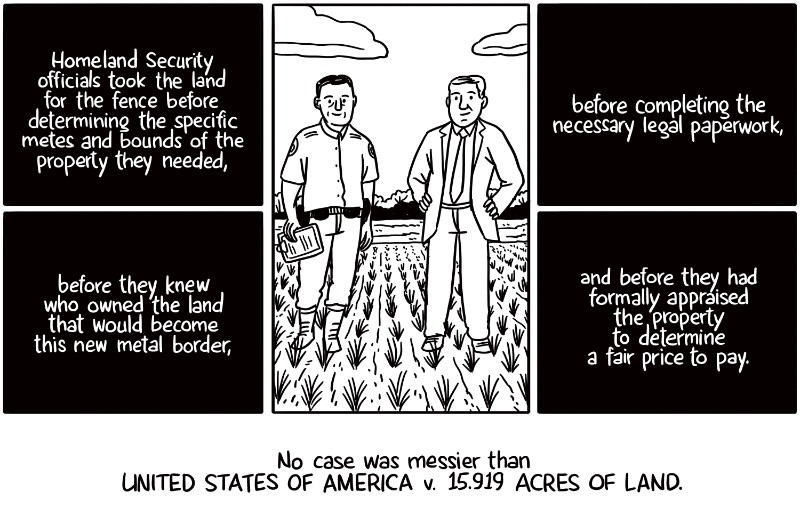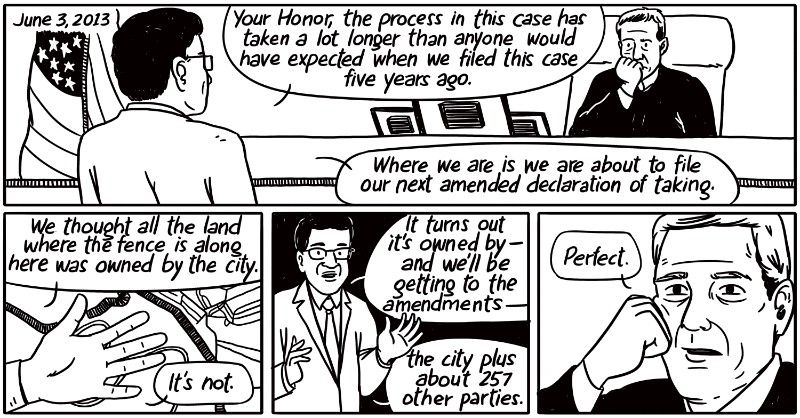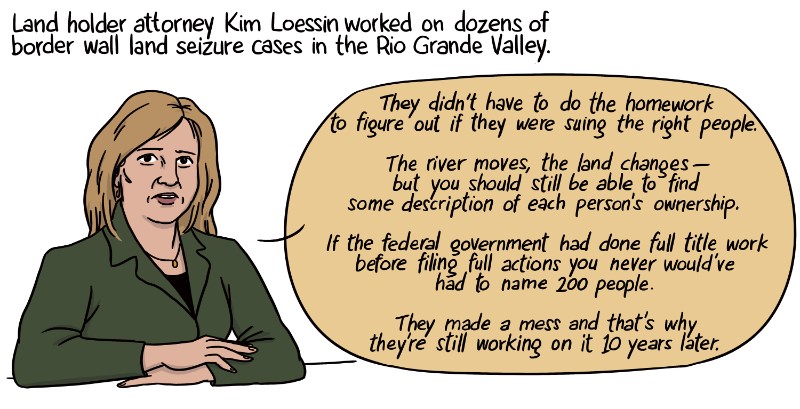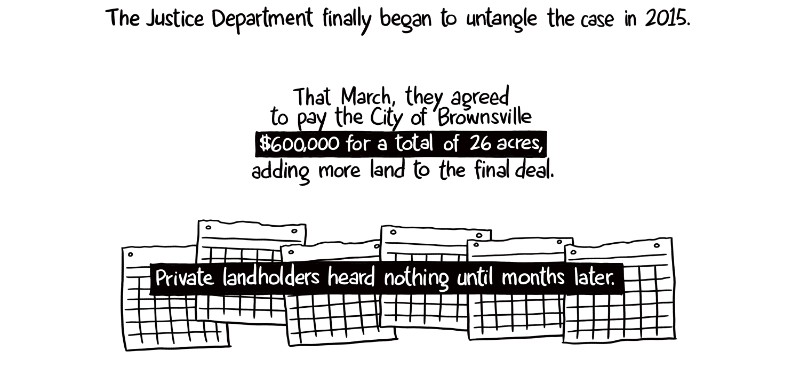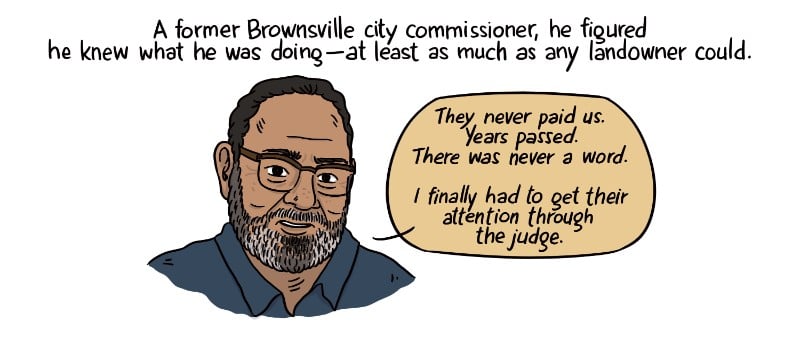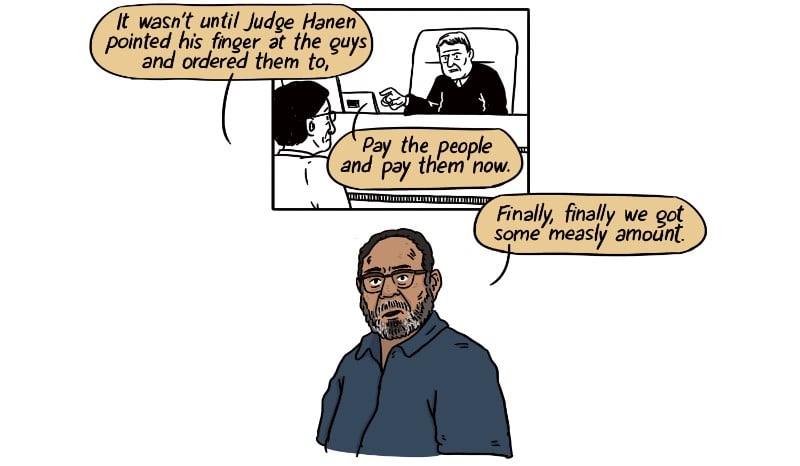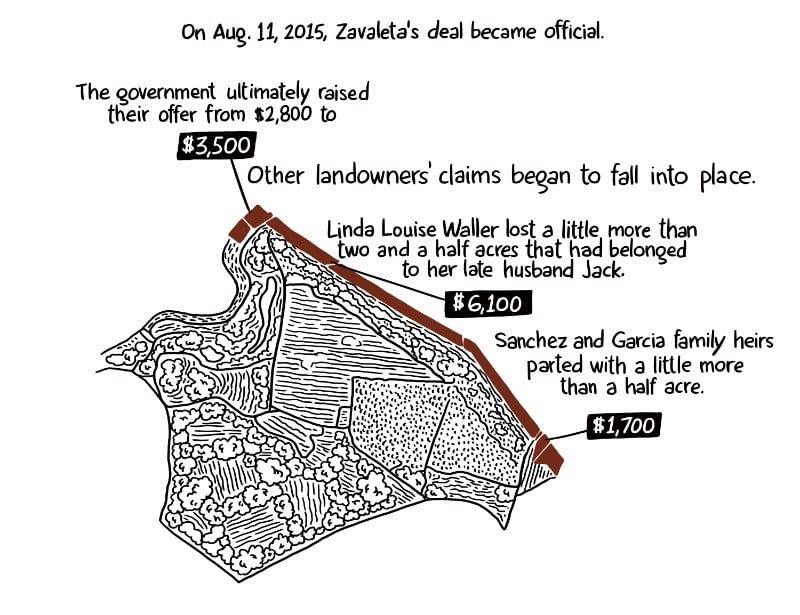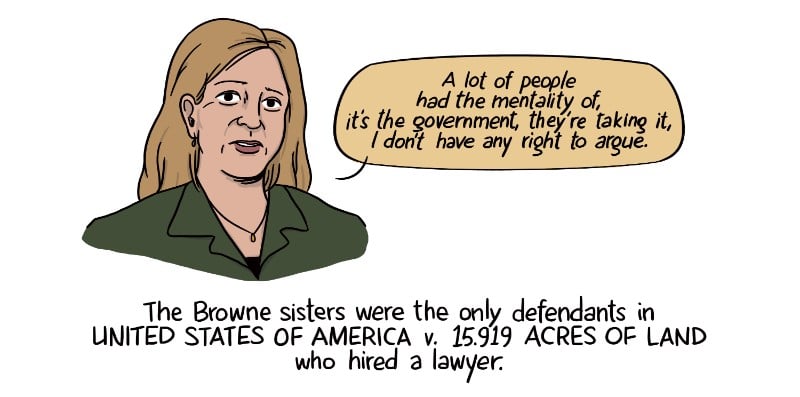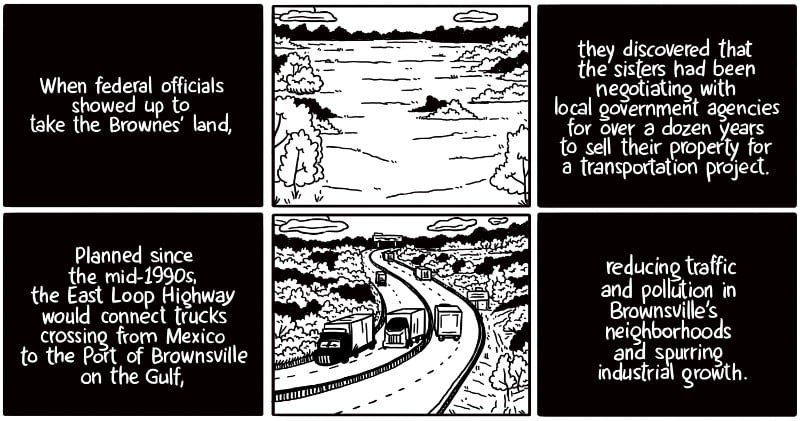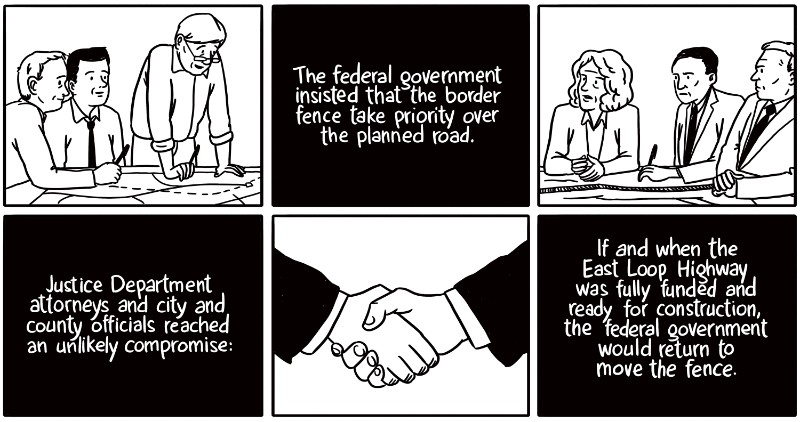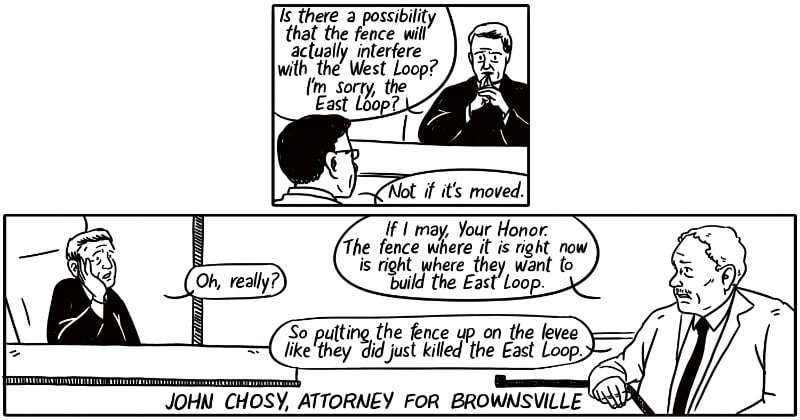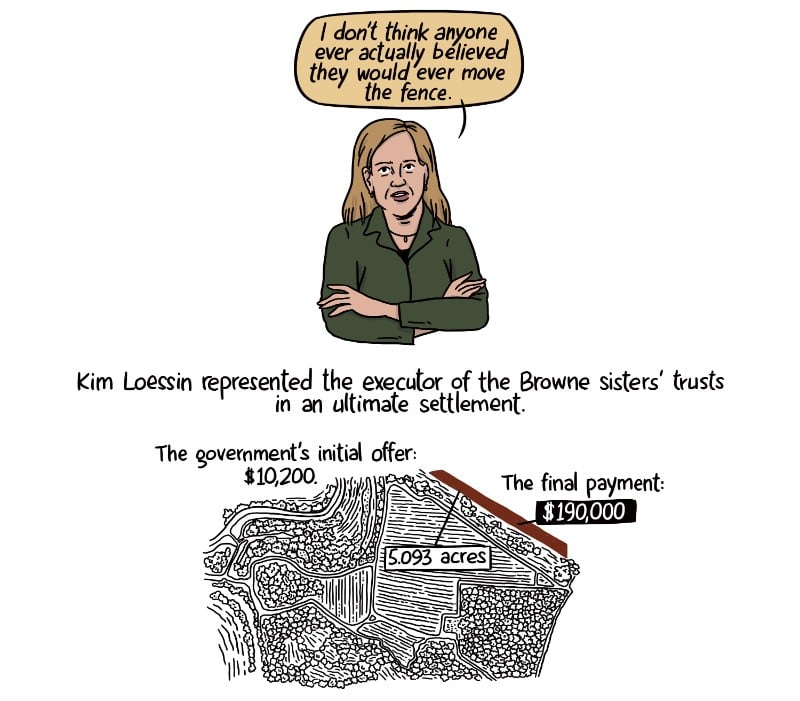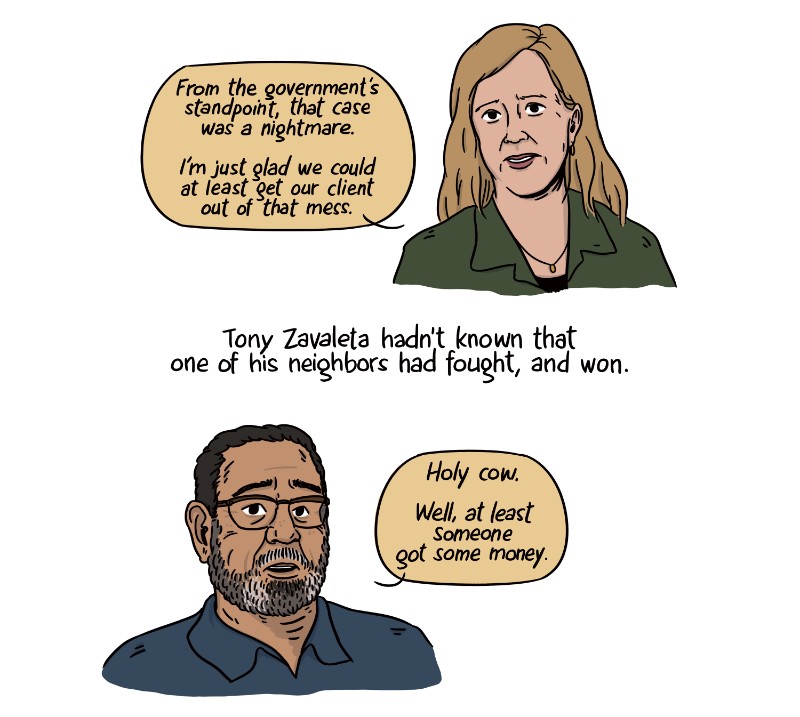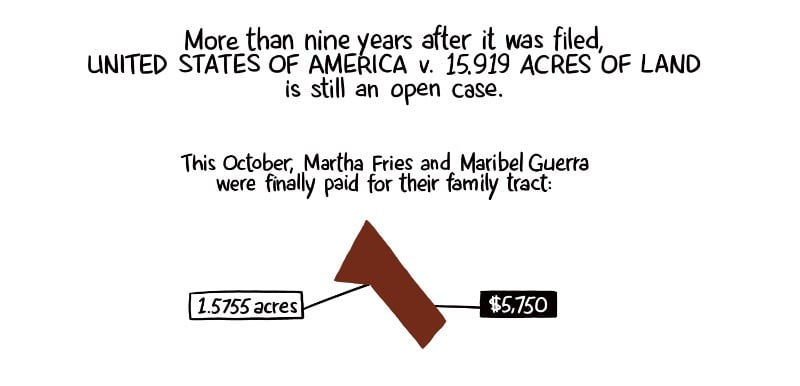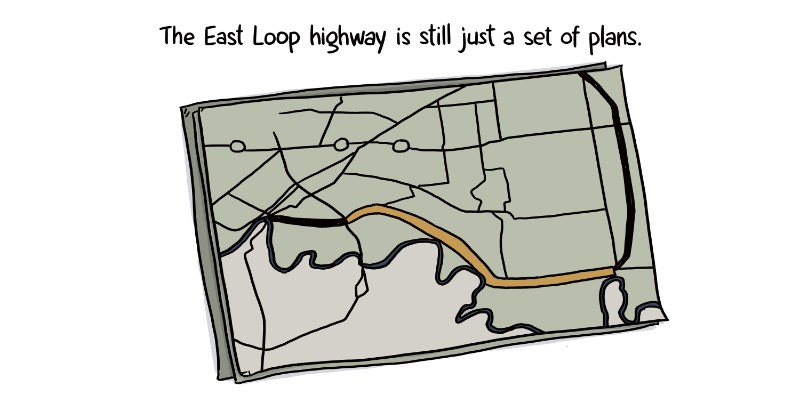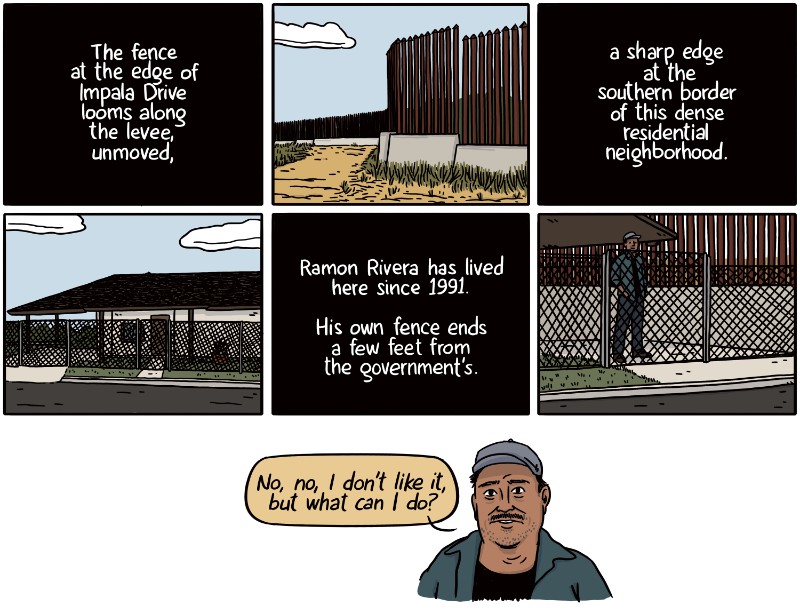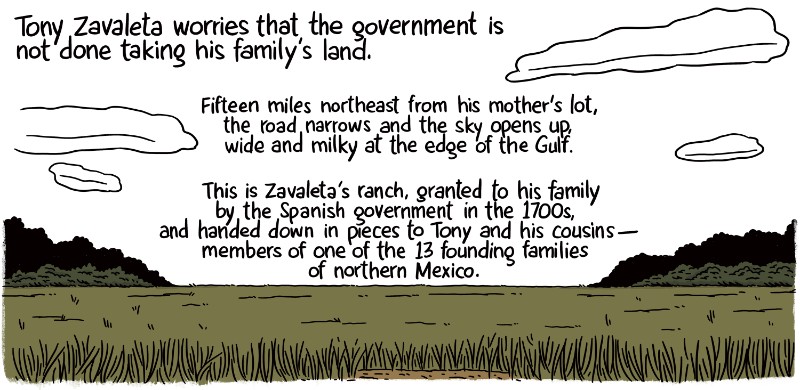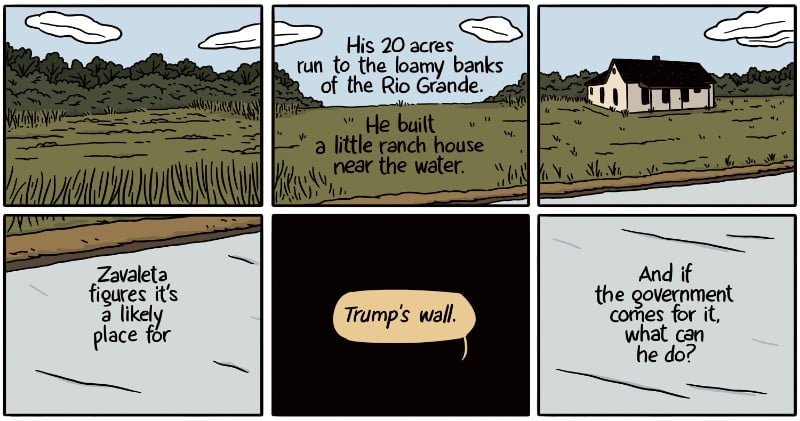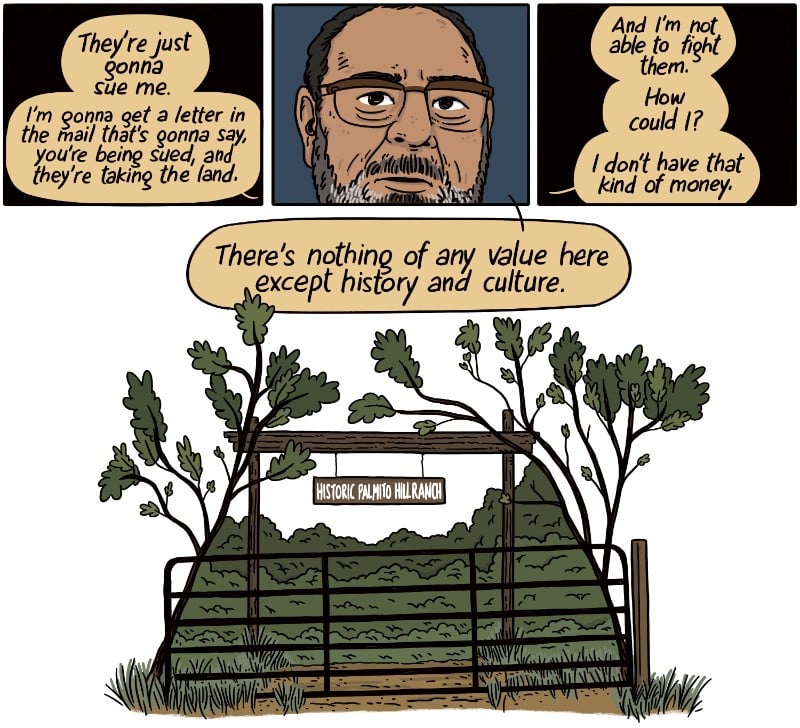 Read related Tribune coverage:
A decade ago, many border Texans got a raw deal when the federal government seized land for a barrier — while others pushed up the price. Will the government's rushed, haphazard process be repeated as it pushes for a border wall? [Full story]

Scores of Texas landowners who have lived in the shadow of the border fence for years were never compensated for any damage to their property values. [Full story]

An investigation by The Texas Tribune and ProPublica revealed that landowners were paid unevenly for similar plots of land when the federal government began taking property to build a border fence in the Rio Grande Valley. Hear the stories of a few of those landowners. [Full story]
Get The Brief
Never miss a moment in Texas politics with our daily newsletter.