Mike Floyd's first job after graduating high school? Helping run a school district
A high school senior reflects on his unlikely victory over an incumbent school board member, and what his generation is bringing to Texas politics.
As Pearland seniors celebrate graduation this week, 18-year-old Democrat Mike Floyd is preparing for his first term in elected office.
In early May, the Dawson High School senior beat two-term incumbent Rusty DeBorde for a seat on Pearland ISD's school board. DeBorde had served as school board president for four years and earned an endorsement from Republican U.S. Rep. Pete Olson.
But that didn't hold Floyd back. The teen said he went to more than 40 campaign events in the span of two months, pitching protections for transgender students and increased transparency by the board. He ended up winning 54 percent of the vote after his opponent caused a stir with a perceived anti-Muslim Facebook post.
In an interview with The Texas Tribune, Floyd acknowledged that the scandal probably helped him, but so did voters' desire for anti-establishment candidates. He said he hopes his win will encourage more students to engage in politics and have their voices heard.
The Tribune spoke to Floyd on his unlikely victory and what he brings to the school board as a recent high school graduate. The following is an edited and condensed version of the interview.
Why do you think you won?
Right now I think there's obviously a push for an anti-establishment candidate. You see that in congressional races going back to 2010 and we're seeing that as we head into 2018 as well. A lot of people are fed up with the system and want change, and you don't see a policy change but more so a personality change. We were very effective in getting across all our ideas, and our plans resonated with people.
I think the race was won not only because we talked about issues, but we also motivated students. We registered hundreds of students in Pearland ISD and when they came out and voted, they also brought their parents. [Floyd says he drew three votes for every student he registered.] The multiplying effect on that was incredible.
Now that I'm elected, not only have my relationships with administrators changed overnight, but now there's a credibility factor to say young people not only can run for office, but we can win office. I can bring forth a perspective that is reflective of the progress this district has made and the forces that still hold us back.
What do you bring to the position that more seasoned candidates don't?
I have the first-hand experience as a student. I went through the system we have in Pearland for the past 13 years. This is one of the driving arguments I had that nearly convinced everybody that I talked to to support me: A community created this school district using their money. I am the product of that school system — let me show you what works, let me show you improvement, let me show you how we can achieve that improvement. That insider perspective is so valuable and I think that in every school board in the country, there should be a student member.
If you're running a business — and this is the best analogy I can create — and you want someone to oversee what's going on, you want someone who has also run a business. It's the same thing for a school district. I think teachers and administrators have a very valuable voice, but in a lot of school boards across the state, you actually can't run as a teacher and still be an employee. I do believe those perspectives should be brought to the board, so I think it'll be really refreshing to have the opinion of a student.
Essentially, what I said was, 'Look, we have a lot of issues we're facing right now in our school district. We have a deficit. We have debt. We have a lot of social issues and a lot of big problems we're facing in the education world.' But while we have all these issues going on, I think my opponent was trying to get votes out of demonizing a specific group of people.
I put out a statement saying that not only do I embrace diversity and think it's a huge strength for us, but we've got to get beyond arguing about the color of our skin and the religion one practices, and we've got to deal with some of the real issues that are seriously impacting us. My statement said that we're not going to allow anyone to divide us and that it's Pearland's diversity that makes us so much stronger.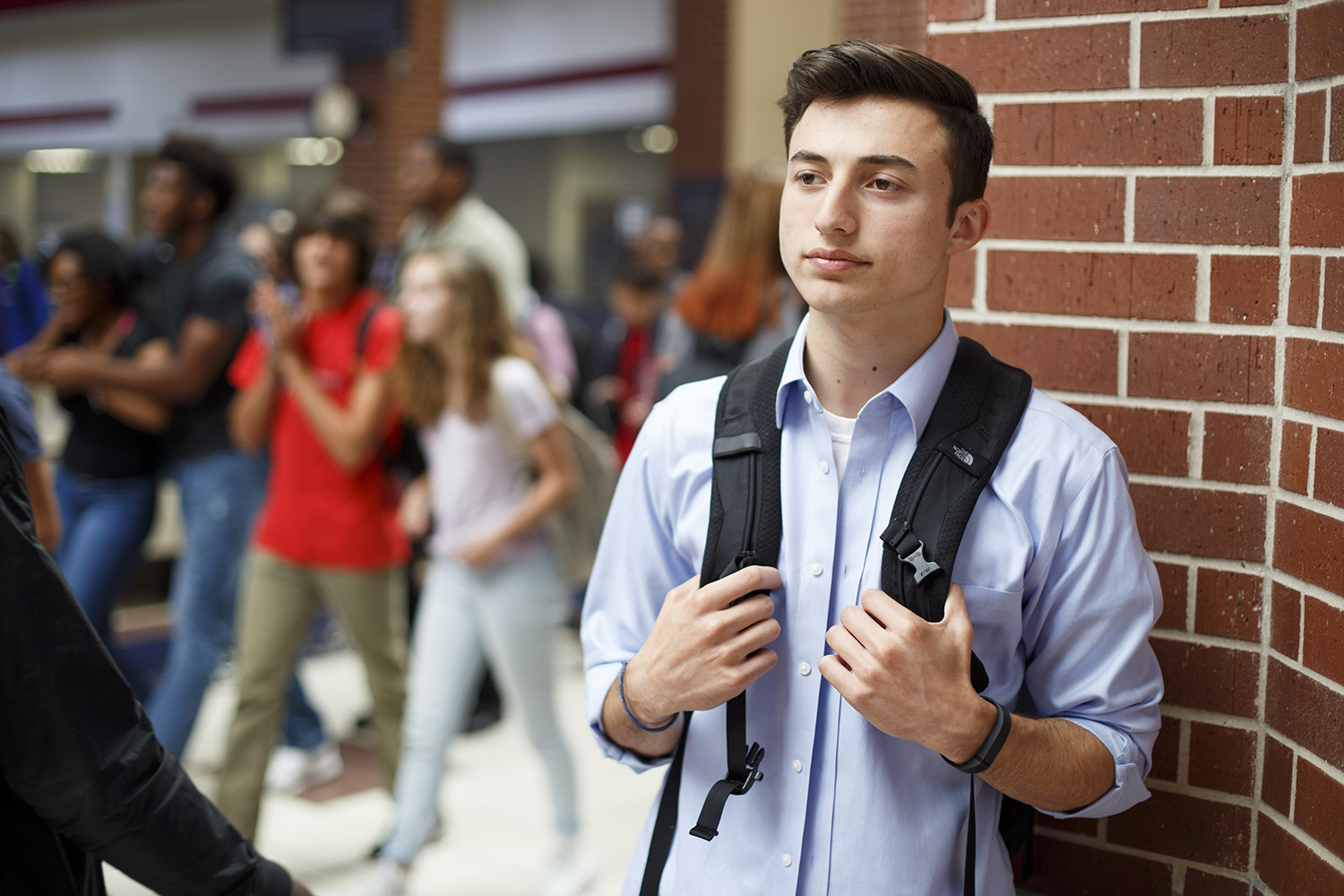 What do you plan to do in the position?
The first thing I'm going to do is really dive into all the issues and bring forth comprehensive plans to try to alleviate some of the pain we're feeling. The biggest issue for me that I'm going to tackle at the very beginning is standing up for transgender rights. That's something I will not compromise on and it was one of the core beliefs we ran the campaign on. We're going to stand up for equality and that's what I'm going to stand for as an elected official.
Do you have any thoughts on Senate Bill 6 (the "bathroom bill" that would require transgender people to use restrooms in public buildings that match their "biological sex") or any of the other perceived anti-LGBT measures making their way through the Capitol?
I think SB 6 is the epitome of ignorance and hate in Texas. I think that what the Republicans are trying to do is nothing more than demonize and dehumanize a group so they can get another voting base behind them.
As someone who just went through the school system, I can say this is not an issue for any kid in school. I definitely do oppose SB 6 and I think it's one of the worst things that can happen to the state. I'm very fearful that Texas will be stained with bigotry and will lose a lot of money [if this passes], and we just can't afford that right now.
In the modern world, if we want to solve the real issues we're facing, then we need to get beyond the social differences we have. In my view, education in schools is literally about education. We should be focused on our funding system and campus security, rather than who is using what restroom.
How does your experience reflect how your generation is engaging in politics post-Trump?
When you talk to young people you realize there's a big, common belief that the older generation has dropped the ball. They've dropped the ball on climate change, foreign policy, healthcare and governing ethics. I think that Run For Something — an organization founded post-Trump — recruited more than 1,200 millennials to run for office after Trump entered the White House. I think that's fantastic.
I definitely think that my reasons for running are reflective of a larger and broader political shift coming and I do think it'll be a shift to the left just because you see how more progressive young people are. I do encourage young people to run for office because we bring forth a new perspective and new opinion.
A quote that I use as guidance is, "If they're not willing to give us a seat at the table, we're going to make our own table." I think that's what we're trying to do; we're trying to make our own table right now. Hopefully young people will take that initiative and we'll finally get rid of that stigma where the older generation says that young people don't do anything except for text. I think we'll prove them wrong pretty quickly.
Texans need truth. Help us report it.
Independent Texas reporting needs your support. The Texas Tribune delivers fact-based journalism for Texans, by Texans — and our community of members, the readers who donate, make our work possible. Help us bring you and millions of others in-depth news and information. Will you support our nonprofit newsroom with a donation of any amount?
Yes, I'll donate today
---
Information about the authors
Explore related story topics