The Brief: Will charter schools get more funding this session?
Legislators and advocates looking to increase charter school funding are facing an uphill battle this session.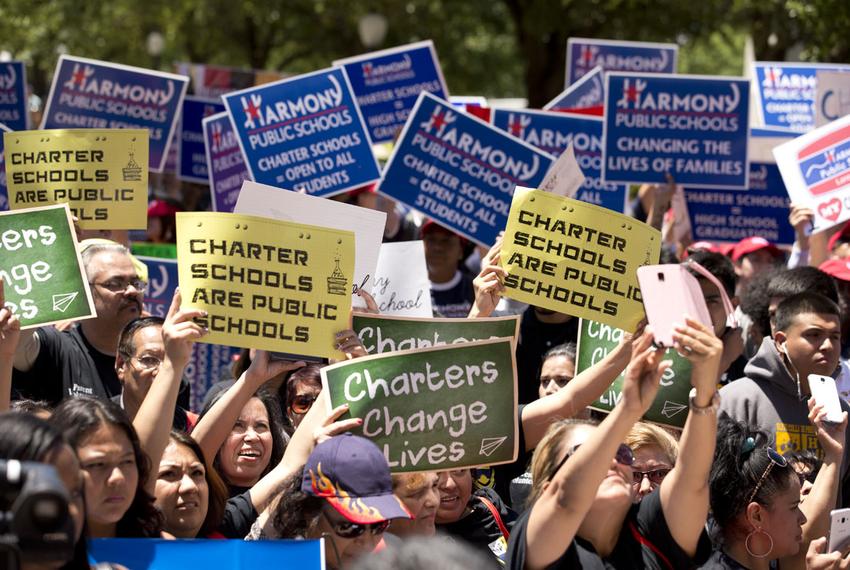 Editor's Note: If you'd like The Brief in your inbox every weekday, subscribe here.
Tribune today
Analysis: The party in power in Texas acts more like two parties at war
The leadership battles in the Texas Legislature are often attributed to personalities — or to traditional House-Senate rivalries. But there's another factor: The Republicans in power are from different factions of their party.
Public charters fight uphill battle for facilities funding
Charter schools, seeking more state money, want the public to know that they're public schools, too.
Paxton prosecutors want to delay May 1 trial until they can get paid
The special prosecutors handling the securities fraud case against Texas Attorney General Ken Paxton are asking to put off his trial until they can get paid.
Lawmakers to take another look at cutting back free tuition program for veterans' kids
The state is set for another debate about the cost of a program that provides free tuition to children of military veterans.
Ted Cruz sends school choice letter to every Republican in Texas Legislature
U.S. Sen. Ted Cruz sent a letter to state lawmakers Thursday urging them to make Texas the next state that gives parents taxpayer dollars to send their children to private or religious schools, or educate them at home.
University of North Texas System chancellor retiring after 15 years
During Lee Jackson's tenure, the UNT system expanded from two campuses to four, and as of last fall, more than 40,000 students were enrolled there.
Paxton asks to intervene in Dallas County immigration case
The Texas attorney general's office has asked a federal court for permission to intervene in a case about whether a county jail can hold undocumented immigrants for transfer to federal custody and subsequent deportation.
What you need to know
Legislators and advocates looking to increase charter school funding are facing an uphill battle this session. Six lawmakers are pushing bills at the Capitol to increase per-student funding for charter schools — a move, they say, that would more closely match state spending on traditional schools.
With a tight state budget, it's unlikely the measures will succeed. Advocates are optimistic, saying they're setting the stage for a long-term victory.
But critics say charter schools already receive more funding per student than the large urban districts with which they compete for students. Thomas Ratliff, former chair of the State Board of Education, said complicated formulas for school finance in Texas mean that many fast-growing school districts aren't receiving needed funding for facilities.
Meanwhile, a House committee is already considering a measure that would inject $1.6 billion into the public education system, boosting per-student funding for nearly every public and charter school in Texas.
What we're reading
(Links below lead to outside websites; paywall content noted with $)
Media the enemy? Trump is sure an insatiable consumer, AP

In major shift, White House privately backing earlier rollback of Medicaid expansion, CNN

Suspect held in connection with mosque fire, The Victoria Advocate

NAFTA talk probably won't start until 2018, Texas Monthly

The rise, then shame, of Baylor Nation, The New York Times ($)

A bill to decriminalize marijuana is getting a hearing in the Texas House, San Antonio Express-News ($)
Photo of the day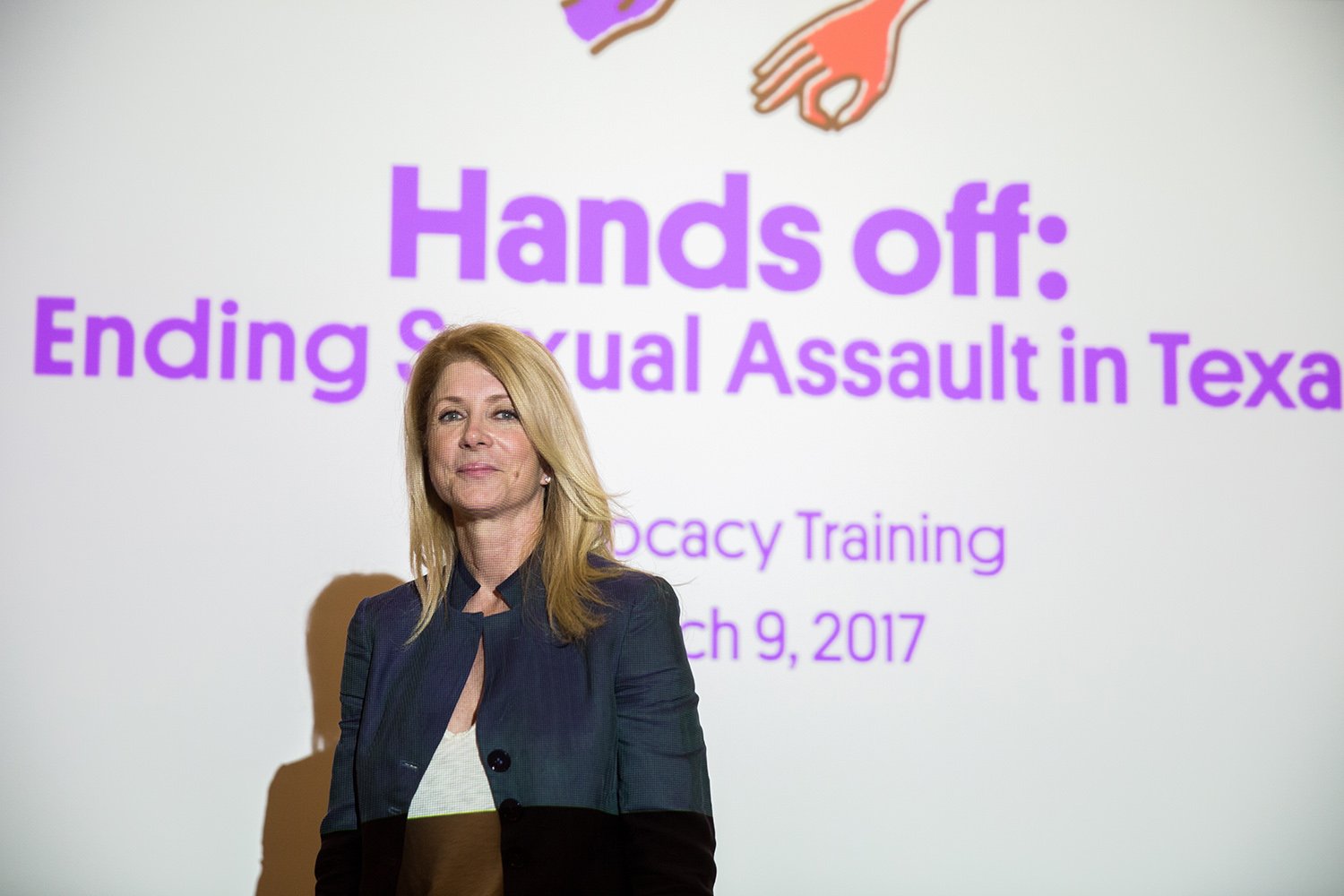 Former Texas Sen. Wendy Davis spoke to students at the "Not On My Campus" event at UT-Austin on Thursday night. Photo by Shelby Knowles. See more photos on our Instagram account.
Quote to note
"We're not the wine police... But it's an uphill battle because there are already other wineries who have come through and tried to pull wool over people's eyes."
— Chris Brundrett, a Texas grape grower and winemaker, on why he supports a bill filed at the Texas Capitol that would require that Texas-labeled wines be made from 100 percent Texas-grown grapes, rather than 75 percent under current law.
The Brief is written and compiled by your morning news baristas, Bobby Blanchard and Cassi Pollock. If you have feedback or questions, please email thebrief@texastribune.org. We're a nonprofit newsroom, and count on readers like you to help power newsletters like this. Did you like what you read today? Show your appreciation by becoming a member or making a donation today.
Support public-service journalism that's always free to read.
It's been a busy year. Through it all, The Texas Tribune's journalists have not missed a beat. And with redistricting starting in earnest next week and the 2022 elections on the horizon, we know our journalism will continue to be fundamental for Texans everywhere. Support our work today so we can be there for you in 2022 and for whatever else 2021 might throw at us.
Yes, I'll donate today