After rape scandal, Baylor's most powerful boosters fight over school's future
Some of Baylor University's biggest donors are waging a campaign against their alma mater's board of regents. But will it succeed?
WACO — It's hard to imagine a bigger sign of a Texas college booster's prominence than his name on his school's football stadium or field.
At Baylor University, the school's state-of-the-art new stadium bears the name of billionaire entrepreneur Drayton McLane. The field inside that stadium is named after powerful Houston lawyer John Eddie Williams.
But the power that comes with such naming rights only goes so far. In the wake of a sexual assault scandal that has shamed the private Baptist university, the two megadonors have found themselves locked in a power struggle with the school's board of regents, who have resisted the donors' push to shake up the board.

McLane, who previously owned of the Houston Astros, and Williams have teamed up with about a dozen other influential Baylor alumni — including former regents, past athletes and former Texas Gov. Mark White — to form a group called Bears for Leadership Reform.
Its 15 board members speak on the phone regularly to discuss rumors they have heard about what's happening at Baylor. The group has raised a half million dollars to launch a public relations campaign targeting the regents. It hired a financial firm to estimate how much the scandal has cost Baylor so far ($223 million, the firm said). It has taken out full-page newspaper ads calling for integrity to be restored at the university. A petition endorsing its efforts has been signed by alumni from at least 30 states.
The ongoing scandal has already claimed Baylor's president, athletic director and head football coach. But the booster group says the purge hasn't gone far enough and the regents haven't assigned much blame to themselves. The boosters argue that a small group of board insiders controls the university and occasionally meddles in day-to-day business.
Those insiders, many of whom make up the board's executive committee, need to go, Williams said.
"We have got a board that has failed us," said Williams, who in the 1990s helped Texas win a settlement of more $17 billion in a lawsuit against tobacco companies. "There are core members of the board that need to be replaced."
Ultimately, the 40-member board of regents has the power to determine the future of the school. And they have firmly defended how they've handled the scandal, saying they're implementing the fixes needed to restore trust in Baylor. Meanwhile, enrollment is up, applications are at an all-time high and the academic reputation of the university has never been better, school officials say.
Last week, regent Dan Chapman said his colleagues on the board care about the university and have no need to resign.
"They are working hard to correct the bad things that happened," he said, adding that he has heard alumni's frustration "loud and clear."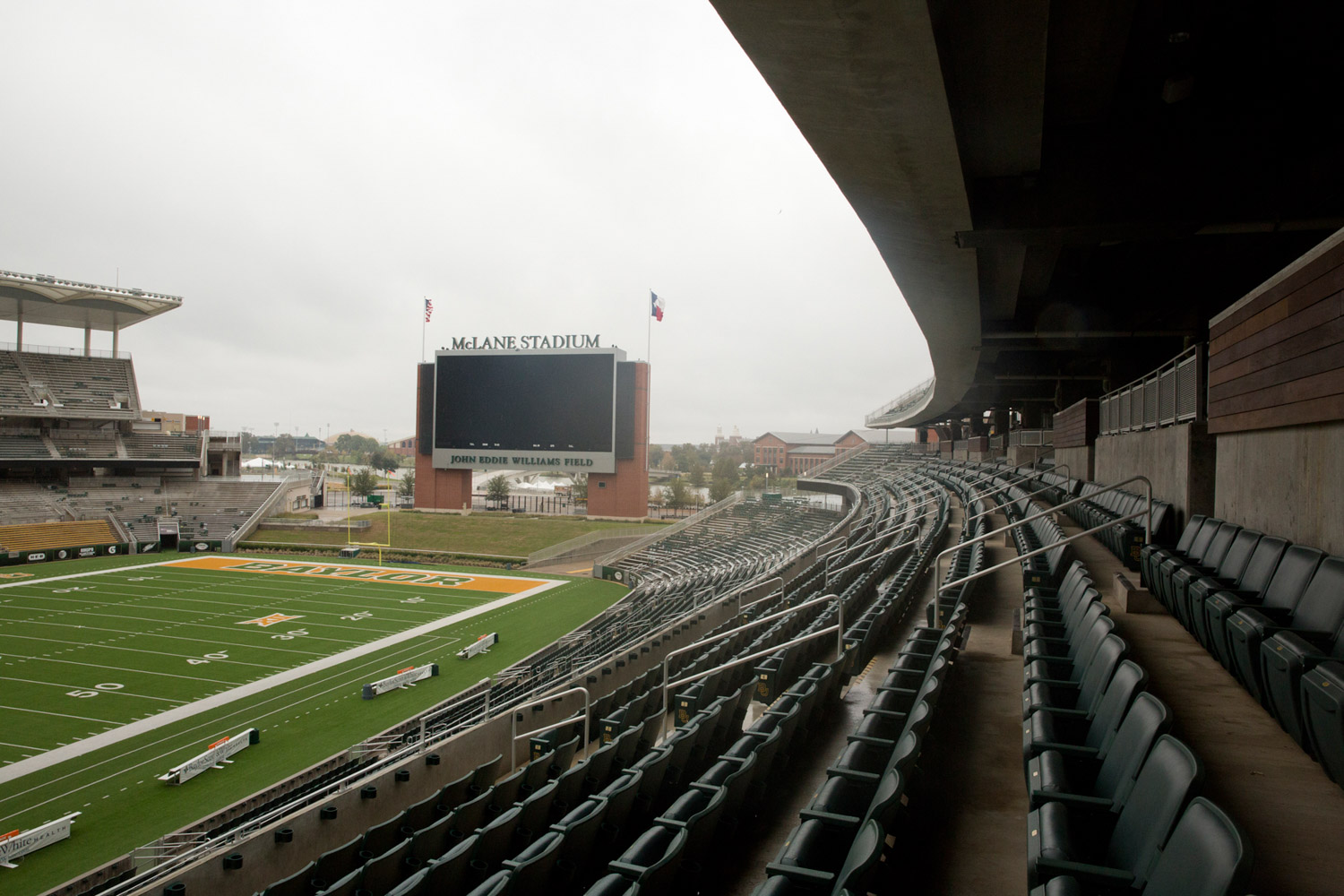 Findings of fact
The scandal that has engulfed the 17,000-student campus began in 2015, when former football player Sam Ukwuachu was convicted of raping a female soccer player. During his trial, testimony revealed that the university investigated the allegations against Ukwuachu, but took no action. Even though he was suspended after his arrest, his coaches said prior to his conviction that they expected him to return to the team.
His case started a cascade of rape allegations by female students against Baylor football players. According to one lawsuit filed against the school, 31 players have been accused to some degree in 52 sexual assaults from 2011 to 2014. Some of the accusers said they felt intimated by the school after reporting their cases. Others spoke with football coaches, who didn't report the allegations to anyone else at the university.
Investigators found more problems outside the football program. In cases not involving athletes, very few students accused of sexual violence were punished. Victims didn't receive adequate support. And, at times, administrators engaged in "victim blaming," investigators said.
University President and Chancellor Ken Starr, Athletic Director Ian McCaw and football coach Art Briles all lost their jobs soon after an investigation commissioned by the school brought many of those failures to light.
That investigation, completed by the national law firm Pepper Hamilton, produced 105 recommendations for improving how the university handles future rape allegations. So far, Baylor says it has adopted 80, with more fixes coming soon. Interim President David Garland said last week that he knows of no other university that has taken such dramatic steps in response to sexual violence issues.
But many alumni, including Bears for Leadership Reform members, aren't satisfied. They say the scandal has stained the reputation of the school they love, and they suspect the board of regents has been shielding itself from the fallout.

They point to the fact that Pepper Hamilton investigated for nine months but never gave the university a written report. Instead, the firm briefed the regents verbally, then the regents released a 13-page "findings of fact" that listed multiple failures by coaches, administrators and athletic department personnel. Regents specifically didn't get any of the blame.
However, Pepper Hamilton did write a separate list of proposed changes for the university that included new training for regents, new standards for selecting them and doing more to prevent conflicts of interest on the board.
Those recommendations made the boosters suspicious. Why, they asked, did the lawyers recommend changes to the board if the board did nothing wrong? And why didn't the regents release all the details of the investigation?
"What are they covering up except their own misconduct?" Williams said.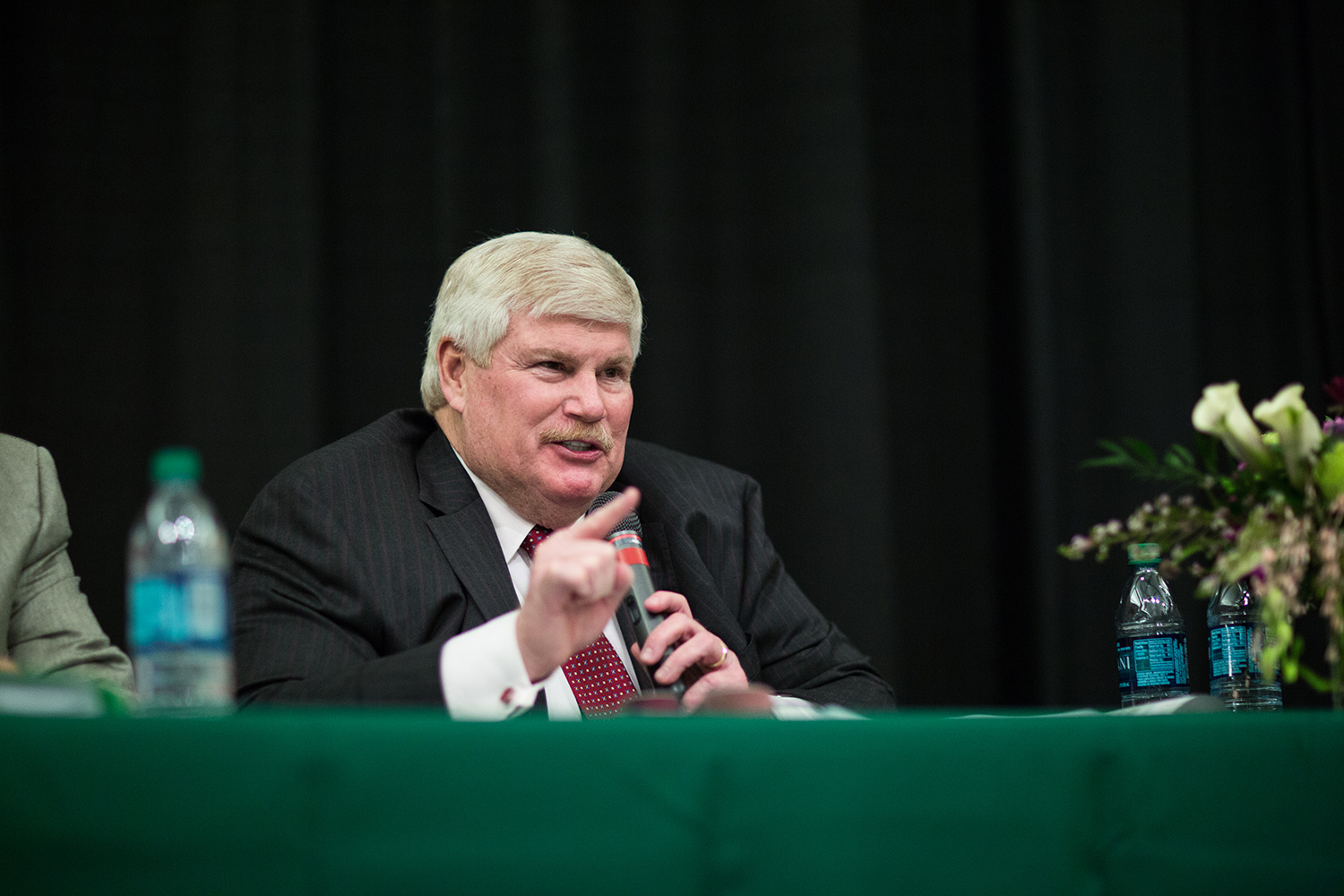 Little leverage
Baylor is known for producing an outsized number of powerful Texans. McLane alone has donated more than $1 million to conservative and Republican causes in recent years. Williams is a leading Democrat and hosted President Bill Clinton for a fundraiser at his River Oaks house in 2014.
But the regents are shielded from political pressure. The large majority of regents are appointed by other regents, though some are elected by alumni or recommended by the Baptist General Convention of Texas. That system creates what critics call a self-perpetuating board with little accountability.
And as a private school, Baylor doesn't have to release the full Pepper Hamilton report on the scandal — or anything else, for that matter. Regents said last week that they are comfortable with the amount of information they have disclosed.
"We feel like at this point in time we have a good plan to go forward and make the changes that were recommended," said Ronald Murff, chairman of the board of regents. "And that is what we are focused on."
The boosters' best hope is that more facts will come out through lawsuits that victims have filed against the school.
Other than that, the greatest leverage that people like McLane and Williams have is their large donations to Baylor. And so far, they have been unwilling to withhold those donations.
"You give because you love Baylor," McLane said last year.
Last Friday, the board of regents adopted a series of reforms they said were designed to increase transparency and align with private universities' best practices. The board will increase the size of its executive committee, seek more diverse regents and post agendas for their meetings online.
"Combined with the changes we've already taken, these actions today will make Baylor's governance model one of the most responsive and transparent of any major private university," Murff said.
Murff, president of a private investment firm in Dallas, also announced that he won't stay on as chairman of the board.
Minutes after the meeting, Bears for Leadership Reform made clear that it wasn't satisfied.
"This vote is sadly just a continuation of failed leadership," it said in a statement.
The group added, "Bears for Leadership Reform is not going anywhere."
Read more higher education coverage:
Quality journalism doesn't come free
Perhaps it goes without saying — but producing quality journalism isn't cheap. At a time when newsroom resources and revenue across the country are declining, The Texas Tribune remains committed to sustaining our mission: creating a more engaged and informed Texas with every story we cover, every event we convene and every newsletter we send. As a nonprofit newsroom, we rely on members to help keep our stories free and our events open to the public. Do you value our journalism? Show us with your support.
Yes, I'll donate today
---
Information about the authors