Texans celebrate Trump at Black Tie and Boots Ball
An estimated 12,000 people brought their best cowboy hats to the Texas State Society's Black Tie and Boots Ball just outside the U.S. capitol on Thursday night. Many Texans there were in a celebratory mood on the eve of a Republican takeover of the White House.
OXON HILL, Md. — An estimated 12,000 people adorned in cowboy hats, boots, furs, formal wear and an occasional "Make America Great Again" ballcap contributed to a jovial scene at the Texas State Society's Black Tie and Boots Ball, just outside of the city limits of Washington, D.C., on Thursday night.
For the largest red state in the country, there was reason to celebrate on the eve of a Republican takeover of the White House.
"Ladies and gentlemen, I promise you that in a Donald Trump administration, there will be no bullshit," said former Texas Tech basketball coach Bobby Knight from the stage.
The Texas State Society president, U.S. Rep. Roger Williams, R-Austin, concurred: "Does he need to repeat that?"
But mostly, members of the Texas delegation on the scene were careful to take a bipartisan tone.
"Any time there's a peaceful transfer of power, it's good," said a smiling U.S. Rep. Randy Weber of Friendswood. Weber, like many in attendance, sported a felt black cowboy hat with his tuxedo.
Many of his colleagues and statewide officials were also at the ball: Lt. Gov. Dan Patrick, Attorney General Ken Paxton, and U.S. Reps. Joe Barton of Ennis, Blake Farenthold of Corpus Christi, Bill Flores of Bryan, Louie Gohmert of Tyler and Kenny Marchant of Coppell.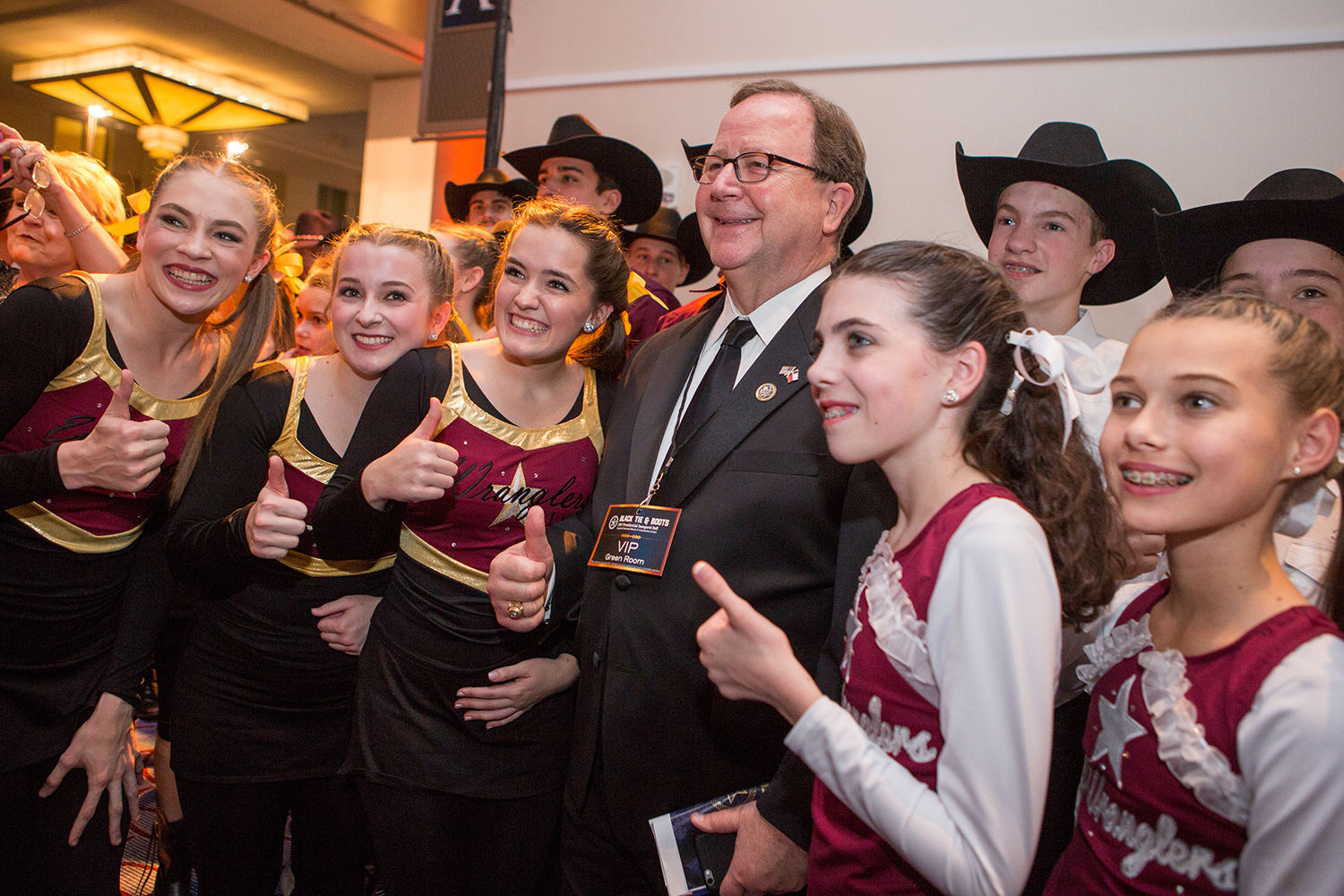 Democratic members were scarce, but U.S. Rep. Gene Green of Houston attended the ball with his wife. They said it was their sixth Black Tie and Boots Ball, and Green empathized with Williams' logistical tasks for the night — Green served as president of the society during President Obama's 2013 second inauguration.
"Four years ago, I was in Roger Williams' place, and I'm glad he's doing it this year," Green said.
The Beach Boys were the headline entertainment, performing hits like "Surfer Girl," "Surfin' U.S.A.," "Be True to Your School," "Little Deuce Coupe" and "Don't Worry Baby."
Flores said the iconic band was emblematic of a country coming together after a divisive election.
"There's a new sense of optimism in the country, and so the songs they sang bring back the optimistic attitude Americans used to have."
Support public-service journalism that gets the context right
Your donations make our reporting possible and keep it free for all to access. Support our nonprofit newsroom by May 11, and your gift will help us unlock $25,000 in matching funds from our partners at Tito's Handmade Vodka, the Bernard & Audre Rapoport Foundation and the Suzanne Deal Booth Charitable Trust.
Yes, I'll donate today