Texas executes first person of the year
The first execution in Texas and the United States, for the killer of two men in Fort Worth after a fake drug deal, was held Wednesday evening.
*This story has been updated to reflect Wilkins' execution.
A man convicted in a 2005 double murder over fake drugs was executed Wednesday evening, the first person this year in Texas and the United States.
Christopher Wilkins, 48, was strapped to a gurney in Huntsville's death chamber shortly after 6 p.m. and injected with a lethal dose of pentobarbital, according to the Texas Department of Criminal Justice. He was pronounced dead at 6:29 p.m., 13 minutes after the drug began to flow.
In October 2005, Wilkins shot and killed Willie Freeman and Mike Silva in Fort Worth because Freeman had sold him gravel, claiming it was cocaine, and laughed at him for it, according to Wilkins' testimony from his trial. After continuing to do drugs with Freeman for a few weeks afterward, Silva was driving the men to pick up guns when Wilkins shot them both from the backseat, then stole the car.
"I've been in the game long enough. We rob each other all the time. That's what we do," Wilkins said on direct examination. "But he didn't have to go ahead and sit there and laugh at me."
The murders came two days after Wilkins admittedly killed another man, Gilbert Vallejo, over an argument about a pay phone, according to transcripts from the trial.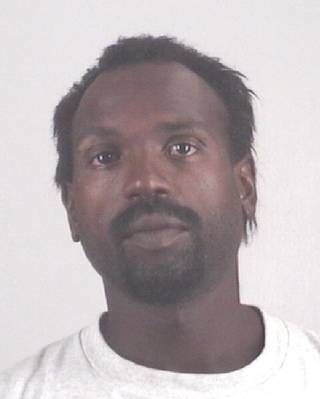 He was convicted and sentenced to death in March 2008 after claiming he was "undecided" on whether the jury should put him to the needle or in prison for life.
"You tell the judge, get a rope or not," he told jurors.
Wilkins declined to give a final statement before his death, according to TDCJ, but he did look at the victims' family members through the viewing window and mouth "I'm sorry." His lawyer, Hilary Sheard, said earlier in the day she was "saddened and troubled" by courts' denials of Wilkins' recent appeals.
Wilkins' final appeal was rejected by the U.S. Supreme Court Wednesday afternoon. His attorneys were seeking to stop the execution and have courts further review his case, partially because his previous appellate lawyer accepted a job with the Tarrant County District Attorney's Office while still representing him.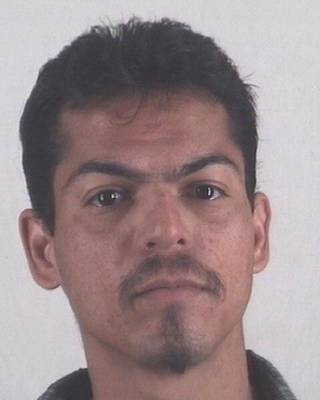 "The real issue in the case is that he was represented in a critical stage of the process by an attorney who failed to investigate the case and who had agreed to go to work for the District Attorney's office, the same office who put Mr. Wilkins on death row," Sheard said.
After being sentenced to death, inmates can file a state habeas appeal, the part of the process that focuses on facts outside of the trial, such as newly discovered evidence or claims of incompetent lawyering. It was at this stage that Wilkins was represented by Jack Strickland, a previous employee of the Tarrant County District Attorney's Office who returned to the office while still working for Wilkins, according to Wilkins' brief.
The appeal was denied, and when Wilkins filed a new petition in the state court system in December, the Texas Court of Criminal Appeals ruled it couldn't even review the case because the issues should have been raised in the original habeas appeal.
Judge Elsa Alcala, a known critic of the death penalty, said in a dissent that she would delay the execution to review the case because Strickland "wholly failed" Wilkins as an appellate lawyer, and therefore Wilkins never got his fair shot at a habeas appeal.
"It's not a question of asking for the prison doors to be flung open. It's just asking for a round of litigation that has not happened so far," Sheard said before the final appeal was denied, citing Wilkins' possible cognitive deficiencies, which were never fully examined, as one potential issue.
Strickland, now an independent attorney, says the conflict of interest argument is unfounded and that he didn't enter a binding agreement with the Tarrant County District Attorney's Office until after finishing Wilkins' case. He said lawyers often switch jobs.
"The visions between my responsibilities as a prosecutor and as a defense lawyer were very, very strictly and clearly drawn, and Ms. Sheard can make no allegations that were founded in fact as to any sort of questionable behavior on my part," Strickland said.
Tarrant County Assistant District Attorney Kevin Rousseau, who in 2008 was the lead prosecutor in Wilkins' trial, told The Texas Tribune he has no doubts that Wilkins was an all-around "bad guy."
"This guy was a lifelong criminal," Rousseau said. "He was just an outlaw, in the classic sense of the word."
Aside from the three murders in Fort Worth, Wilkins had been in and out of jails and prisons for years and had attempted escape after his arrest in Tarrant County.
Since being sentenced to death row almost nine years ago, Wilkins has attacked staff numerous times, throwing bodily fluids and using homemade weapons on officers, TDCJ spokesman Jason Clark said.
Tarrant County has three other executions scheduled through April, the most of any county. Rousseau said each case has a different appellate length, so sometimes multiple executions can be scheduled closer together. The last execution from Tarrant County was in 2014.
Four other counties have set execution dates for five men. Last year in Texas, seven men were put to death, the fewest in 20 years. The United States saw a 25-year low in executions in 2016.
Tarrant County has executed 39 people, including Wilkins, since the death penalty was reinstated in 1976, the fourth most in the state, according to TDCJ. Harris County has put 126 people to death, the most of any county and more than any state outside of Texas.
More on the death penalty:
Quality journalism doesn't come free
Perhaps it goes without saying — but producing quality journalism isn't cheap. At a time when newsroom resources and revenue across the country are declining, The Texas Tribune remains committed to sustaining our mission: creating a more engaged and informed Texas with every story we cover, every event we convene and every newsletter we send. As a nonprofit newsroom, we rely on members to help keep our stories free and our events open to the public. Do you value our journalism? Show us with your support.
Yes, I'll donate today
---
Information about the authors