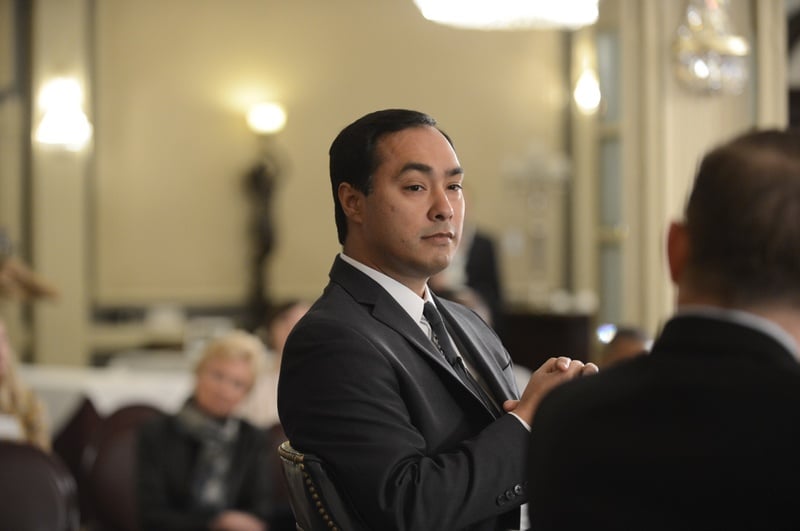 WASHINGTON — U.S. Rep. Joaquin Castro, a San Antonio Democrat, raised questions on Tuesday about whether any Americans cooperated with Russian intelligence in the hack that hobbled the Hillary Clinton campaign, the Democratic National Committee and a slew of House campaigns across the country last year.
Castro, the lone Texas Democrat currently serving on a Congressional intelligence committee, made the comments after intelligence officials briefed Democratic members on the House Permanent Select Committee on Intelligence committee.
Beyond the Clinton campaign and DNC hacks, an online alias named "Guccifer 2.0" dumped information stolen by the House Democratic campaign arm, the Democratic Congressional Campaign Committee. The stolen caches included the home and email addresses of Democratic members of Congress and unflattering information about Democratic House candidates to reporters and bloggers.
"There's also concern about finding out, making a determination, whether any American or Americans cooperated with Guccifer or the Russian intelligence agencies in this endeavor," Castro said.
The Texas Tribune thanks its sponsors. Become one.
"That's something that we don't know the answer to. But that's a question that, I think, many people are wondering about and hopefully we'll have that resolved at some point."
President-elect Donald Trump has repeatedly cast doubt over assertions by U.S. intelligence agencies regarding Russia's role in the hack. Still, Castro said that Congress is taking a bipartisan approach to investigating what happened. Last week, House Homeland Security Committee Chairman Michael McCaul, an Austin Republican, called the investigation into the hack a priority for Congress.
"The undertaking so far has been quite bipartisan," Castro said. "There are concerns from both Republicans and Democrats about protecting the integrity of our democracy and also making sure that there is no future for interference in our elections or in our democracy."
Read more: