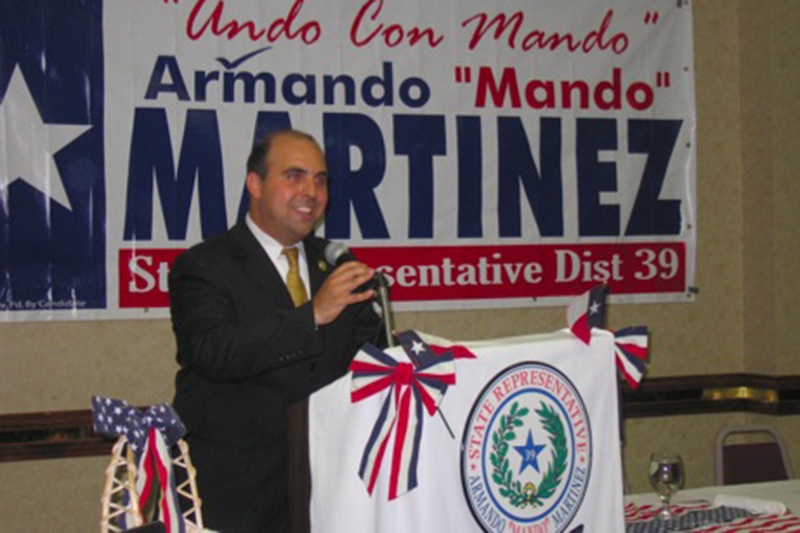 Editor's note: This story has been updated.
State Rep. Armando Martinez, D-Weslaco, is in stable condition after being hit by a "stray bullet" early Sunday morning that appeared to be a result of New Year's Eve festivities, according to a report from The Monitor.
Martinez was north of Weslaco with family and friends for a New Year's Eve celebration when he was reportedly hit with a bullet on his head. He underwent surgery on Sunday connected to a gunshot wound, according to the paper. Hidalgo County Sheriff Eddie Guerra confirmed to The Monitor that Martinez underwent surgery to remove the object from his head.
Martinez later said the bullet "felt like a sledgehammer hitting the back of my head," according to the Monitor.
The Texas Tribune thanks its sponsors. Become one.
The paper reported that the Sheriff's office has launched a deadly conduct investigation.