Amid move to curb opioid supply, others ask what next step is
New efforts aim to reduce and track the opioid market, but the availability of illegal alternatives, insufficient treatment centers and poor prescribing habits threaten to perpetuate the crisis of opioid abuse.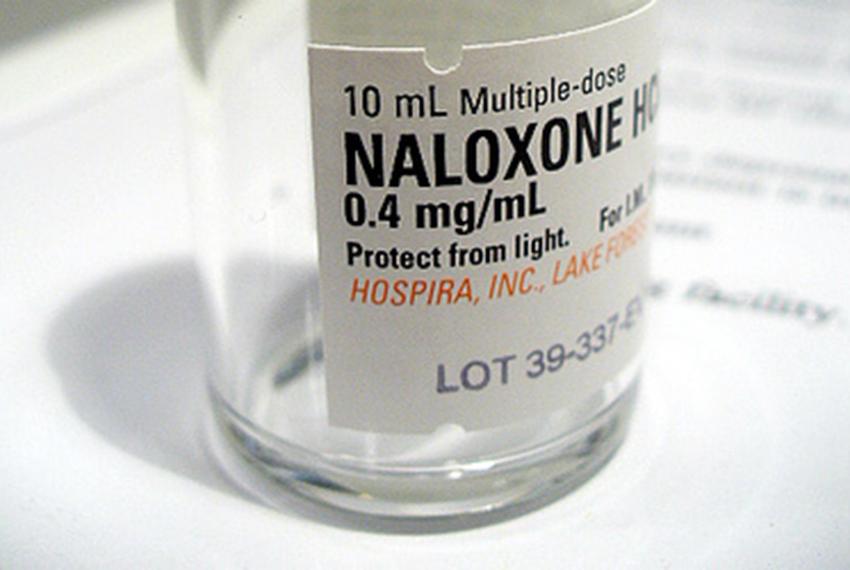 New legislation and guidelines aim to reduce and track the opioid market, but the availability of illegal alternatives, insufficient treatment centers and poor prescribing habits threaten to perpetuate the crisis of opioid abuse.
Last month, the Drug Enforcement Administration (DEA) announced plans to reduce the quantity of narcotics manufactured in 2017 by 25 percent, which would include almost all opiate and opioid prescriptions. Certain medications would be reduced further, including hydrocodone, which will be reduced by 33 percent.
Currently, the U.S. consumes enough pain medication for every adult to have their own prescription. As Mark Kinzly, co-founder of the Texas Overdose Naloxone Initiative (TONI), said, "we are 5% of the world's population [and] we consume 80% of the hydrocodone."
"We way overprescribe pain medication. For acute and chronic pain — opioids work really well," said Kinzly. "I think one of the things we've done a poor job, not just Texas but nationally, the ability to have alternatives when somebody gets to a certain point in their pain management."
The National Safety Council recently released results of a survey indicating that 99 percent of providers exceed the recommended three-day dosage limit. And according to the Substance Abuse and Mental Health Services Administration (SAMHSA), the majority of nonmedical opioid users received the pill from family or friends for free.
With the increasing number of overdoses, many states, including Texas, have passed laws making an emergency treatment of overdose, known as Narcan or Naloxone, available without prescription.
Overdose causes brain damage or death by slowing the breath and pulse. Naloxone reverses these effects by blocking opiate receptors in the brain for 60 to 90 minutes. This allows the individual to seek emergency treatment, which is still necessary, as opioids remain in the bloodstream for four to six hours.
Kinzy said the Texas law, which came into effect last September, has improved accessibility, and that there "has been a lot of uptake" within the opioid-using community. Kinzy's organization, TONI, has also handed out "three-quarter million dollars worth of free medication in the state through donations."
According to the Centers for Disease Control (CDC), Texas providers prescribe 74 painkiller prescriptions per 100 people, which is below the national average. All pain medication is also monitored through the Prescription Monitoring Program in Texas, which is overseen by the Texas State Board of Pharmacy. Patients and prescribers are both searchable, and pharmacists enter all prescription data within seven days of issuing the medication.
Similar monitoring programs have had ill effects on addicts in other states. Jane Maxwell, a research professor at the University of Texas at Austin who studies substance abuse, said that in Florida, when the monitoring program began, "people switched from Vicodin to heroin. I expect that's what we'll see."
Maxwell added, "In Texas, our heroin is the black tar Mexican [heroin] that you can either dissolve in water and inject, or a brown powder that is the black tar that is dried out and mixed with benadryl or coffee creamer or some other substance to turn into a powder. And my understanding is from the addicts I've talked to over the years, the lighter the brown mixture is, is taken as an indication there's not as much heroin in it."
This is different than what is available in the Northeast, said Maxwell. "In the Northeast, you've got white South American heroin that comes in through Newark and NYC and Miami. It's more potent than the Mexican heroin."
And while lower potency causes fewer heroin overdoses in Texas than nationwide, methamphetamine is a rising threat. It is "by far our largest, and unrecognized, problem in terms of the poison center, treatment, law enforcement seizures, and deaths," said Maxwell.
The World Health Organization now recommends that medication-assisted therapy be available to all addicts. This includes medications like methadone and buprenorphine/naloxone.
Maxwell said this recommendation has not been unilaterally accepted. "We're also seeing a shift in treatment philosophy. For so long, it has been dominated by AA [Alcoholics Anonymous] philosophy of no medications. We're gradually seeing a shift to using meds to decrease cravings and save lives."
Methadone and buprenorphine/naloxone are the more commonly used medications in medication-assisted therapy. According to SAMHSA, Medicaid nationwide pays for 24.6 percent of buprenorphine/naloxone prescriptions, but in Texas, coverage only reaches 5 percent of prescriptions.
"We don't have a good supply of treatment for people who can't afford to pay," said Maxwell.
According to the 2012 national household survey, 5.2 million people had used pain relievers or heroin in the past month, and 1.5 million people were in active opioid addiction treatment. This leaves as many as 3.7 million potential people needing treatment.
Maxwell has spoken with many addicts over the years, and she said they often say they were surprised by their own addiction. "They kept telling me they 'tried it on Saturday night, once a month, Saturday night every weekend, and then Friday and Saturday, and then one morning I woke up and I had the worst intestinal flu I've ever had,'" said Maxwell. "At that point when you become addicted, your primary goal is to make sure you've got another dose so that you don't go into withdrawal."
To stamp out this crisis, she said, there's a need to "remain ever vigilant."
Texans need truth. Help us report it.
Our Fall Member Drive is underway, and we need your support. The Texas Tribune is a critical source of truth and information for Texans across the state and beyond — and our community of members, the readers who donate, make our work possible. Will you join as a member with a tax-deductible donation of any amount?
Yes, I'll donate today
---
Information about the authors
Explore related story topics