Democrats hope Trump effect aids long-shot bids for Texas Supreme Court
Three Democrats are trying to unseat Republicans on the Texas Supreme Court, but only one has raised a significant amount of money.
Three Republican members of the Texas Supreme Court running for re-election are facing Democratic challengers who say they may have a chance in the solid-red state with Donald Trump at the top of the ballot.
Democrats point to recent polls that show Trump beating Hillary Clinton by just four points in Texas to explain a possible shift in Lone Star State politics. The Democratic National Committee announced plans in September to open headquarters in Houston to capitalize on the presidential race as a way to help down-ballot candidates.
But only one of the Democratic candidates for Texas Supreme Court — Dori Contreras Garza — has raised even close to enough money to be competitive. And even her bid is a long shot in a state that hasn't elected a Democrat to the court since 1994. The court has nine justices who are elected statewide to staggered six-year terms.
Place 3:
Democratic candidate Mike Westergren said he is trying to "out-Bernie Bernie Sanders" before the November election. He's up against Republican incumbent Debra Lehrmann.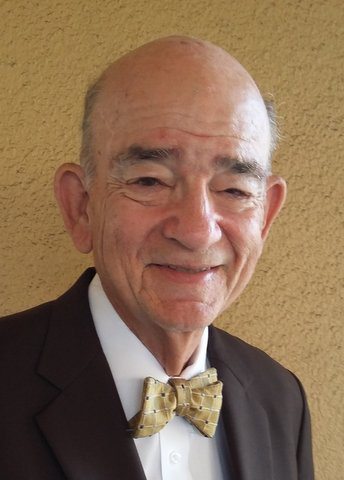 Westergren argues he's similar to Sanders – who raised a majority of his campaign funds through smaller donors – because he won't accept donations greater than $50. Westergren has raised a little more than $7,000 in political contributions for his campaign, according to October campaign finance reports. That's compared to Lehrmann's total contributions of more than $75,000.
"I've managed to raise enough money to be able to get around the state," Westergren said. "Basically, that's all I can do because there's no way I can raise the funds – even if I didn't have that limit – to be competitive with Justice Lehrmann."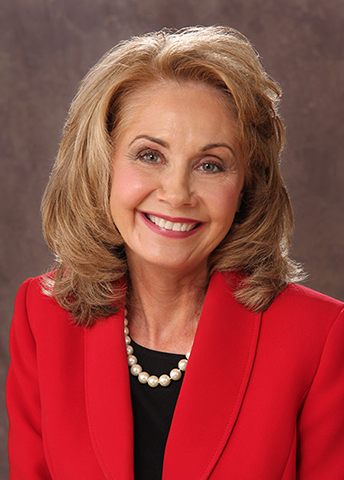 But with little money or campaigning, it will be tough for Westergren, 70, to be a threat for Lehrmann, 59, who has sat on the state's highest court since 2010, when she was appointed by then-Gov. Rick Perry.
In March, Lehrmann defeated her Republican primary opponent, who criticized the number of dissenting opinions she wrote during her first term. The opponent, Michael Massengale, argued those frequent dissents made her the most liberal justice on the court, but Lehrmann said they are necessary.
"We don't just want a court that's rubber stamping each other," Lehrmann said. "We want a court that's challenging each other to get the law correct."
This round, she's up against a challenger who believes the conservative court needs some perspective from a Democrat. But Lehrmann said justices should not let personal biases influence their interpretation of the law.
"I work very hard to take off any kind of political hat that I have and not be influenced by that in any way when I'm studying the law and applying the law to a particular case," Lehrmann said.
Lehrmann served as a family law trial judge for 23 years before being appointed to the Texas Supreme Court.
Westergren, a Corpus Christi lawyer, served as a state district judge and justice of the peace in Nueces County.

Libertarian Kathie Glass, who ran for governor in 2014, and the Green party's Rodolfo River Munoz, are also running for the seat.
Place 5:
Republican incumbent Paul Green spent his primary race reminding voters he's the Green they should be electing – not his opponent, Rick Green.
He'll face a new set of challenges on Nov. 8 running against the only Democratic challenger for the Texas Supreme Court with a campaign website, along with a strong financial backing.
Dori Contreras Garza, 58, said she's running against Green, 64, to bring diversity to the court, where seven of the nine justices are men, all are Republicans and there is only one person of color.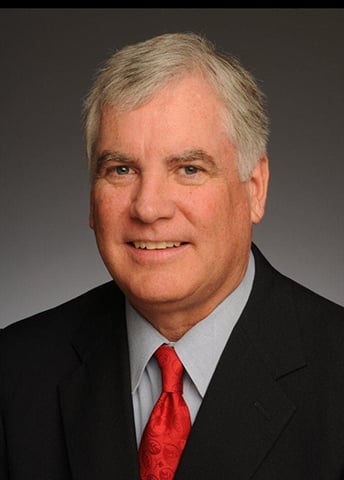 "The makeup of the court should be more representative of the demographics of our state," Garza said. Hispanics make up 38.8 percent of the state's population, and African-Americans make up 12.5 percent, according to 2015 U.S. Census data.
Garza is not sure that message will be enough to resonate with voters in November, but she thinks she'll have some help with Trump as the Republican nominee.
"This election season is very unpredictable," Garza said. "I'm hoping that people get the message and there's turnout that's going to help me get elected."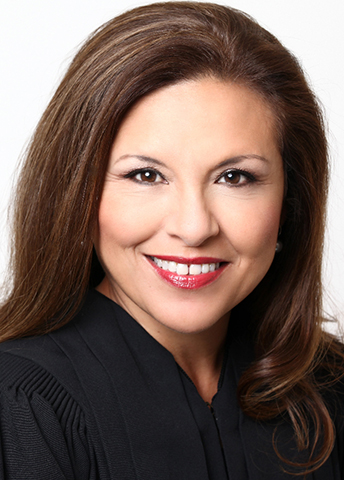 Garza raised $52,000 compared to Green's nearly $82,000, according to their October campaign finance reports.
Green disagrees with criticism that the court is lacking in diversity; he said each justice has a different perspective.
"You can see there's a lot of dissents, a lot of concurrences, a lot of diversity in point of view on a lot of things," Green said. "I'm not sure the numbers would be that much different if there were Democrats on the court."
Green said he's confident voters will still elect Republicans despite controversy surrounding Trump's presidential campaign.
"I think it's been a long time since the state's elected a Democrat to statewide office, and I think that's going to be true this time," Green said.
Green said he's best for the job because of his broad trial background.
"I know my way around a courtroom," Green said. "I think my background suits me very well for this re-election."
Green served for 10 years as a justice on the 4th Court of Appeals in San Antonio and spent 17 years as a trial lawyer. Garza has been a judge on the 13th Court of Appeals in Corpus Christi since 2002.
They also face Libertarian Tom Oxford, a Beaumont lawyer, and the Green Party's Charles Waterbury, a Dallas lawyer.
Place 9:
Savannah Robinson doesn't have a campaign website and hasn't raised or spent any money.
"I'm basically nobody," she said. "This is the first time I've run for anything."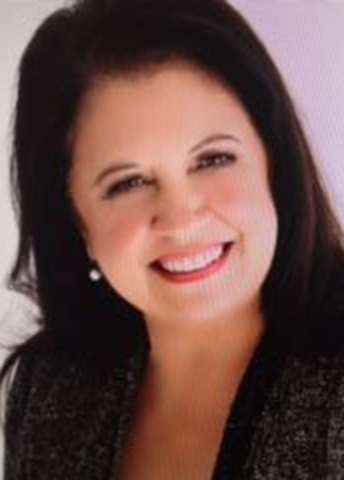 Robinson, 60, said she hopes being a Democrat will be enough to be elected to the Texas Supreme Court because "sometimes being different is all you need to do."
"I don't have a political machine behind me," Robinson said. "I haven't been out there working real hard at it."
Robinson said the court is too conservative and that she disagrees with recent rulings on medical malpractice claims. In May, the court unanimously ruled that a Houston-area widow could not recover damages from a hospital where her husband died, meaning that the Texas Medical Liability Act, approved by voters in 2003, could be applied to the case.
Her opponent, Republican incumbent Justice Eva Guzman, 55, is running for her second term on the court and is the state's first Latina to sit on the Texas Supreme Court. Robinson is also Hispanic.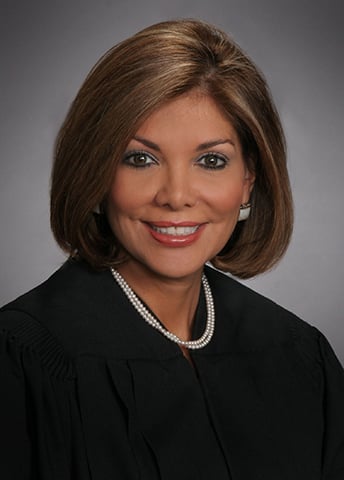 Guzman is confident voters won't let her go yet, and she said she isn't worried about the presidential election affecting her re-election.
"I wouldn't do anything differently, even if someone else were at the top of the ticket for the Republican party," Guzman said. "My goal is to honor the people who vote me into office by going out to the community."
If re-elected, Guzman said she wants to find ways to give lower-income Texans better access to the court system and tackle the state's troubled foster care system.
Guzman served as a justice on the Houston-based 14th Court of Appeals and a judge of the Harris County District Court. Robinson is a Danbury lawyer.
The candidates also face Libertarian Don Fulton, a Fort Worth lawyer, and Green Party candidate Jim Chisholm, a Brazos County lawyer.
Read related Tribune coverage:
Seeking to bolster their chronically sparse representation on the state's highest courts, seven Latino voters are suing Texas to challenge the state's longtime method of electing judges statewide.

The Texas Supreme Court issued a ruling upholding the state's public school funding system as constitutional, while asserting it could be better.

Texas Supreme Court Justice Don Willett has made Donald Trump's 11-person list of judges the real estate mogul would consider appointing to the U.S. Supreme Court if elected president.
Texans need truth. Help us report it.
Independent Texas reporting needs your support. The Texas Tribune delivers fact-based journalism for Texans, by Texans — and our community of members, the readers who donate, make our work possible. Help us bring you and millions of others in-depth news and information. Will you support our nonprofit newsroom with a donation of any amount?
Yes, I'll donate today
---
Information about the authors
Explore related story topics