North Texas Hospitals Face $27 Million Penalty in Medicaid Dispute
Hospitals in the Dallas-Fort Worth region were overpaid by $27 million in federal funds to provide health care for the uninsured, according to a new order from the Obama administration, which is threatening to take the money back.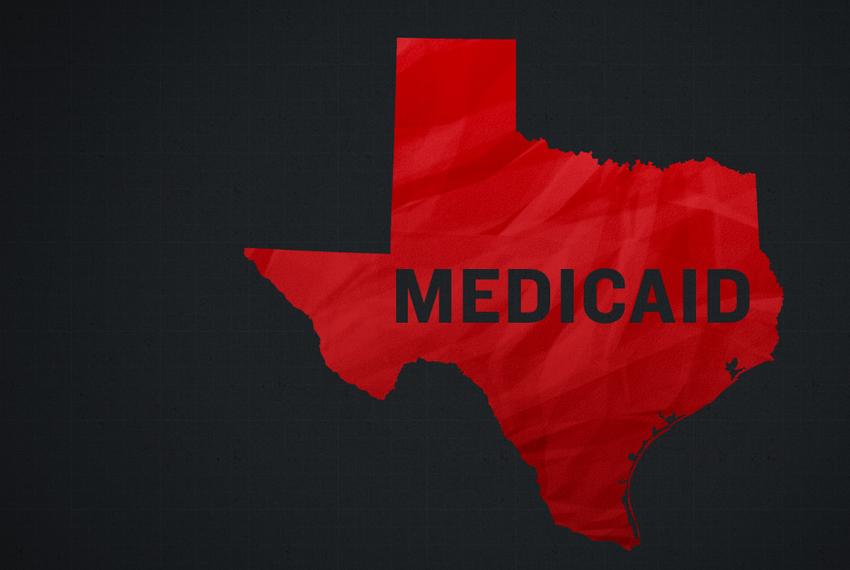 Hospitals in the Dallas-Fort Worth region were overpaid by $27 million in federal funds to provide health care for the uninsured, according to a new order from the Obama administration, which is threatening to take the money back.
Federal health officials allege that Texas has allowed private hospitals to leverage donations to local governments in order to improperly draw matching federal funds. Texas officials say they will challenge the decision, which appears to contradict an earlier directive by the Obama administration.

It's the latest development in a protracted tug-of-war over a multibillion-dollar pot of mostly federal Medicaid funding known as the 1115 waiver, which Texas has come to rely on when footing the bill for its uniquely large population without health insurance. In May, Texas and the federal government agreed to a 15-month renewal of the funding stream, despite the Obama administration's preference that some of the money be used to buy health insurance for low-income Texans under the Affordable Care Act. Nearly one in five Texans is uninsured, according to the federal government, the highest rate of any state.
The 1115 waiver, set to expire in December 2017, allows local governments in Texas to gather funding — such as property tax revenue raised by county hospital districts — which the federal government then supplements. The combined revenue, of which roughly 60 percent comes from the federal government, is divided up into two pots: one reimbursing hospitals for uncompensated care and another paying for "innovative," cost-effective health care programs. The waiver's latest iteration offers $3.1 billion for each funding stream over one year.
Obama administration officials now say they have discovered "non-bona fide donations" from private hospitals and nonprofit organizations in North Texas that the state used to draw down federal funds.
In a Sept. 1 letter obtained by The Texas Tribune, federal officials with the Centers for Medicare and Medicaid Services said that certain fundraising arrangements between local governments and private hospitals in Dallas and Fort Worth were improper.
"In this arrangement, a group of private hospitals indirectly assumed financial responsibilities once held by the local governments and, in exchange, received payments under the Medicaid program," wrote Bill Brooks, a federal health official, in a letter to the state. He told Texas officials they needed to subtract $26.8 million on their next quarterly expense report to correct the violation.
"This disallowance is my final decision," Brooks wrote.
Carrie Williams, a spokeswoman for the Texas Health and Human Services Commission, said the agency was "concerned" about the letter. The federal government first drew attention in 2014 to the way private hospitals in Texas sought funding from the federal government, but email correspondence from state officials indicates they believed the problems had been resolved.
The Tribune obtained a June 9, 2015, email sent by Timothy Hill, a senior federal health official, to Monica Leo, a special counsel for the Texas Health and Human Services Commission, which appears to show the federal agency agreeing to allow the funding arrangement to continue until September 2017.
Hill's note came in response to a letter from Leo, who sought confirmation that Texas could wait until September 2017 to "make any changes to private hospital funding that may be required."
Hill wrote back to say that Leo's "understanding of the timeline is correct."
A spokesman for the Centers for Medicare and Medicaid Services declined to answer questions about the email correspondence.
State officials in 2014 acknowledged that the Obama administration was concerned that the funding agreements guaranteed private hospitals specific financial returns, but Hill's email suggests that federal officials ultimately blessed the arrangement.
Texas and the federal government have long sparred over uncompensated care funding. When the Obama administration originally approved the 1115 waiver in 2011, the Affordable Care Act required all states to expand their Medicaid programs to provide insurance coverage to low-income people. Many advocates for low-income Texans saw the waiver as a means for the state to build health system capacity to support a massive influx of newly insured people when the federal health law took effect.
Then in 2012, the U.S. Supreme Court struck down the provision of the law that mandated Medicaid expansion, making it optional. Texas is one of 19 states that chose not to expand coverage. Gov. Greg Abbott and other Republican leaders have vehemently opposed offering Medicaid to roughly 800,000 additional Texans on the grounds that Medicaid is an inefficient government program. But state officials have continued to court 1115 waiver funding in order to shore up the state's health care safety net.
Williams, the state agency spokeswoman, said last week the state would continue to negotiate further waiver extensions.

A report released last week by the consulting firm Health Management Associates found that the waiver's funding for uncompensated care helped reduce Texas hospitals' costs associated with treating low-income patients from about $8.7 billion to $4 billion each year.
Hospitals' uncompensated care costs would fall by another $358 million each year if Texas expanded Medicaid, the study found.
"The Health and Human Services Commission is committed to improving the health of all Texans," Williams said in an emailed statement about the findings. "We support the report's conclusion that the waiver has helped expand access and quality of care for low-income Texas residents, and that critical funding has been provided to help hospitals with the largest low-income patient populations."
John Hawkins, senior vice president of government relations for the Texas Hospital Association, an industry group, declined to comment on the cuts to North Texas hospitals. In an emailed statement, he said hospitals would continue advocating for safety net funding.
"Hospitals will continue to work in concert with state and federal agencies to ensure the continuation of funds that offset uncompensated care," Hawkins said.
Read more of the Tribune's related coverage:
In 2014, the Obama administration first announced it was reviewing arrangements between private Texas hospitals and local government entities to ensure they were permissible for drawing down federal dollars to cover health care for the uninsured.

In May, state and federal officials agreed to temporarily keep some federal money flowing into Texas to help hospitals treat uninsured patients, despite the state's refusal to offer health coverage to low-income adults.
Disclosure: The Texas Hospital Association has been a financial sponsor of The Texas Tribune. A complete list of Tribune donors and sponsors can be viewed here.
Texans need truth. Help us report it.
Independent Texas reporting needs your support. The Texas Tribune delivers fact-based journalism for Texans, by Texans — and our community of members, the readers who donate, make our work possible. Help us bring you and millions of others in-depth news and information. Will you support our nonprofit newsroom with a donation of any amount?
Yes, I'll donate today
---
Information about the authors
Explore related story topics