Starbucks in Havana? Close, But No Cigar
After more than 50 years of tension, normalizing relations between the United States and Cuba is going to take a while, and businesses eager to trade with the island nation best be patient, officials say.
HAVANA – The Cuban guard manning his post last month at the recently reopened United States embassy flashed a quick smile and a thumbs up when a reporter asked to get a closer look at Old Glory and snap a quick photo. It was a recognition that the building has become an unofficial tourist stop after being shuttered for more than 50 years.
Yet a short bus ride from the embassy, tourists at Havana's Museo de La Revolución are still treated to a caricature of former President George W. Bush donning a helmet with a Nazi symbol and holding a book on U.S.-Cuban relations upside down.
And in June, as dozens of members of the Texas Lyceum enjoyed visits to a cigar factory and the famed Tropicana nightclub during a three-day conference on Texas-Cuba relations, the Cuban government denied two powerful U.S. congressmen from Texas visas to enter the island nation.
The disparities are a snapshot of how far the United States and Cuba must go to live up to expectations raised in late 2014 when the Obama administration announced it was re-establishing ties with the Castro regime. That move followed decades of tension between the two countries that etched into history dark Cold War-era milestones like the Bay of Pigs invasion and the Cuban Missile Crisis.
Yes, Cuba is more open to Americans than it has been since the U.S.-imposed embargo began in the 1960s. A U.S. citizen can now apply for visas to enter Cuba under 12 categories, and the number of commercial flights from the United States is increasing every few months.
Yet Americans eager to visit the island in its current form seem to have plenty of time before American coffee shops and fast-food joints stand on every corner in Havana, if they ever do at all. A full-fledged repeal of the current embargo, which supporters argue would open up the Cuban economy and make the country's citizens less dependent on the Communist government, can only come with congressional approval. And even as a majority of Americans favor normalizing relations with Cuba, some key lawmakers will likely remain fierce in their opposition to giving the Castro regime the benefits of trading with the leader of the free world and its allies.
U.S. Rep. Michael McCaul, R-Austin, was among the lawmakers snubbed by the Cubans in June when he, U.S. Rep. Henry Cuellar, D-Laredo, and U.S. Rep. John Katko, R-NY, were denied visas to enter the country. The lawmakers hoped to inspect Cuba's airport security infrastructure, as the country is the last stop for many foreign travelers before arriving in the United States.
McCaul said Cuba's stonewalling should be a warning to American lawmakers who think they are dealing with a transparent Castro regime.
"At a time when the Obama Administration is rolling out the red carpet for Havana, the Cuban government refuses to be open and transparent with the peoples' representatives," he said in a statement. "Last points of departure airports are critically important to our homeland security, but these security concerns seem to be taking a back seat to the president's legacy building effort."
A congressional committee staff member familiar with McCaul's planned trip but not authorized to speak on the record said the concerns go beyond X-ray equipment and body scanners.
"The more we dig into, it the more we found to be concerned about," the aide said. "We just feel like it's really, really rushed. We don't know how Cuban airport workers are vetted. What systems are [in place for] vetting for any kind of links to nefarious organizations?"
But some see the tension as nothing more than an outdated relic of the Cold War being used to score political points. Cuba was removed from the U.S. State Department's list of countries that sponsor terrorism in May 2015, and the two countries' leaders have acknowledged decades have passed since the barbudos – the bearded ones – overtook the U.S.-backed government of Fulgencio Batista in 1959.
In April 2015, the Associated Press reported that Cuban President Raul Castro said President Obama shouldn't be blamed for the embargo, while the American president reportedly said he had no interest "in having battles, frankly, that started before I was born."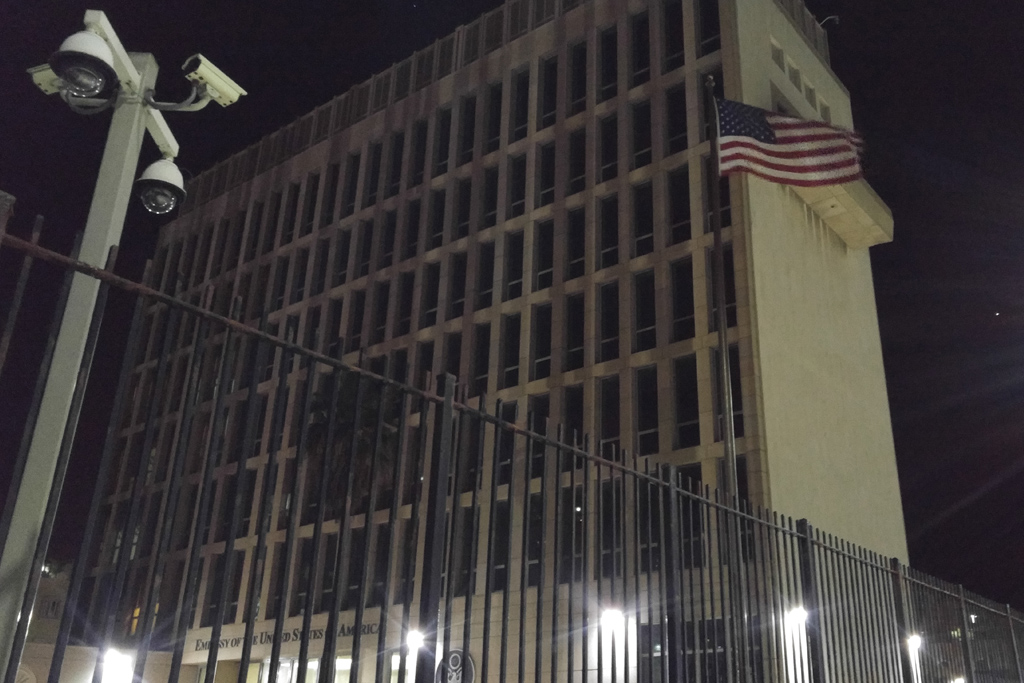 Texas business groups are doing their best to win the hearts and minds of anti-Castro holdouts. In June, Engage Cuba — a Washington-based non-profit formed to lobby Congress to end the embargo — announced the creation of a Texas team made up of educators and business and civic leaders.
The group works to remind stakeholders that re-establishing ties with Cuba could be a financial boon to the state.
Even under heavy trade restrictions, Texas shipped $291 million in goods to Cuba in 2014. That was well below the $348.7 million shipped in 2013. Proponents of ending the embargo say Texas trade can increase again with more opportunities to do business with the regime. They also argue that changes in U.S. attitudes mean more opportunities for the Cuban people.
'The administration's regulatory changes have not only supported U.S. efforts in Cuba but have also empowered the Cuban people," James Williams, Engage Cuba's president, said in June. "Entrepreneurship continues to steadily rise, with an estimated 40 percent of the Cuban labor force now working in the private sector."
Some proponents of normalized trade point out that the United States maintains friendly relationships with other controversial countries.
"Saudi Arabia, why don't we cut them off? Because everybody on Wall Street would croak," said Steven Van, the president and CEO of Houston-based Prism Hotels & Resorts, referring to that country's track record of alleged human rights violations. "In the long term, we can't be the only country in the world holding our nose to Cuba. Intimidating people hasn't gotten us very far."
Van, who was part of the Texas Lyceum trip in June, lived during college in the former Soviet Union and said the comparisons of that regime to modern-day Cuba aren't accurate.
"I had KGB guys following me, it was clearly the height of totalitarian state there," he said. "Here you have more than 50 years of history [with Cuba], but my feeling is a feeling of optimism. You can tell there are great people, great resources, great potential and the government seems to be making changes."
Margaret Spellings, who served as secretary of education under former President George W. Bush, said the anti-America propaganda in Cuba shouldn't be taken too seriously.
"Just like in the U.S., most people are trying to live their lives, do business, raise their children and go to work," she said. " It all sort of washes over. Are they susceptible to the messages of the government? Sure, but I don't think they overthink it."
Spellings said she would enjoy returning to Cuba in a few years to see what, if anything, will change under future American policy.
But she said most Cuban people seem happy with what they have and that it wouldn't be a bad thing if the country rejected U.S.-style capitalism.
"They seem to have their priorities right in the sense that family is central and they don't have to have the newest whatever," she said. "They make do. And given the hypermaterialism in our society — and I am guilty as sin, I love every minute of it — I am not sure it's all that satisfying or that they are all that worse off because they don't have Evian water."
All sides tend to agree on at least one thing: Progress will be slow.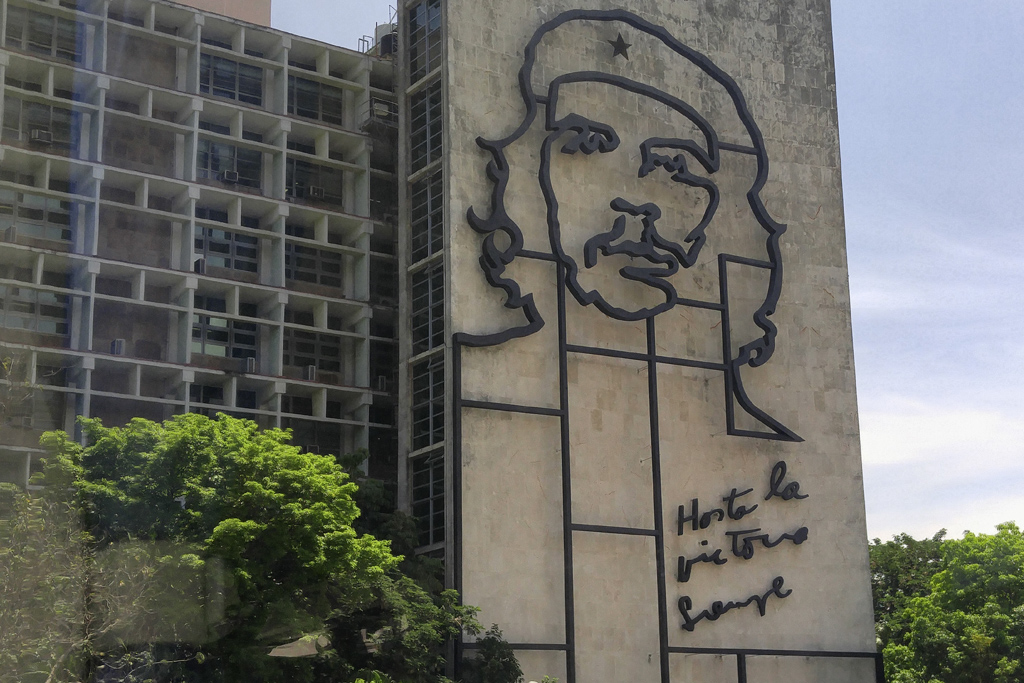 "Like it or not, most of the Cuban people are Fidelistas," Camilo Garcia Lopez Trigo, a Cuban government official and former diplomat, told the Lyceum group. "Despite his mistakes or his problems, most of the Cubans are supportive of Fidel Castro."
That support continues to show in the country's embrace of current president Raul Castro, Fidel Castro's younger brother and co-leader of the Cuban rebellion in the 1950s.
But Lopez Trigo added that as Cuba and the United States continue mending fences, the Cuban government must do more to make sure homegrown talent doesn't leave the island-nation for good.
Since December 2014, tens of thousands of Cubans have fled the country and made their way to Texas. The exodus is driven by fear that the American government will cancel a current policy allowing Cubans to apply for legal residency in the United States after only a year of arriving at a land port here.
Lopez Trigo said the ideal situation would be to find a way for Cubans who are able to leave to send money back to the island before eventually returning.
"The Cuban population has a very high educational level and they are very productive," he said. "[Immigration] is a big problem with the brain drain. And that's created a big problem for the Cuban economy in the near future, but at the end it could represent remittances coming back to the country and their families."
Disclosure: The Texas Lyceum has been a financial supporter of The Texas Tribune. A complete list of Tribune donors and sponsors can be viewed here.
Texans need truth. Help us report it.
Our Fall Member Drive is underway, and we need your support. The Texas Tribune is a critical source of truth and information for Texans across the state and beyond — and our community of members, the readers who donate, make our work possible. Will you join as a member with a tax-deductible donation of any amount?
Yes, I'll donate today
---
Information about the authors
Explore related story topics