The Brief: Trump Spokeswoman Blames Gaffes on Earpiece
Katrina Pierson tells the Tribune that some recent high-profile on-air gaffes were the result of hearing her voice echoing in her earpiece and that she's OK with her overall performance as a Donald Trump surrogate.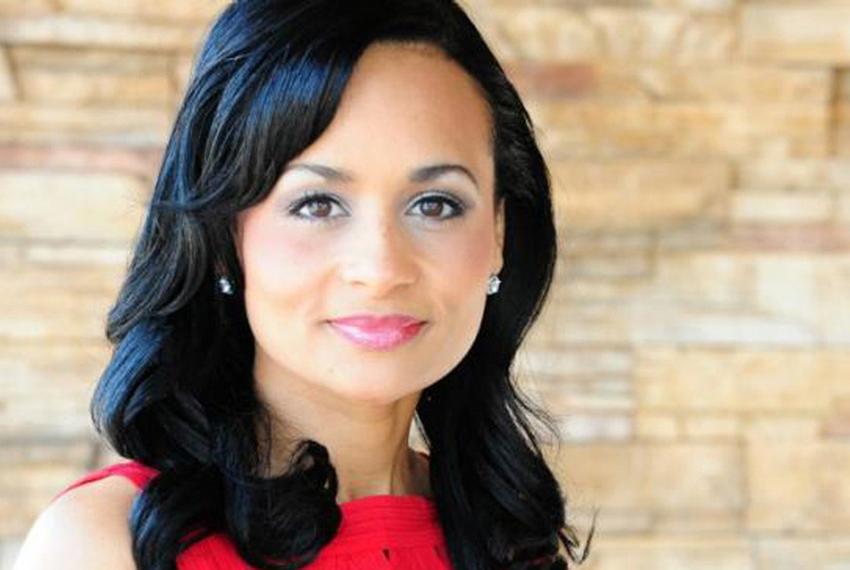 The Big Conversation
Despite a couple of well publicized on-air flubs, Donald Trump's national spokeswoman Katrina Pierson told the Tribune that she's satisfied with her job performance overall.
As the Tribune's Abby Livingston reported Monday, Pierson, a Dallas-area Tea Party leader and former congressional candidate, wrongly stated over the weekend that President Barack Obama led the U.S. to war in Afghanistan. In that case and in another where she placed the blame for a soldier's 2004 death on Obama and Hillary Clinton, Pierson said the problem arose from her voice echoing in her earpiece which she said threw her off.
She told Livingston that other public officials misspeak from time to time and that her error rate while speaking is "0.03" percent in more than 600 interviews done for the GOP presidential nominee.
A few hours after the story published, Politico reported on another potentially problematic statement from Pierson in which she said during an interview with Fox Business Network that Trump's voters are supporting him "because they are tired of seeing left-wing reporters literally beat Trump supporters into submission into supporting policies they don't agree with."
Trib Must Reads
Texas Facing Hurricane Season with Drained Disaster Fund, by Julián Aguilar — As Texas takes on another hurricane season, Gov. Greg Abbott's office has nearly committed all of the 2016-17 emergency funds reserved for state disaster recovery efforts in the aftermath of floods and other natural disasters.
Trump Haunts Hurd, Gallego Congressional Rematch, by Patrick Svitek and Abby Livingston — Facing off again in the state's only competitive congressional race, former U.S. Rep. Pete Gallego hopes strong turnout from Hispanics angered by Donald Trump will help him reclaim the 23rd district seat from Republican Will Hurd.
Huffines Wins Election to Lead Ailing Dallas County GOP, by Patrick Svitek — Businessman Phillip Huffines has won election to chair the ailing Dallas County GOP, just under two weeks after its former leader abruptly resigned.
Paxton Opinion Blesses Courtroom Prayers, Chaplain Program, by Jim Malewitz — Texas Attorney General Ken Paxton issued a legal opinion Monday supporting a Montgomery County courtroom chaplaincy program — and the use of prayer to open legal proceedings.
Massive Health Data Warehouse Delayed Again, a Decade After Texas Pitched It, by Jim Malewitz and Edgar Walters — Texas health regulators are starting from scratch in designing a project to store massive amounts of data — after spending millions of dollars trying to roll out a version that's now been scrapped.
Amid STAAR Test Backlash, School Performance is Mixed, by Kiah Collier — The number of Texas school districts and charter schools considered failing under the state's accountability system increased slightly in 2016, though the number of individual campuses that received that label decreased somewhat.
Texas Ethics Commission Chases "Campaign in a Box" Spending, by Ross Ramsey — Commissioners are trying to open so-called "campaign in a box" disclosures, where candidates report their spending on consultants — but not on the specific campaign services those consultants are providing.
The Day Ahead
It's another busy day at the Capitol, with committees on both sides of the building holding legislative interim hearings. The Senate Education Committee meets at 9 a.m. where members will follow up on efforts to build high-quality pre-K programs and improve teacher preparation programs. A House select committee on mental health meets at 10 a.m. to take testimony on various aspects of how mental and behavioral health services are provided in the state.
Elsewhere
(Links below lead to outside websites; content might be behind paywall)
Texas man contracts Zika after trip to Miami, Austin American-Statesman
Officials: El Paso man contracts Zika virus, El Paso Times
Lawmaker calls for probe of grant to anti-abortion group, Houston Chronicle
Senators, activists decry cities' power over ballot, Houston Chronicle
Beer battle: Texas brewers fighting law they say favors distributors, Austin American-Statesman
How the Dallas police shooting upended #BlackLivesMatter on Twitter, The Dallas Morning News
States' efforts to curb fracking-related earthquakes appear to be paying off, The Washington Post
Quote to Note
"For the first 20 years of my life, I lived in a house with no air-conditioning. I just have a hard time sympathizing with anybody over air-conditioning."
— Jim Willett, the director of the Texas Prison Museum, to The New York Times on the continued battles over installing air conditioning in more prisons and jails
Trib Events for the Calendar
• A Conversation with state Sen. Juan "Chuy" Hinojosa and state Reps. Terry Canales and Bobby Guerra on Aug. 26 at UT Rio Grande Valley in Edinburg
• The Texas Tribune Festival on Sept. 23-25 at the University of Texas at Austin
• TribFeast: A Dinner To Support Nonprofit Journalism on Sept. 24 at the University of Texas at Austin's Etter-Harbin Alumni Center
• A Conversation with state Reps. Four Price and John Smithee on Oct. 4 at Amarillo College in Amarillo
• A Conversation with state Reps. Andrew Murr and Jason Isaac on Nov. 14 at Schreiner University in Kerrville
Your New Year's resolution list isn't complete without …
… supporting the Tribune. This new year, resolve to do your part to sustain trusted journalism in Texas. Join thousands of readers who power The Texas Tribune's nonprofit newsroom.
Donate now