Reaction Mixed to Abbott's Proposal to Protect Cops With Hate Crimes Law (Audio)
Texas Gov. Greg Abbott said Monday he wants to classify attacks on police as hate crimes. The idea has the backing of law enforcement groups, but it's raised some concerns among advocates for hate crimes legislation.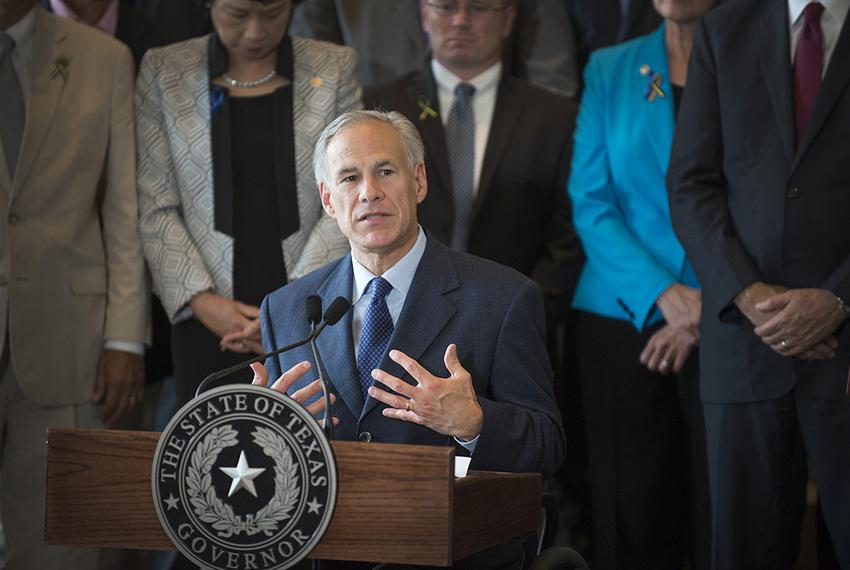 Support public-service journalism that's always free to read.
It's been a busy year. Through it all, The Texas Tribune's journalists have not missed a beat. And with redistricting starting in earnest next week and the 2022 elections on the horizon, we know our journalism will continue to be fundamental for Texans everywhere. Support our work today so we can be there for you in 2022 and for whatever else 2021 might throw at us.
Yes, I'll donate today