Scenes from Trump's Texas Campaign Swing
Here's a slideshow from our photographers at the Trump rallies in Dallas and The Woodlands.
Donald Trump, the presumptive GOP nominee for president, made a two-day sweep through Texas Thursday and Friday, with private fundraisers in Dallas, San Antonio and Houston, and rallies in Dallas and The Woodlands, a suburb of Houston.
Mainly billed as a fundraising visit, Trump's campaign scrambled at the last minute to find venues for the rallies, but as usual, both supporters and protesters turned out in force. Our photographers were on the scene inside and outside both rallies.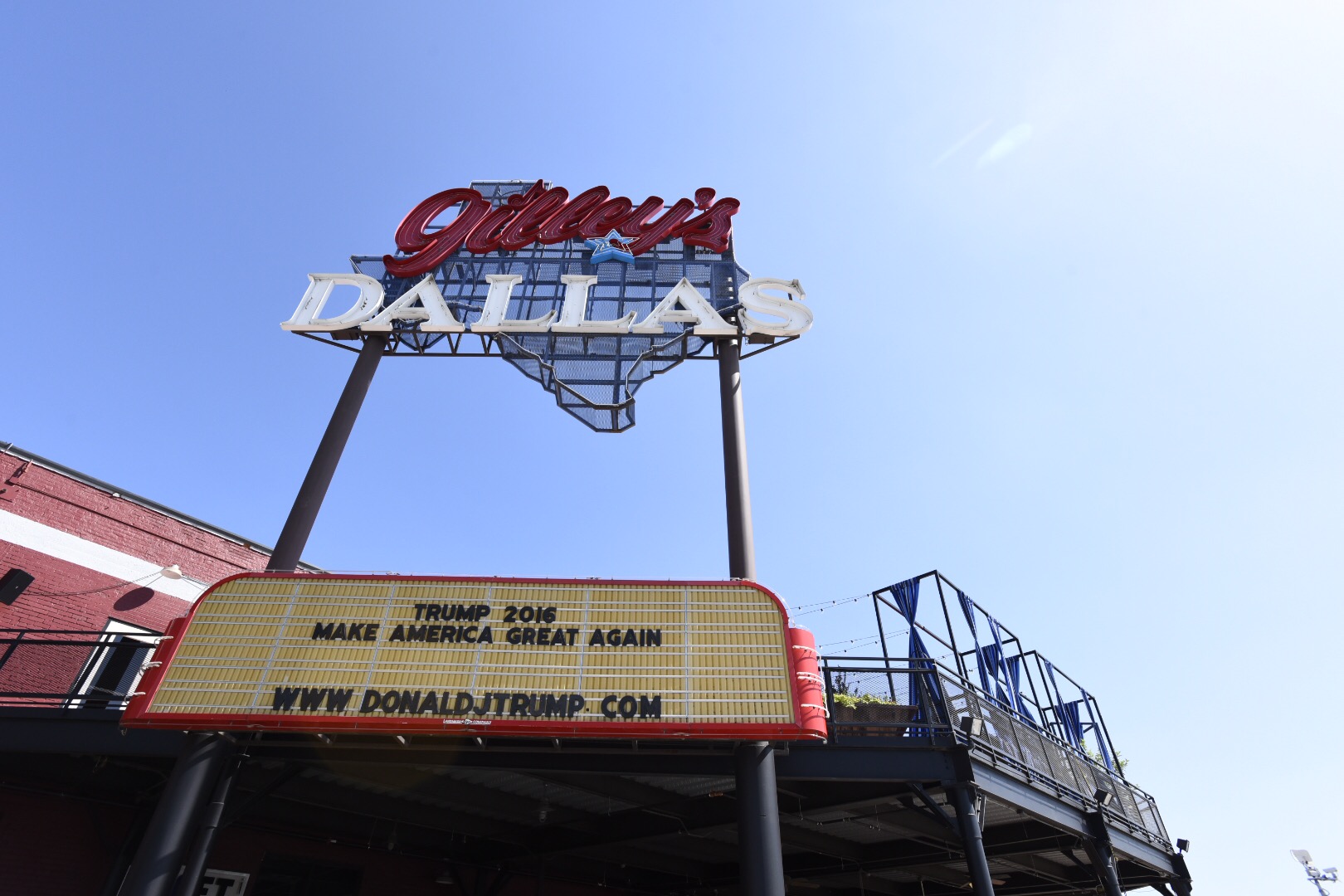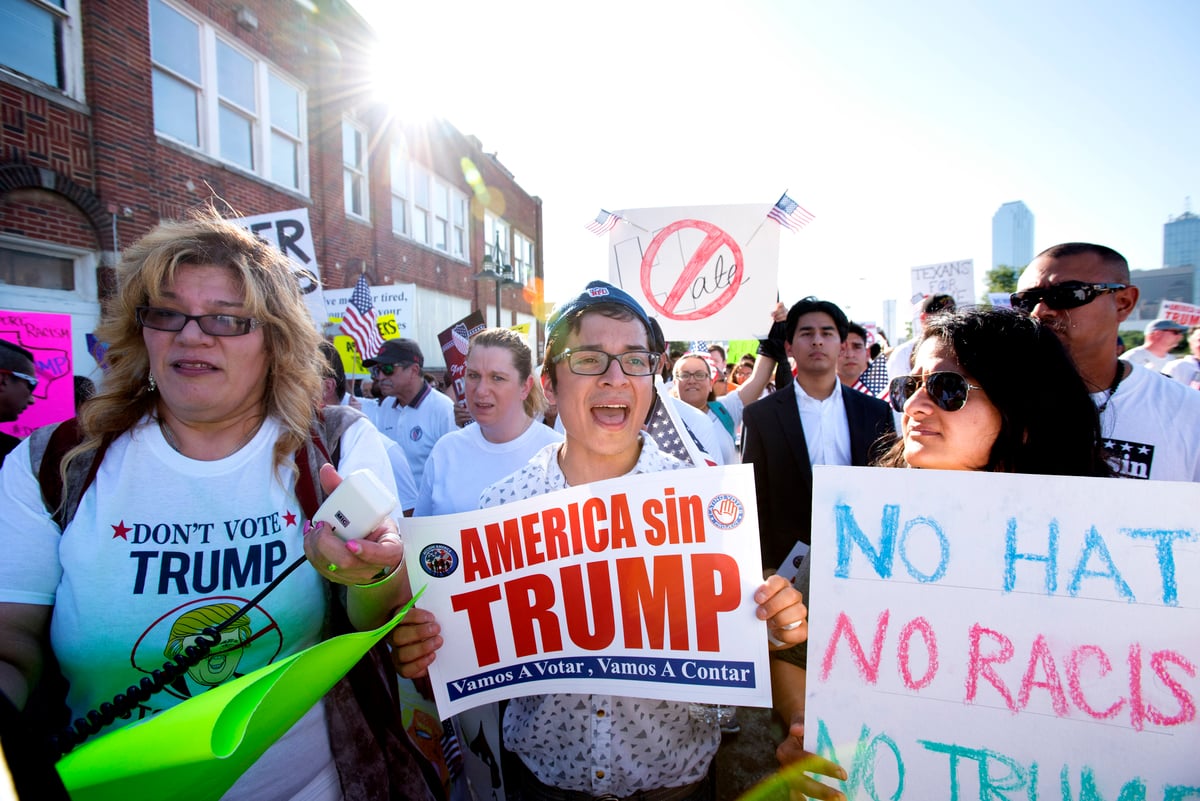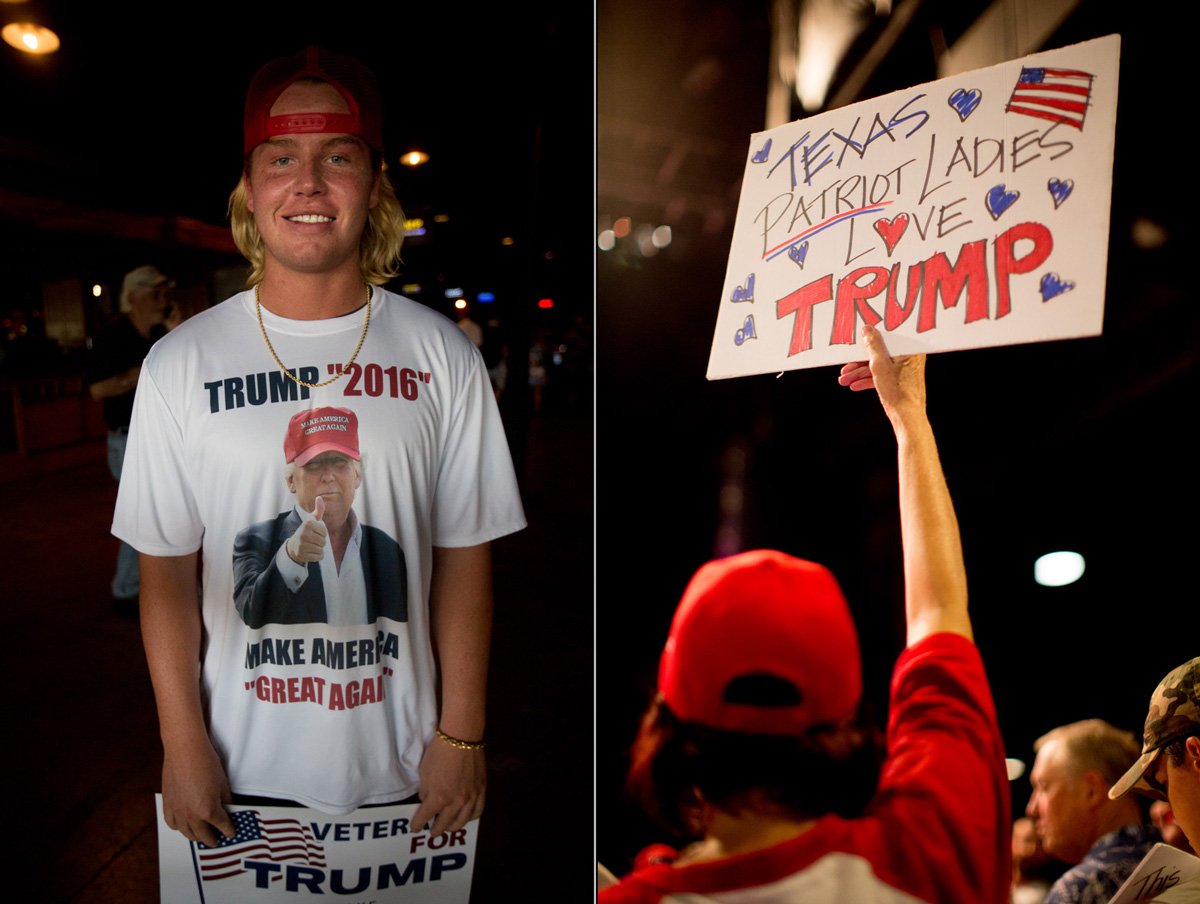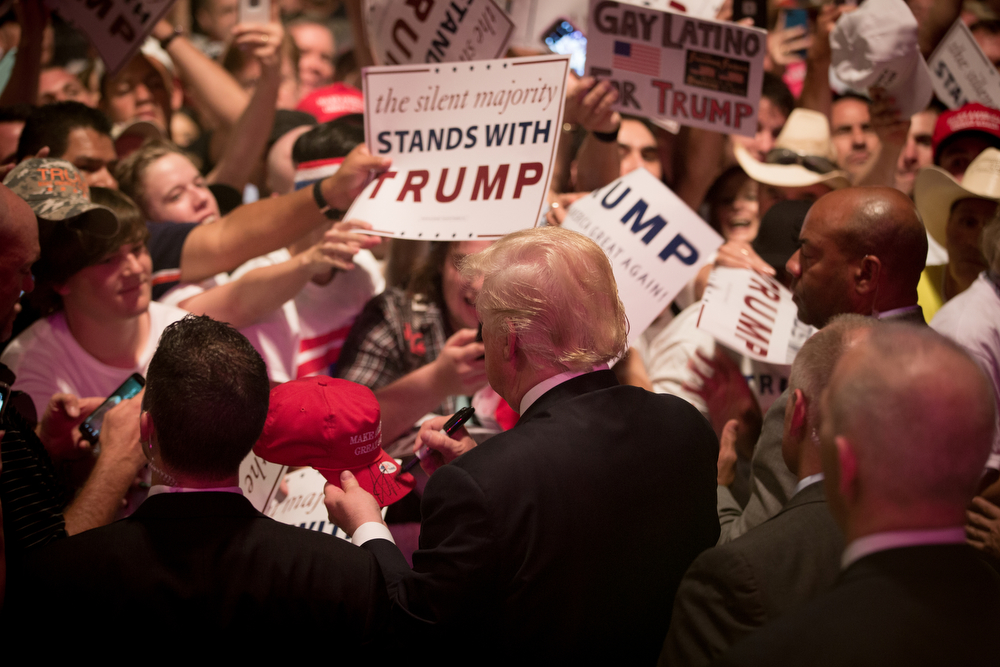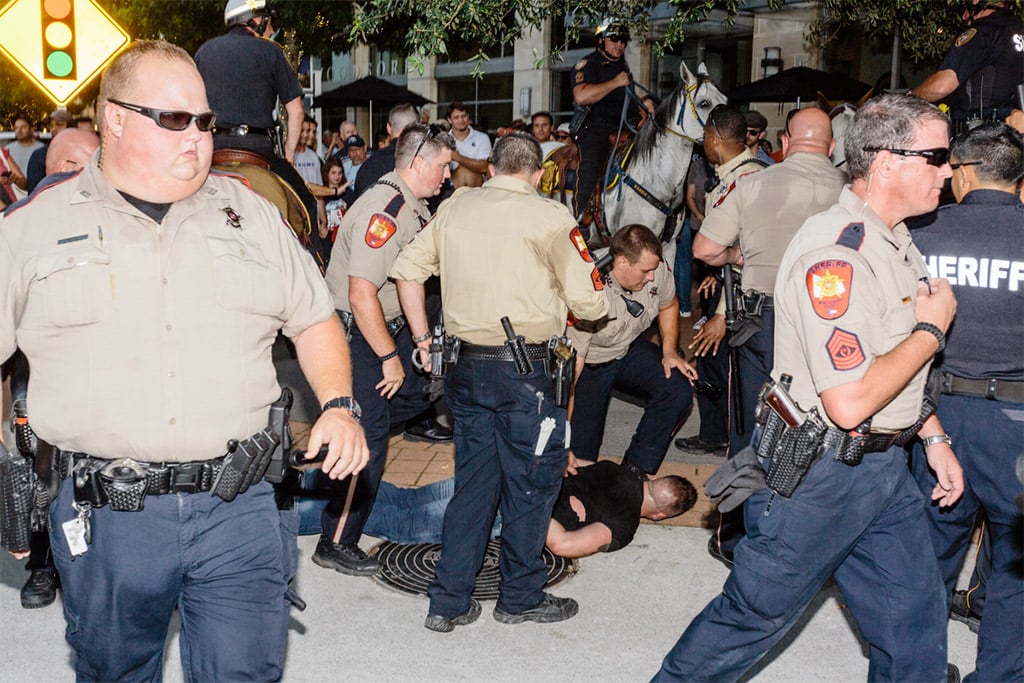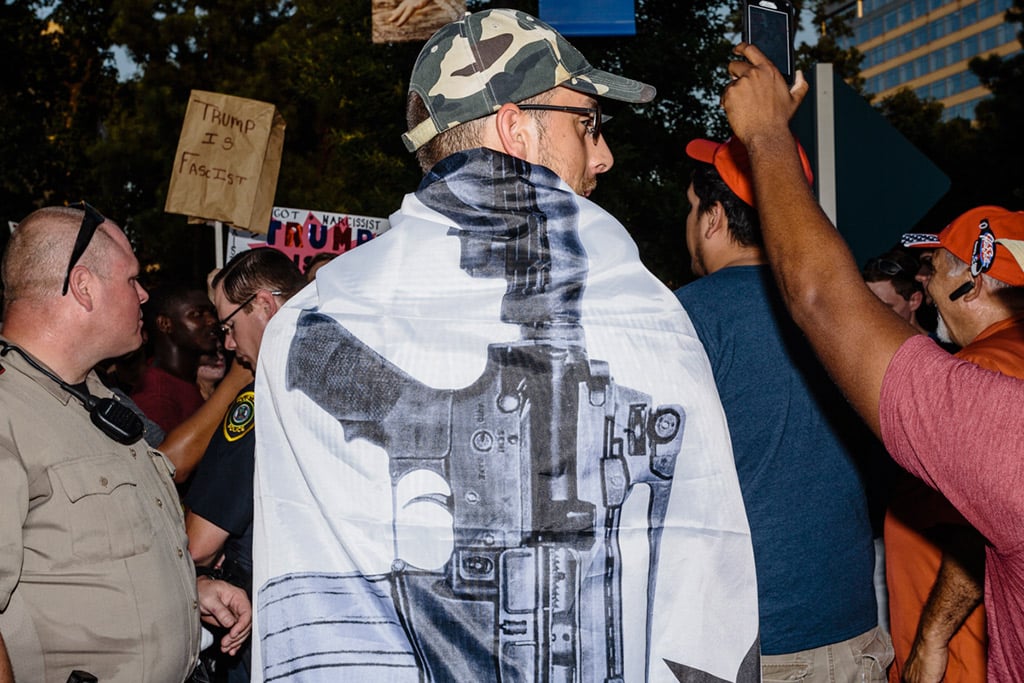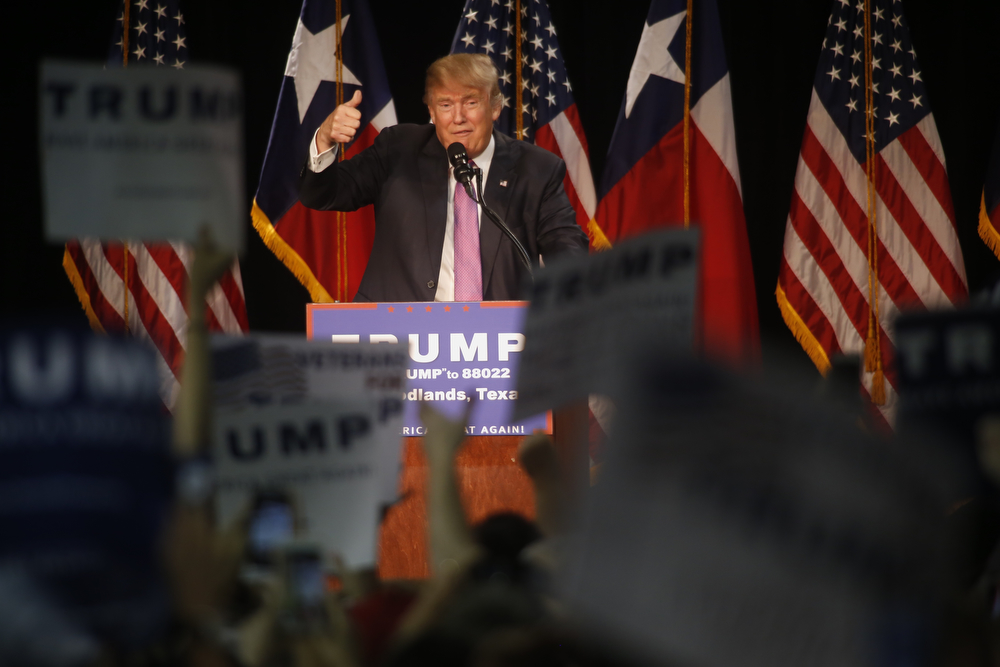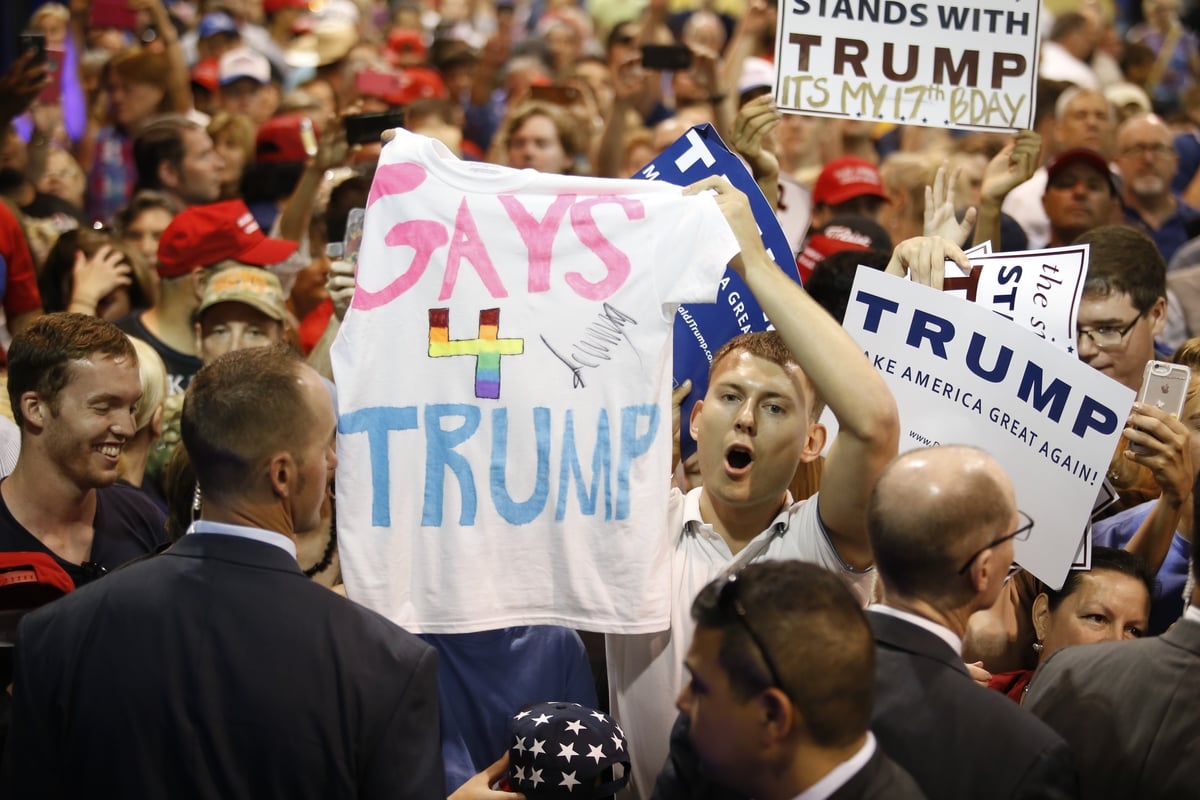 Support public-service journalism that's always free to read.
It's been a busy year. Through it all, The Texas Tribune's journalists have not missed a beat. And with redistricting starting in earnest next week and the 2022 elections on the horizon, we know our journalism will continue to be fundamental for Texans everywhere. Support our work today so we can be there for you in 2022 and for whatever else 2021 might throw at us.
Yes, I'll donate today