Cornyn, Cruz Push for Recovery of Nazi-stolen Artwork
Decades after Nazis confiscated paintings and artwork from thousands of Holocaust victims, Texas Sens. Ted Cruz and John Cornyn are setting aside their fractious relationship and trying to make it easier for descendants to recover heirlooms.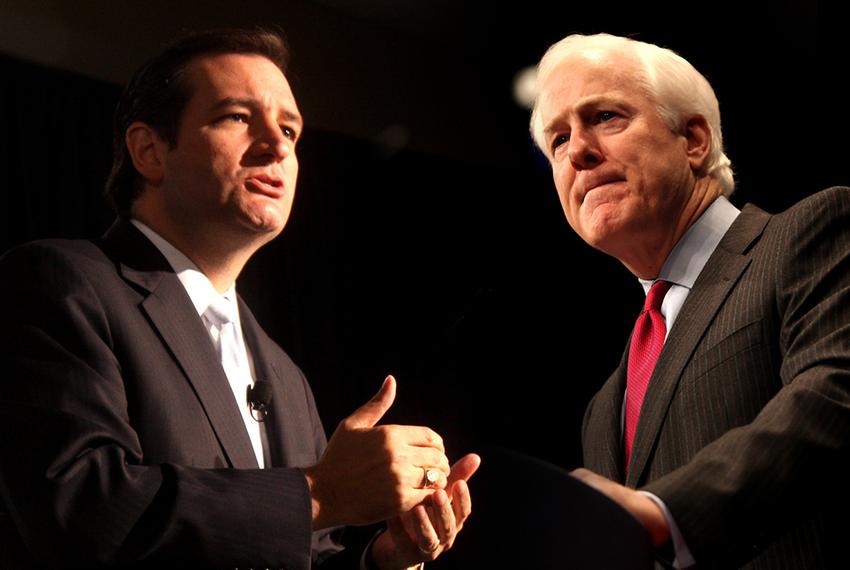 Decades after the Nazis confiscated the paintings and artwork of thousands of Holocaust victims, Texas Sens. Ted Cruz and John Cornyn are setting aside their fractious relationship and teaming up to make it easier for descendants to recover their heirlooms.
Under the Holocaust Expropriated Art Recovery Act, co-sponsored by the two Texans and Democratic Sens. Chuck Schumer of New York and Richard Blumenthal of Connecticut, families who locate stolen artwork would have six years to sue for its recovery. Currently, many states have statutes of limitation that foreclose lawsuits.
"The quest to reunite the families of Holocaust victims with their stolen heritage is ultimately a quest to help them reclaim a tangible link to a happier time in their family's history — a time before the darkness of the Holocaust," said Cruz in a livestreamed Senate subcommittee hearing Tuesday. "That is far more valuable than whatever economic value the works of art or cultural artifacts might have today. Indeed, that is priceless."
According to lawmakers and people testifying at the hearing, tens of thousands of works of art plundered by Nazis are still missing. They argue that collections were brought into the United States and have been located in museums and private galleries.
Cornyn said the United States has helped locate and return some stolen artwork under the Washington Conference Principles on Nazi-Confiscated Art agreement, but families are still having difficulties reclaiming their heirlooms.
A large number of the art and cultural artifacts have been destroyed or can't be recovered. But Ron Lauder, former U.S. ambassador to Austria and chair of the Jewish Restitution Organization, said up to 300,000 major pieces are still missing based on accounts the Nazis had documented.
"What makes this particular crime even more despicable is that this art theft, probably the greatest in history, was continued by governments, museums and many knowing collectors in the decades following the war," said Lauder. "This was the dirty secret of the post-war art world, and people who should have known better were part of it."
Support public-service journalism that gets the context right
Your donations make our reporting possible and keep it free for all to access. Support our nonprofit newsroom by May 11, and your gift will help us unlock $25,000 in matching funds from our partners at Tito's Handmade Vodka, the Bernard & Audre Rapoport Foundation and the Suzanne Deal Booth Charitable Trust.
Yes, I'll donate today