Cruz Campaign Zeroes in Further on Delegates in U.S. Territories
Ted Cruz's campaign has quietly dispatched surrogates to Puerto Rico and the Virgin Islands to woo delegates who could be critical to prevailing at a contested Republican National Convention.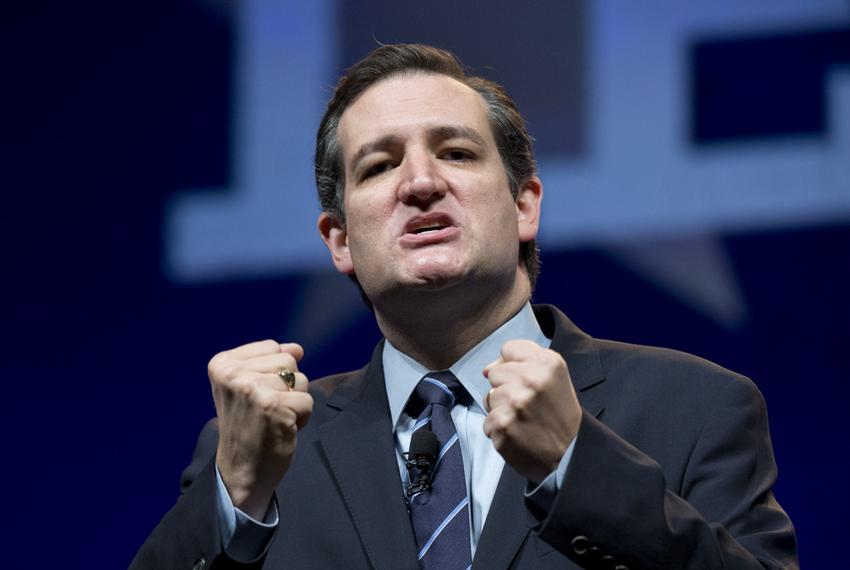 U.S. Sen. Ted Cruz's presidential campaign has quietly dispatched surrogates to the U.S. territories to try to lock down delegates who could be critical to prevailing in a contested Republican National Convention.
Cruz's father Rafael arrived Wednesday in Puerto Rico for a three-day swing that was also set to include the U.S. Virgin Islands, according to Antonio Hernandez, an attorney who chairs Cruz's campaign in Puerto Rico. Rafael Cruz was expected to be joined by David Panton, a close friend of Cruz's — his debate partner in college — who lives on the island.
Rafael Cruz, who has previously campaigned in the territories, and Panton are expected to spend their time courting delegates in private meetings, hoping to ensure they will throw their support to the Texas senator as soon as possible at the Republican National Convention, which is being held in July in Cleveland.
The Cruz campaign's efforts in Puerto Rico are not unlike what it is doing across the country: seeking to ensure states send as many Cruz allies to Cleveland as possible, even if they are not initially bound to vote for the Texas senator. But Team Cruz's decision to send one of its top surrogates to the far-flung territories illustrates just how intense the hunt for delegates has become.
The chase is unfolding as it becomes clearer than ever that Cruz's chances of winning the nomination are staked on emerging victorious from a contested convention. After failing to collect any delegates Tuesday in the New York primary, Cruz was mathematically eliminated from being able to secure the 1,237 delegates needed to clinch the nomination before Cleveland.
"What is clear today is that we are headed to a contested convention," Cruz told reporters Wednesday in Florida, where he made an in-person pitch to members of the Republican National Committee. "Nobody is able to reach 1,237. I'm not going to reach 1,237, and Donald Trump is not going to reach 1,237."
Cruz's campaign is no stranger to the U.S. territories, where it began organizing early in hopes of capitalizing on an RNC rule that said a candidate must have a majority of delegates in at least eight states or territories to be eligible for the nomination. By the end of February, the campaign had named a chairman in all five territories.
Former candidate Marco Rubio won all 23 delegates that were up for grabs in Puerto Rico's March 6 primary. They are bound to vote for Rubio on the first ballot at the Republican National Convention; after that, they are free to switch their support to Cruz.
"I am pretty sure we are out to get all 23 votes, so if they vote as a bloc, they'll all vote for Sen. Cruz," Hernandez said. "Of course that's our hope."
Kevin Romero-Diaz, a spokesman for the Puerto Rico GOP who also is one of the delegates, said they intend to stay neutral until the second ballot, at which point they will all side with one candidate. Romero-Diaz said the group is holding firm on that plan despite appeals from the Cruz campaign, which has already met with a few of the delegates and in recent weeks sent all the delegates nonbinding agreements to support Cruz on the second ballot.
"No one signed it, and that was a mutual agreement between all of us," Romero-Diaz said.
A major factor that will go into whom the delegates ultimately back is that candidate's stance on Puerto Rican statehood, Romero-Diaz said. Cruz outlined his position on the issue in a one-sentence statement issued two months ago.
"Puerto Rico should be allowed to take an up or down vote on statehood, and if the voters choose statehood, Puerto Rico should be allowed to proceed with the process of becoming a state," Cruz said.
In the U.S. Virgin Islands, the battle for delegates has been more pitched. All six delegates that were elected in the territory's March 10 caucus are not committed to any candidate, meaning they can vote however they want on the first ballot in Cleveland. The Virgin Islands GOP has recently been roiled by a dispute over the eligibility of the six delegates, one of which is a Republican strategist who moved to the islands from Michigan.
A Cruz spokeswoman has not responded to multiple requests for comment on the campaign's outreach to the Puerto Rican delegation. Luis Fortuño, the former Puerto Rico governor who was Rubio's most prominent supporter there, said Tuesday he had been traveling and did not have any information on the Cruz campaign's efforts in Puerto Rico.
Texans need truth. Help us report it.
Independent Texas reporting needs your support. The Texas Tribune delivers fact-based journalism for Texans, by Texans — and our community of members, the readers who donate, make our work possible. Help us bring you and millions of others in-depth news and information. Will you support our nonprofit newsroom with a donation of any amount?
Yes, I'll donate today
---
Information about the authors
Explore related story topics