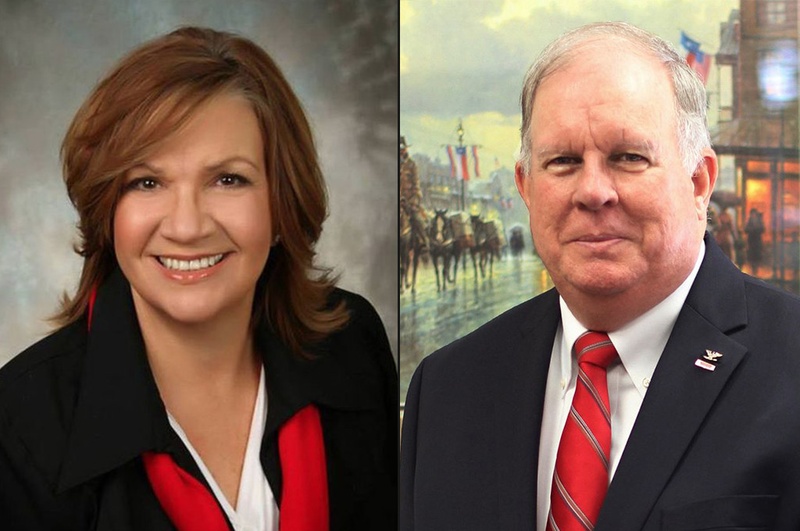 Editor's note: This story has been updated with additional reaction from Rep. Molly White.
Challenger Hugh Shine secured victory Thursday in the Republican primary for Texas House District 55, defeating incumbent state Rep. Molly White by 104 votes after a recount, according to Bell County GOP chairwoman Nancy Boston.
"I am humbled by the faith and trust the voters of House District 55 have placed in me and I will work every day to be worthy of that trust," Shine said in a statement. "I would like to personally thank Ms. White for her public service. I am hopeful we can have an orderly transition."
White announced last week that she would request the recount after trailing Shine by 118 votes on election night.
The Texas Tribune thanks its sponsors. Become one.
"We are at peace regardless of the results," White wrote in a Facebook post at the time. "Ensuring fairness and accuracy with this election is essential for our community."
Boston said that state GOP chair Tom Mechler appointed her as supervisor of the recount and that 10 teams of three people tallied the votes, while each campaign assigned 10 poll watchers.
"I'm just really pleased that we had so many people who were willing to come down and make sure that it was done accurately," Boston said. "I think it was well done, and everyone should be satisfied that it was handled appropriately."
Later on Thursday night, White posted to Facebook to inform supporters of the results, promise to serve out the remainder of her term, and scold Bell County election administrators for allegedly failing to count 106 votes in precinct 105 on election day.
"Were it not for our recount these people's voices never would have been heard," the post read. "Every vote counts and I hope the elections administration in Bell County has learned from this experience."
Meanwhile, results in the other contest that remained uncertain after the March 1 primary — the second runoff spot in Senate District 1 — were still unsettled Thursday evening. Red Brown and state Rep. David Simpson, R-Longview, traded places intermittently throughout the week as results from provisional ballots across the district's 16 counties came in.
The Texas Tribune thanks its sponsors. Become one.
At various points on Thursday, each candidate appeared to have won by a handful of votes as they contended for a chance to face state Rep. Bryan Hughes, R-Mineola, in a runoff to replace retiring state Sen. Kevin Eltife, R-Tyler. Once official canvassed results are finalized, the third-place candidate will have the opportunity to request a recount.