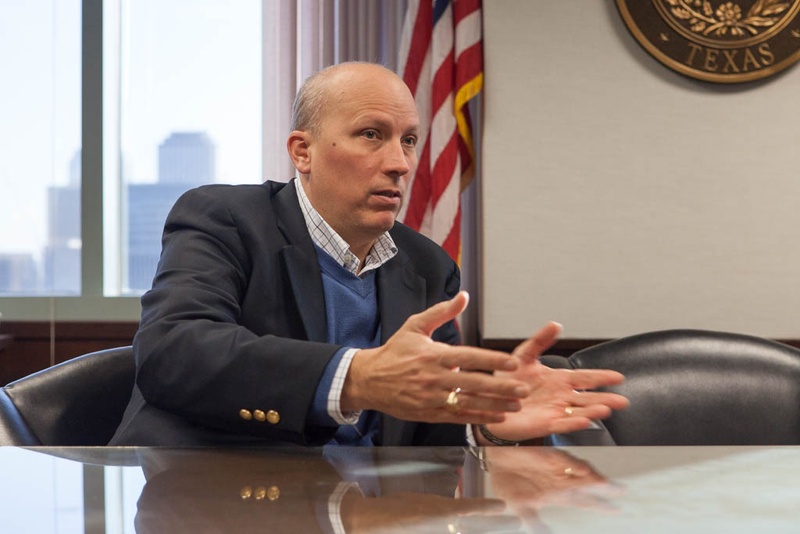 Chip Roy, the former first assistant attorney general of Texas, has joined a super PAC supporting the presidential campaign of his old boss, U.S. Sen. Ted Cruz of Texas.
The group, Trusted Leadership PAC, named Roy as its executive director Thursday, a day after the attorney general's office made public his resignation. Before going to work for Attorney General Ken Paxton, Roy was chief of staff to Cruz during his first two years in the Senate, 2013 and 2014.
"This is a two-person race where Senator Cruz is building significant momentum and is the proven conservative, able to win the nomination and defeat Hillary Clinton," Kellyanne Conway, president of Keep the Promise I, said in a statement. "Chip brings a wealth of experience in politics and public policy, and a deep understanding of Senator Cruz's philosophy and track record and we are happy to have him on board."
As executive director, Roy will be at the helm of a relatively new group that is aimed at consolidating fundraising efforts for four other super PACs backing Cruz.
The Texas Tribune thanks its sponsors. Become one.
Attorney General Ken Paxton's office announced Wednesday that Roy had "resigned to pursue other endeavors." Roy, who had worked in the office for over a year, was replaced by Jeff Mateer, a prominent religious liberties lawyer.
"After fifteen months of far-reaching accomplishments in defense of Texas, I leave behind an extraordinarily talented team capable of continuing the work we started together," Roy said in a statement.
Trusted Leadership PAC was announced last week as a new arm of a network of pro-Cruz super PACs known by variations of the title "Keep the Promise." Trusted Leadership PAC is focused on raising money for the other groups, which have been active in advertising and event planning but have not taken in much beyond their initial multimillion-dollar investments. Trusted Leadership PAC is being helped by Kate Doner, an Austin-based fundraiser who had worked for former presidential candidate Scott Walker.