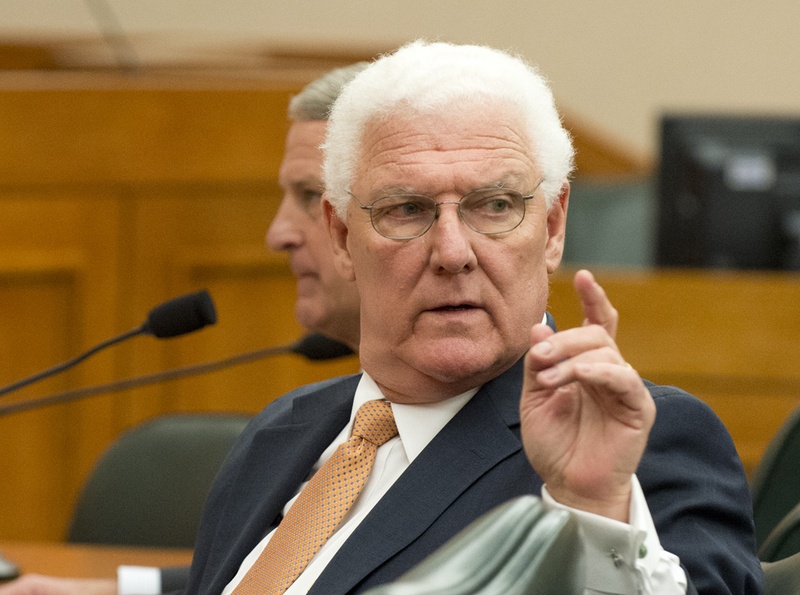 Texas Department of Family and Protective Services Commissioner John Specia announced Friday he would retire from the agency on May 31.
"Judge Specia is a dynamic leader and has proven himself a true public servant for three decades," Chris Traylor, the executive commissioner of the Texas Health and Human Services Commission, said in a prepared statement. "His career will always be defined by his commitment to children, preventing child abuse and making Texas a safer place."
Specia, who has led the agency since late 2012, is a former family law judge and attorney who worked in cases related to foster care and Child Protective Services. His resume includes accolades from children's advocates, including being named judge of the year in 1998 by the Texas Court Appointed Special Advocates.
The announcement comes as the agency is under heightened scrutiny. Texas is fighting child welfare advocates in federal appeals court after a district court judge found the state's foster care system had violated children's civil rights. Last year, Gov. Greg Abbott wrote a letter to Specia telling the agency to step up enforcement in order to prevent child deaths.
The Texas Tribune thanks its sponsors. Become one.
"It has been an honor every day working with the dedicated public servants at DFPS," Specia said in a prepared statement. "I never cease to be amazed at the way our team fights for our kids and vulnerable adults, no matter the circumstances."
Stephanie Rubin, the chief executive of advocacy group Texans Care for Children, called Specia a "workhorse" who fought tirelessly for Texas kids.
"He's had a very difficult job, in large part because the Legislature has not provided DFPS with the funding it really takes to protect kids, keep families safely together, and ensure foster care is a place for stability and healing," Rubin said in a prepared statement.
The Department of Family and Protective Services oversees the regulation of day care, foster care and Child Protective Services, and is responsible for protecting children, the elderly and people with disabilities from abuse, neglect and exploitation.