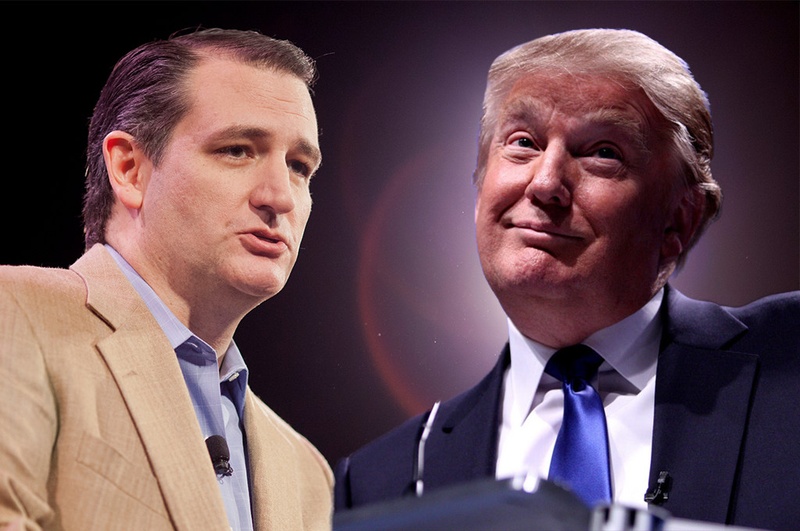 SAN ANTONIO — Ted Cruz is pressing for the release of a tape that reportedly captures Donald Trump saying he is not as opposed to illegal immigration as he claims to be.
Before a rally here Monday afternoon, Cruz called on Trump to ask The New York Times to release the tape, which reportedly stems from an off-the-record exchange the billionaire had with the newspaper's editorial board. BuzzFeed reported earlier Monday that the tape might reveal "something Trump said about the flexibility of his hard-line anti-immigration stance."
"If it is in fact the case that The New York Times has a tape showing Donald saying he doesn't believe what he's saying on immigration right now, then the voters deserve to know," Cruz told reporters. "And you should be very troubled by a candidate like Donald Trump who tells The New York Times one thing and the voters another."
The New York Times declined to comment to BuzzFeed on the off-the-record conversation with Trump but said Trump is free to request that the newspaper release a transcript of it.
The Texas Tribune thanks its sponsors. Become one.
Cruz is spending Monday in his home state, holding three rallies with Gov. Greg Abbott and former Gov. Rick Perry.
Later on stage at his rally, Cruz brought up the tape again, drawing loud boos from the audience. Cruz claimed the tape shows Trump completely distancing himself from his immigration views and saying: "I don't believe that. I don't intend to do any of that."
"If you're sitting in Manhattan telling The New York Times that you're lying to the voters, the voters have a right to know," Cruz said.