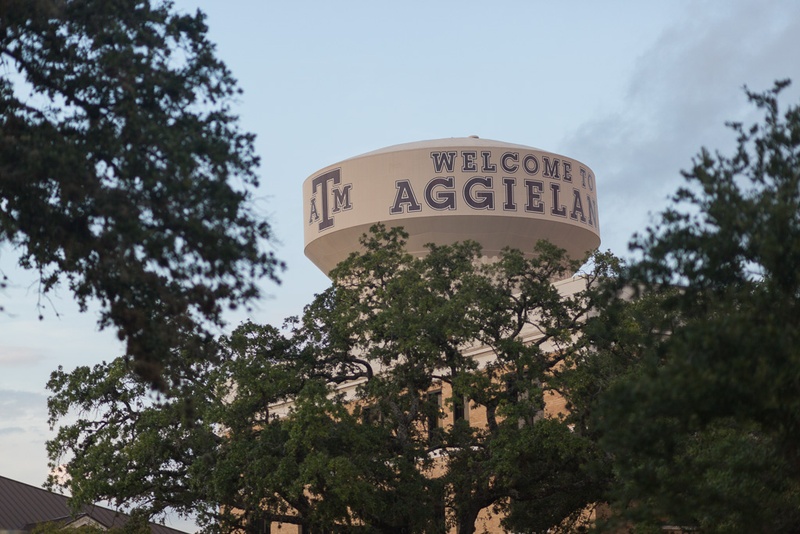 Editor's note: This story has been updated with statements from Texas A&M University President Michael Young and state Sen. Royce West.
Members of Texas A&M University's leadership visited Dallas on Tuesday to personally apologize to the high school students who were harassed and subjected to racial slurs during their visit to campus last week.
Texas A&M President Michael Young and A&M System Chancellor John Sharp joined state Sen. Royce West, D-Dallas, in a morning meeting with the junior class at Uplift Hampton Preparatory. The university's leadership team apologized for the incident, praised the students for the manner in which they handled the situation and offered a chance for students to ask questions, according to an Uplift representative.
"We wanted to meet directly with the students, and I wanted to tell them how deeply sorry I was, and how sorry many people were, about what happened," Young said in a statement. "I wanted them to know that doesn't represent the values that we really hold dear at A&M. Also, we wanted to tell them we were tremendously impressed with them and how proud of them we are in terms of how they reacted — and that they are precisely the kinds of students we'd love to see enrolling."
The Texas Tribune thanks its sponsors. Become one.
In addition, the university's student body president, Joseph Benigno, delivered thousands of letters from A&M students expressing support.
"I encouraged our scholars to keep the letters as a symbol of time when they overcame an obstacle on their journey to a college degree," said Yasmin Bhatia, the CEO of Uplift Education, in a statement. "We are appreciative of the Texas A&M leadership for taking the time to come talk to our scholars and know that they are fully investigating the incidents that took place last week."
About 60 juniors from Uplift Hampton Preparatory were touring A&M's campus last Tuesday when two black students were approached by a white woman wearing Confederate flag earrings who asked the students what they thought about the earrings. A group of "white male and female students" then began taunting the students "using the most well-known racial slur that's directed toward African Americans," according to West, whose district includes the Uplift Hampton Preparatory campus. Texas A&M is conducting an investigation into the incident.
West applauded the university's leadership for coming to Dallas to apologize, but said he is still waiting to judge their response based on the outcome of the university's investigation.
"I thought it was a very good step on the part of A&M's leadership and I am happy that they did all that, but the sincerity comes as a result of what ultimately transpires," West said. "You can't come to the students, apologize, and say you're an open university if you don't take action when you have a gang of students who act directly opposite to that."
West added that he appreciates the response of the student body president, "who has been really strong through all this," and the many students who wrote letters for "sending the right message."
The Texas Tribune thanks its sponsors. Become one.
Disclosure: Texas A&M University is a corporate sponsor of The Texas Tribune. A complete list of Tribune donors and sponsors can be viewed here.