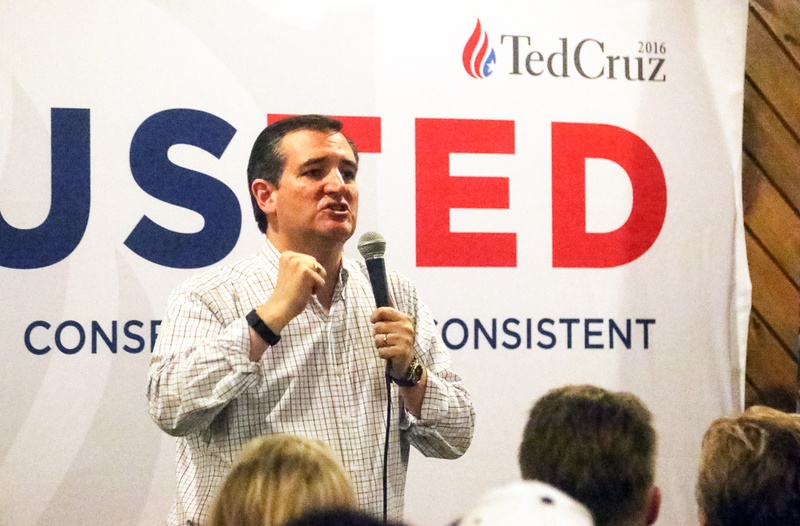 One of the main super PACs supporting Ted Cruz is stepping up its efforts in Nevada, launching a major TV ad buy and boosting its field operation with just more than a week until the state's GOP presidential caucuses.
The super PAC, Keep the Promise I, announced late Monday it will spend $573,000 to air two previously released commercials touting Cruz as an anti-establishment crusader, the first known effort to boost the U.S. senator from Texas on the airwaves in Nevada, home to the fourth Republican nominating contest on Feb. 23.
"Nevada is an important early state and we plan to use every avenue to reach the voters of the state so that they turn out for Senator Cruz," Kellyanne Conway, president of Keep the Promise I, said in a statement.
Keep the Promise I also said it has hired a Las Vegas-based political consultant, Nathan Emens, to oversee its Nevada ground game. The super PAC has 13 paid staffers and about 75 canvassers in the state, according to a spokeswoman, Kristina Hernandez.
The Texas Tribune thanks its sponsors. Become one.
In addition, the super PAC plans to distribute 100,000 mail pieces this week in Nevada that target U.S. Sen. Marco Rubio of Florida, one of Cruz's closest competitors in the race for the White House. Citing Rubio's foreign policy and immigration views, the flyer ties him to prominent Democrats such as President Barack Obama, former Secretary of State Hillary Clinton and U.S. Sen. Chuck Schumer of New York.
Overall, the group estimates it has invested more than $2 million in Nevada.
As the first early nominating contests have gotten underway, Cruz's campaign has taken a less-prolific approach to the state, which the candidate last visited roughly two months ago. One of his most prominent supporters in Nevada, Attorney General Adam Laxalt, has been holding events to promote Cruz across the state in the run-up to the caucuses. Cruz is expected to return to Nevada shortly after the South Carolina primary on Saturday.