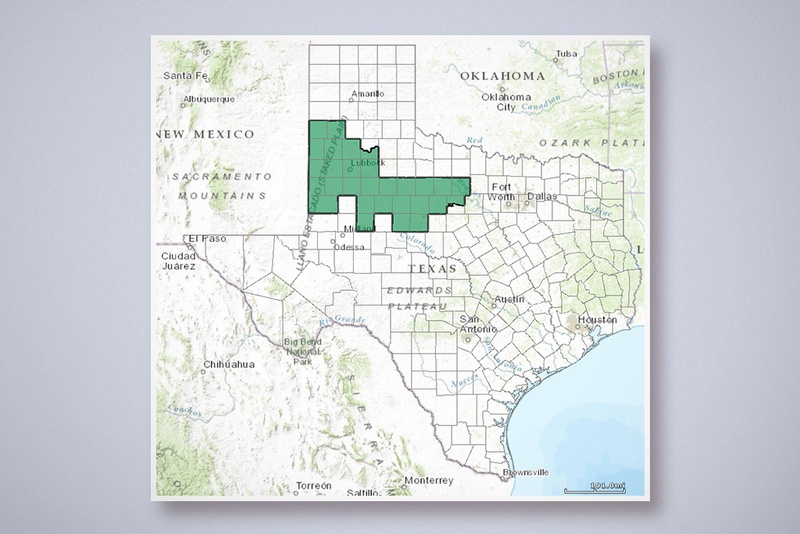 *Correction appended
WASHINGTON — For the nine Republicans running to succeed U.S. Republican Randy Neugebauer, R-Lubbock, newly filed campaign finance reports provided a clear opportunity to stand out.
Some did a better job than others.
Candidates for federal office had until Sunday to file Federal Election Commission reports on how much their campaigns raised and spent during the final three months of 2015. While some campaigns ran bare-bones operations over the fall, others signed up expensive consultants to their payrolls.
The Texas Tribune thanks its sponsors. Become one.
With $558,000, Lubbock Mayor Glen Robertson had the highest fundraising total for the three-month period, but much of that figure — $446,000 — was money he loaned his campaign. He ended the quarter with $112,000 in cash on hand after spending much of his war chest.
Robertson spent about $310,000 on California consulting firm The Wickers Group, which helped Lt. Gov. Dan Patrick win in 2014. Most of the expenditures toward The Wickers Group went toward advertising and polling.
Former Texas Tech University Vice Chancellor Jodey Arrington had the second-biggest haul with $281,000 raised, and he has about $189,000 in cash on hand. FEC records show he spent around $92,000 on his campaign during the quarter. His disbursements went to companies including Texas-based consulting firms Lilly and Company and Marathon Communications Strategies.
Margaret Spellings, who served as U.S. secretary of education in President George W. Bush's administration, donated $500 to Arrington, who also served in the Bush administration.
Retired U.S. Air Force Officer Michael Bob Starr of Abilene had a mix of donations and a personal loan of $25,000 contributing to a total of $156,00 raised in the quarter. He reported spending $26,000 and having $129,000 in cash on hand. He enlisted the help of three Texas-based consulting firms: Mammoth Marketing Group, Norfleet Strategies and Titan Fundraising.
Neugebauer, who has represented Congressional District 19 since 2003, announced in September that he wouldn't seek re-election. The district is one of the state's most conservative, and the crowded GOP field means there will probably be a May runoff after the March 1 primary. No Democrat filed to run for the seat.
The Texas Tribune thanks its sponsors. Become one.
Bank president Greg Garrett, another candidate in the GOP primary, reported raising about $85,000 during the quarter, a total that included a $50,000 personal loan. He spent $18,000 and had $67,000 in cash on hand.
Surgeon Donald May raised $113,000, much of which came in the form of a personal loan. He spent about $17,000, and two of his largest expenditures were $2,700 to Axiom Strategies, also a vendor for U.S. Sen. Ted Cruz's presidential campaign and $7,400 to Smart Media Group on media production.
Farmer Don Parrish reported a $44,000 haul, and his sole expenditure for the quarter was a filing fee. Health care company executive DeRenda Warren raised about $14,000, most of which she spent on a campaign manager.
As of Monday evening, the filings for the other two candidates — businessman Jason Corley and veteran John Key — had yet to show up on the FEC website.
Correction: This story originally gave incorrect campaign finance figures for Donald May.