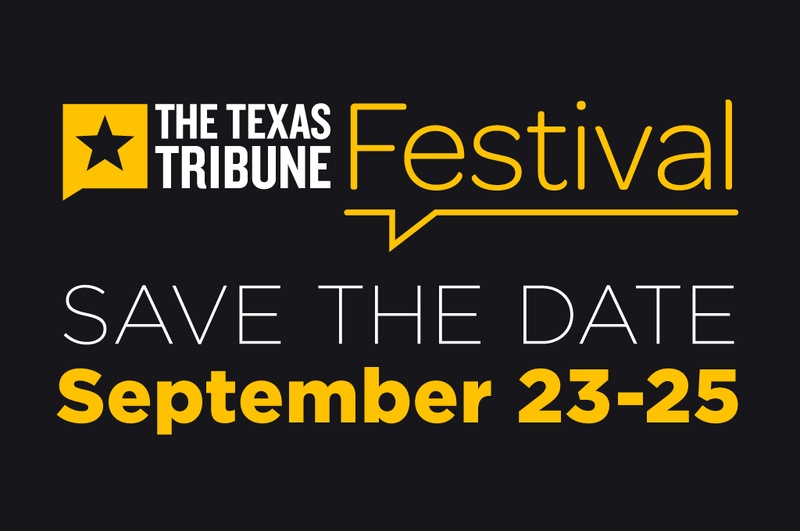 Yep, we're doing it again.
This morning, we officially announced the dates of the sixth Texas Tribune Festival: Sept. 23-25, on the campus of the University of Texas at Austin. Of course we intend for this year's fest to be the biggest and best ever, but that's a high hurdle to scale: Last year we had the most speakers, the most sessions, the most registrants, the most sponsors and far and away the best mix of politics-and-policy panel discussions, one-on-one conversations and networking opportunities for Capitol pros, regular Joes and everyone in between — plus an array of student programs designed to educate and engage the next generation of leaders.
We're hard at work planning the 2016 fest, but we've already lined up several dozen of the 250 or so speakers who will surely be on the program. Want to suggest a panel or participant? Email me at festideas@texastribune.org. Eager to buy tickets? You'll have to wait until the official on-sale date, April 20. Curious about the special pre-festival kickoff at Franklin Barbecue? We're doing that again, too — on Thursday, Sept. 22. (Pay a few bucks more to be there that night and, like President Obama but unlike Kanye, you won't have to wait in line.) Want to receive email updates as we confirm and announce talent and roll out the schedule? Sign up at the festival site.
Mark your calendar today. As we like to say, it's Woodstock for wonks — three days of peace, love and civic engagement. Can't wait to see you.
The Texas Tribune thanks its sponsors. Become one.