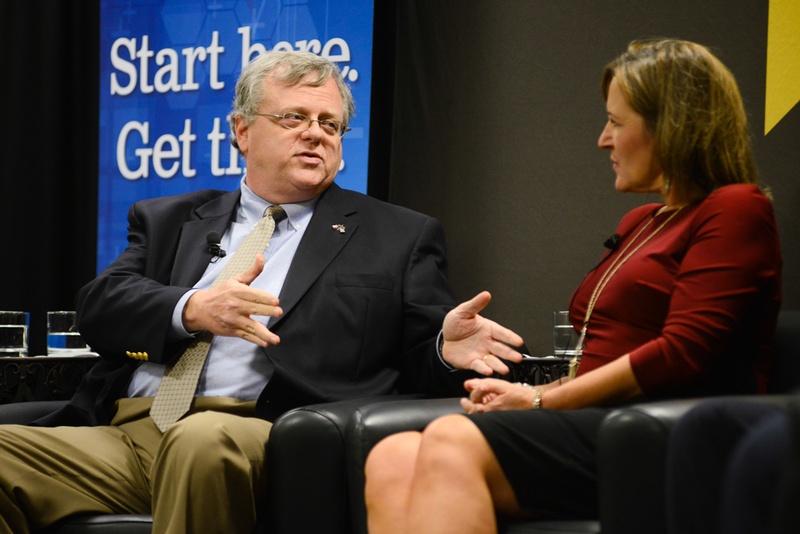 Texas Senate Republicans unanimously selected state Sen. Paul Bettencourt, R-Houston, as the next chairman of their caucus at a meeting of the group Tuesday night.
Bettencourt steps in for state Sen. Kelly Hancock, R-North Richland Hills, who is relinquishing the post of chairman after being named chairman of the Senate Business and Commerce Committee in mid-December.
Bettencourt was elected to the Senate in 2014 to represent the Harris County seat that had been previously represented by Lt. Gov. Dan Patrick. Bettencourt previously served as the Harris County tax assessor-collector. Additionally, he held leadership positions in the Harris County Republican Party (vice chairman and treasurer) and the Republican Party of Texas (treasurer).
Bettencourt told the Tribune that he's stepping into the job as caucus chairman during "a pretty active" legislative interim. Patrick has issued 93 interim charges, and Bettencourt said, "I look forward to having a good caucus discussion of priorities for next session."
The Texas Tribune thanks its sponsors. Become one.
He added that he plans to spend more time "on the messaging side of the equation" to make sure that the priorities of the Senate Republican caucus are explained succinctly to voters and taxpayers.