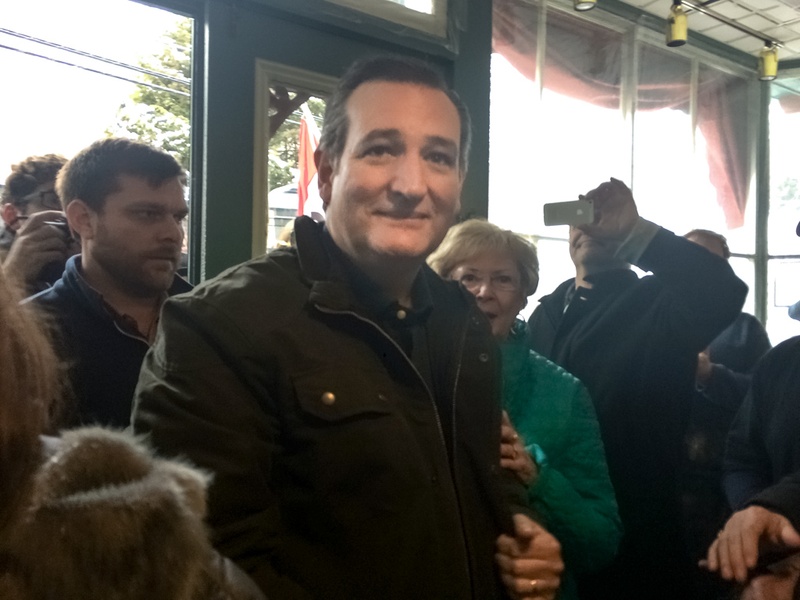 HOLLIS, New Hampshire — U.S. Sen. Ted Cruz argued Wednesday that the "Washington establishment" has dumped Florida U.S. Sen. Marco Rubio in favor of real estate mogul Donald Trump as he continues to dominate the GOP presidential race.
And Cruz took a further shot in an intensifying war of words with Iowa's top Republican, saying criticism by Gov. Terry Branstad triggered a flow of donations to his campaign.
"We're seeing something remarkable happen in this Republican primary," he told reporters while campaigning in New Hampshire. "Right now, the Washington establishment is abandoning Marco Rubio."
"They made the assessment that Marco can't win this race, and the Washington establishment is rushing over to support Donald Trump," he added.
The Texas Tribune thanks its sponsors. Become one.
Trump and Cruz are locked in a fight over disenchanted conservatives. It is hard to see a path to the nomination for Cruz without undermining Trump.
On Tuesday, Trump earned the endorsement of erstwhile Cruz supporter and former GOP vice presidential nominee Sarah Palin, and Cruz was on the receiving end of tough words from Iowa's Branstad.
"I think it would be a big mistake for Iowa to support him," Branstad said.
Cruz retorted: "If you want a growing indication of where the grassroots are, yesterday, when Iowa Gov. Terry Branstad took a shot at all of the conservatives uniting behind me — because he wants to continue Washington picking winners and losers — in the hours that followed that attack from Gov. Branstad, we raised $700,000."
Cruz is on a bus tour in New Hampshire that will conclude Thursday.