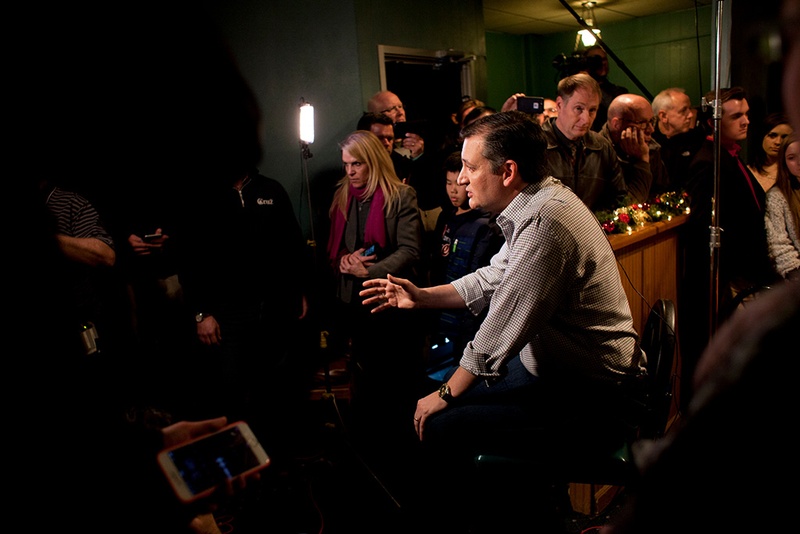 Texas GOP Chairman Tom Mechler has decided to withdraw a proposal that would have changed the first four early voting states after receiving concerns from Ted Cruz.
Mechler, a member of the Republican National Committee's rules committee, had planned to raise the idea during the RNC's winter meeting, which begins Tuesday in Charleston, S.C. The rules change, he said, would have eliminated "those four states' ability to go first," referring to Iowa, New Hampshire, South Carolina and Nevada.
Cruz, the U.S. senator from Texas running for president, first heard about Mechler's proposal while on a bus tour of the Hawkeye State that ended Saturday.
"When Cruz found out about it, he called the chairman within five minutes and asked him to withdraw it," Cruz spokesman Rick Tyler said.
The Texas Tribune thanks its sponsors. Become one.
After speaking with Cruz, Mechler said he figured the proposal would have been duplicative because the order of the early voting states is likely to come up at the Republican National Convention in July in Cleveland. "I didn't see any reason why we need to drag the RNC through this" twice, Mechler added.
Cruz has said it would be "lunacy" and a "terrible idea" to shake up the primary calendar. He reiterated that belief during a stop on the bus tour, saying that if large states like Texas went first, candidates would have less of an incentive to do the kind of retail campaigning that is required to compete in smaller states such as Iowa.
Mechler said he came up with the proposal after speaking with activists in Texas who believe "it hasn't been fair" that the same four states always go first. Texas is holding its nominating contest earlier than usual this year, voting on March 1 along with several other southern states in what is being called the "SEC primary."
Reince Priebus, chairman of the Republican National Committee, sparked a debate about the nominating process last year when he said he thinks the party "ought to look at" the order of the early voting states before the next presidential election.