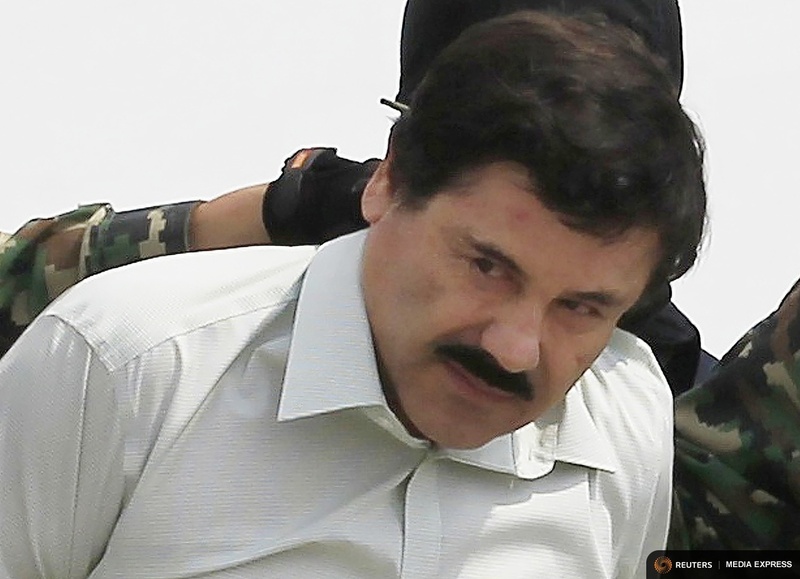 Arguing that Mexican prisons are little more than roadblocks for drug kingpins, Texas Congressman Michael McCaul, R-Austin, is again calling for the extradition of Joaquin "El Chapo" Guzman to the United States.
"While I commend our Mexican law enforcement counterparts for once again arresting notorious drug kingpin Joaquin 'El Chapo' Guzman, I still firmly believe that his extradition to the United States is the best course of action, as I called for the last time he was last arrested," McCaul, chairman of the U.S. House Homeland Security Committee, wrote in an email.
Guzman was arrested in February 2014 but escaped from a Mexican prison in July. He had previously escaped from prison in 2001.
Guzman's recapture this time around, first reported by the Associated Press, occurred Friday morning when Mexican marines apprehended the fugitive in Los Mochis, located in Guzman's home state of Sinaloa. Five suspects were reportedly killed and one marine was wounded in the shootout that led to Friday's capture.
The Texas Tribune thanks its sponsors. Become one.
"'El Chapo has proven time and time again that Mexican prisons are no match for his network of criminals or his desire to escape prison," McCaul said. "He needs to be brought to the United States where he faces multiple charges and where we know he will not be able to escape from incarceration."
The extradition McCaul seeks is possible because Guzman was also sought by U.S. authorities and faces several charges in Texas and elsewhere in the country. He remains on the most-wanted list for the U.S. Drug Enforcement Administration's El Paso division.
McCaul lambasted the Mexican government in July for Guzman's escape from Mexico's maximum security Altiplano prison via a mile-long tunnel that began in his jail cell and ended at a construction site. McCaul sad at the time that it was "absolutely absurd" to think government officials had nothing to do with the brazen escape.
U.S. Rep. Filemon Vela, D-Brownsville, also called for Guzman to be handed over to U.S. authorities on Friday. He said in July that Guzman's escape was an insult to U.S. law enforcement who had worked tirelessly to indict the kingpin.
"Anything short of immediate extradition to the United States shows no real intent from Mexico to address drug trafficking and organized criminal activity," Vela said. "The recapture of this convicted criminal serves as an important reminder that the United States must also press Mexico to extradite others who face charges here."
When Guzman was arrested in July 2014, McCaul acknowledged that sovereignty issues and Mexico's desire to prosecute its homegrown criminals complicated extradition.
The Texas Tribune thanks its sponsors. Become one.
But since then, Mexico has shown that handing over alleged criminals isn't out of the question. In October, Mexican authorities handed over 13 alleged criminals to the U.S., includes Laredo-born Edgar "La Barbie" Villarreal, who was believed to be the former leader of a wing of the Beltran Leyva cartel, which at one time was part of Guzman's Sinaloa gang.
Villarreal pleaded guilty to charges of drug trafficking and money laundering.