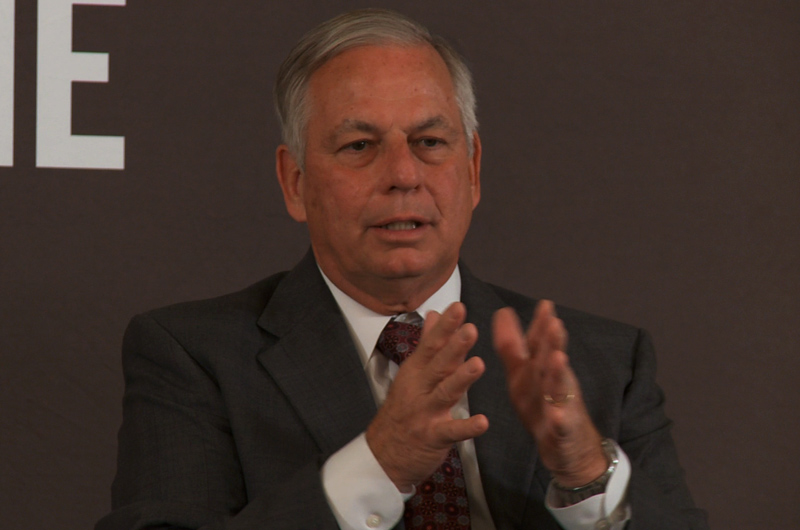 WASHINGTON — Congressional Hispanics are lining up behind U.S. Rep. Gene Green as he seeks to fend off a primary challenge from former Harris County Sheriff Adrian Garcia.
BOLD PAC, the political arm of the Congressional Hispanic Caucus, endorsed Green on Wednesday. The group's news release features supportive quotes from most of the highest-ranking Latinos in Congress.
"As a leader of the labor movement, I have known and worked with Gene Green for many years," said caucus chairwoman Linda Sanchez, a California Democrat. "Ensuring Gene Green returns to the House to continue delivering outstanding results, whether through legislative efforts or casework, for his constituents, is a must."
But does this sentiment matter if it's coming from non-Texans? Experts and observers say noteworthy Hispanics going to bat for Green gives him demographic cover. Nearly 80 percent of his district is Hispanic, like Garcia, who argues he would be a better voice for that community against presidential candidate Donald Trump's incendiary rhetoric. And several Houston Hispanic leaders also threw their support to Green in December.
The Texas Tribune thanks its sponsors. Become one.
But many Democrats are taking the Garcia challenge seriously. He ran an unsuccessful race for Houston mayor last year, has high residual name identification and ended the year with a fundraising burst, raising about $78,000 in a few days.
Members of Congress rarely oppose colleagues from their own parties in primaries. But the caucus does have an opportunity to boost its size if Garcia is elected — and it's supporting Green anyway.
A Democratic Capitol Hill staffer familiar with the members' thinking said the decision to stick with Green came down to his relationships and work on issues of importance to the Hispanic community.
"Would they like to see a Latino in that seat? Yeah," said the staffer, who was not authorized to speak on the record. "But not necessarily at the cost of a member they work well with."
U.S. Rep. Filemon Vela, D-Brownsville, also officially endorsed Green in the caucus news release.