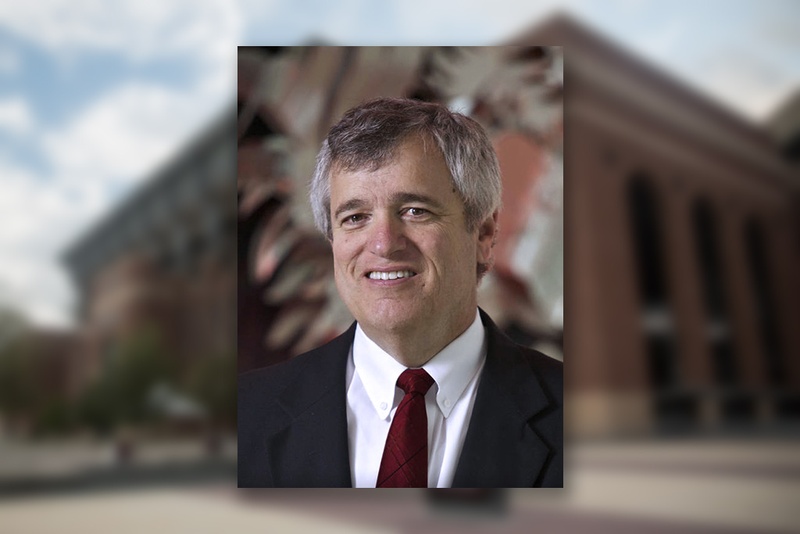 Editor's note: This story has been updated throughout.
Texas A&M Athletic Director Eric Hyman will leave his post, university officials announced Tuesday, wrapping up a stint during which A&M grew its college sports profile but at times failed to meet expectations on the field.
Hyman will stay on as athletic director until his replacement is hired. He has worked at the university since 2012, earning an $800,000 salary. Hyman and the university gave no reason for for his departure.
His contract was extended to 2017 early last year. Under the deal, he would be entitled to more than $600,000 if he departed today and it was determined that he was fired without cause. A university spokesman declined to comment about whether Hyman would receive any severance. The buyout presumably wouldn't kick in until Hyman left the university, so the amount due could go down if it takes a long time to find his replacement.
The Texas Tribune thanks its sponsors. Become one.
His departure comes during a time of turmoil for A&M athletics. The football team struggled this year, and questions about its stability have emerged since the firing of its offensive coordinator and the transfer of its top two quarterbacks.
Those troubles weren't mentioned in a statement released by the university.
"I appreciate my time here at Texas A&M University and I am proud of our student-athletes' achievements both on the field and in the classroom," he said.
Hyman was hired from the University of South Carolina, and his first year in College Station was A&M's inaugural year in the Southeastern Conference (SEC). That year, the football team finished fifth in the country and its star player, Johnny Manziel, won the Heisman Trophy and became a national celebrity. Since then, the football team has been mostly average, and many Aggie fans have been frustrated.
After that successful season, the school reconstructed its football stadium into one of the largest and most luxurious in the country. And it now pays its football coach, Kevin Sumlin, $5 million per year.
In a press release announcing Hyman's departure, the university touted his success in leading the transition to the SEC and raising the GPAs and graduation rates of students on its athletic teams.
The Texas Tribune thanks its sponsors. Become one.
"His relationships and insights within the Southeastern Conference have been extraordinarily helpful to Texas A&M Athletics along with his five-year strategic plan," said University President Michael K. Young. "I fully expect Eric to make a positive impact in whatever endeavor he pursues next."
Disclosure: Texas A&M University is a corporate sponsor of The Texas Tribune. A complete list of Tribune donors and sponsors can be viewed here.