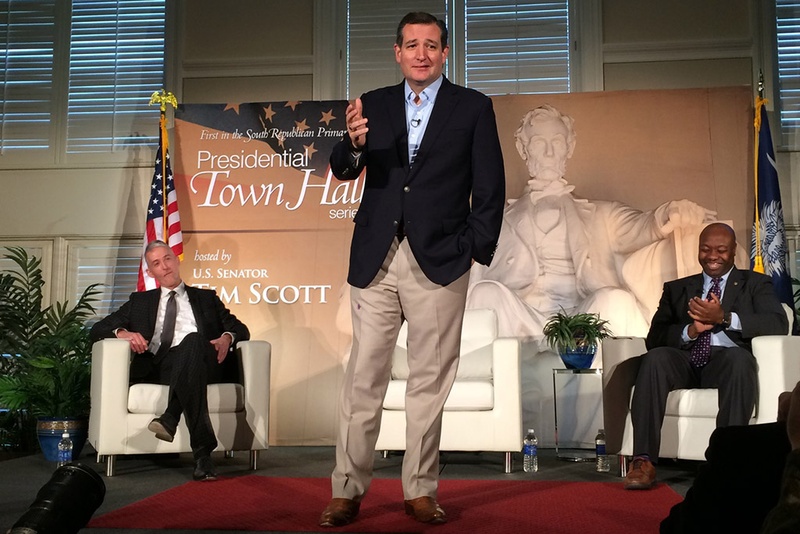 A super PAC supporting Ted Cruz is launching its first significant round of TV advertising as part of a $1 million media campaign in the first four early voting states.
The TV advertising, set to begin next week in Iowa, totals about $700,000, according to the super PAC, Keep the Promise I. The TV blitz is expected to run for two weeks in the first-in-the-country caucus state.
It's part of an effort to boost Cruz on the web, TV and radio in Iowa, New Hampshire, South Carolina and Nevada, said a spokeswoman for the super PAC, Kristina Hernandez. The group is only planning TV advertising in the Hawkeye State.
Hernandez said details are forthcoming on the content of the TV advertising in Iowa, where Cruz has taken a growing amount of heat as he has emerged as a frontrunner. On a conference call Thursday morning with volunteers, Cruz said he anticipates his rivals will spend potentially tens of millions of dollars against him in January alone.
The Texas Tribune thanks its sponsors. Become one.
Keep the Promise I is one of four main super PACs backing Cruz that raised nearly $38 million in the first half of the year. Until recently, the groups were reluctant to go on TV, instead focusing on building a field operation in the early voting states and beyond.
Politico and The New York Times first reported on the super PAC's plans.