Cruz Campaign to Open Volunteer Residence in New Hampshire
The Cruz campaign could house 40 volunteers nightly for its push on the ground in the key early voting primary state.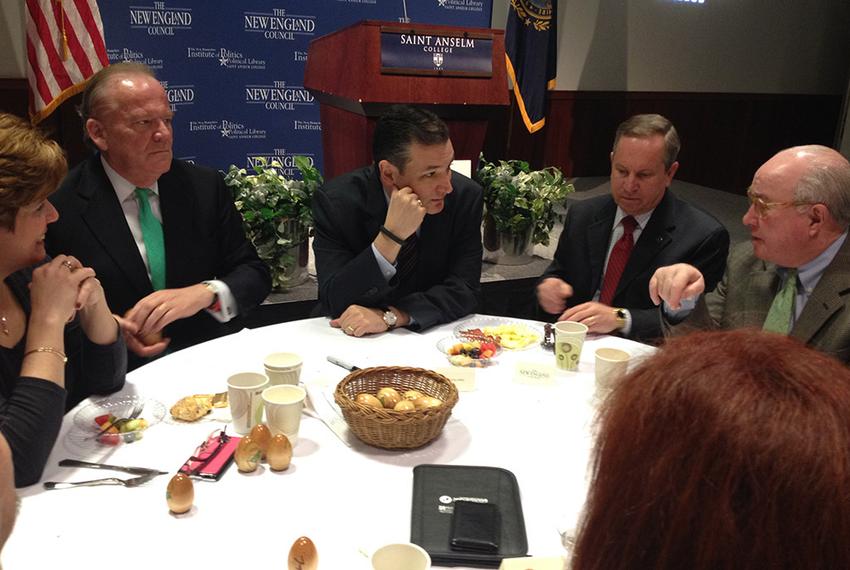 *Editor's note: This story has been updated throughout.
DAPHNE, Ala. — Ted Cruz's presidential campaign is opening a residence for volunteers in New Hampshire as it continues to build out its ground game in the early voting states.
The residence, which sleeps 40 people every night, will be housed in an old college outside Manchester, Cruz campaign manager Jeff Roe told reporters before a rally here. The volunteer hub will be up and running from Jan. 4 through the Feb. 9 primary.
The residence will be similar to one the campaign opened earlier this month in Iowa, where it is housing a "strike force" of volunteers, mostly from Texas. The New Hampshire site is expected to draw from volunteers in the Granite State and surrounding states.
The effort in the Hawkeye State has already drawn so much interest that the campaign has obtained a second building to house additional volunteers, Roe said. The second building will have a similar capacity as the initial one — 24 rooms and 48 beds — and open for the final two weeks before the Feb. 1 caucuses.
In recent days, the campaign of one of Cruz's chief GOP rivals, Marco Rubio, has questioned Cruz's commitment to New Hampshire. Cruz and his aides have insisted they are "all in" across the map.
In an interview Friday on Fox News, Cruz — who is No. 1 in Iowa, according to some polls — raised his own questions about Rubio's viability. Cruz is currently No. 1 in Iowa, according to some polls.
"If you look at the early primary states, Marco is not leading in any state," Cruz told host Greta Van Susteren. "He's not leading in any state."
Cruz has not visited New Hampshire in more than a month but is expected to return to the state in January.
Your New Year's resolution list isn't complete without …
… supporting the Tribune. This new year, resolve to do your part to sustain trusted journalism in Texas. Join thousands of readers who power The Texas Tribune's nonprofit newsroom.
Donate now