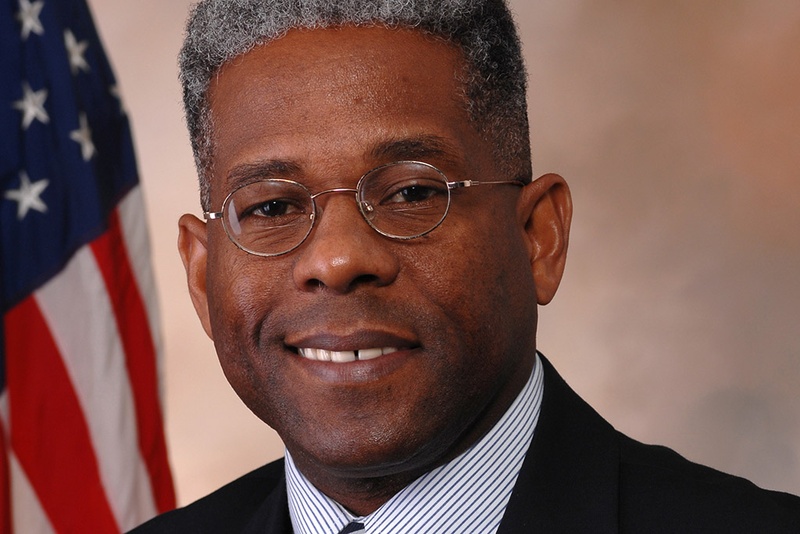 Lt. Gov. Dan Patrick on Friday announced the appointment of conservative firebrand Allen West, a former Florida congressman and prominent Fox News contributor, to the state's Sunset Advisory Commission.
West was elected to Congress in 2010 to represent Florida's 22nd district, and he narrowly lost a re-election bid in 2012. He served in the U.S. Army for more than 20 years, including serving as a battalion commander during the Iraq War, before being stripped of his command after pleading guilty to assaulting an Iraqi detainee during interrogation in 2003, according to the Boston Globe. West retired with the rank of lieutenant colonel and has since become a conservative commentator. He has lived in Dallas for just over a year and is currently president and CEO of the Dallas-based National Center for Policy Analysis, a think tank.
"There is no mission more important than working towards a more efficient and effective state government," West said in a statement. "As a graduate of the University of Tennessee and a former member of Congress, it is a blessing to follow in the footsteps of Davy Crockett who came to Texas to fight for liberty and freedom."
The Sunset Commission, whose members are appointed by the lieutenant governor and speaker of the House, is tasked with periodically reviewing the operation and efficiency of different state agencies. Patrick appointed West as one of the commission's two public members. The other 10 people on the commission are members of the Legislature. West's appointment is likely to put a spotlight on the typically low-profile commission, which is reviewing more than a dozen agencies ahead of the 2017 session, including the Department of Transportation and the Texas Medical Board.
The Texas Tribune thanks its sponsors. Become one.
"Lt. Col. West is a dedicated public servant who has served our country in the U.S. Army and the U.S. Congress," Patrick said. "Now the State of Texas will benefit from his conservative leadership."
Patrick also made changes to the leadership of two of the Senate's most powerful committees. State Sen. Craig Estes, R-Wichita Falls, will replace retiring state Sen. Troy Fraser, R-Horseshoe Bay as chairman of the Senate Natural Resources and Economic Development Committee. State Sen. Kelly Hancock, R-North Richland Hills, will replace retiring state Sen. Kevin Eltife, R-Tyler, as chair of the Senate Business and Commerce Committee.