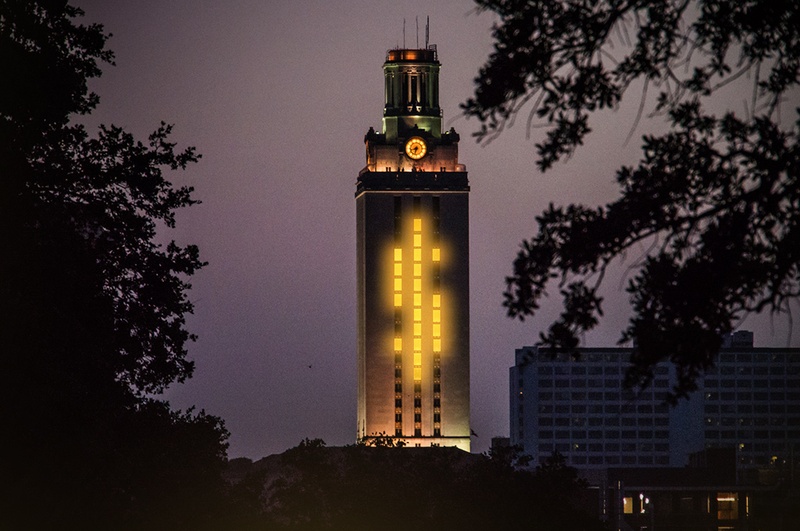 University of Texas at Austin President Greg Fenves is proposing a 3.1 percent tuition increase for next school year, he said Monday in a letter to students.
The increase would raise the average per-semester cost for an undergraduate by $152. A full-time student in the School of Undergraduate Studies, for example, currently pays $4,908 in tuition per semester. The tuition hike, which would go into effect in the 2016-17 school year, still needs approval by the UT System Board of Regents.
"Tuition increases should be used to advance priorities that most impact students, so the additional revenues will be for student success programs: improving the four-year graduation rate, providing supplemental academic support and ensuring students have more opportunities to succeed on campus," he said. "In addition, some of the funds will help UT recruit and retain excellent and diverse faculty."
The price bump would be the first for UT-Austin since 2011. It comes after UT System officials raised concerns about growing costs in higher education during a meeting this year. Board members at that meeting overwhelmingly approved a framework for an increase at all UT System schools. Supporters said the universities need the increases to remain competitive. But critics argued that the schools should find other ways to raise revenue or cut costs.
The Texas Tribune thanks its sponsors. Become one.
Fenves acknowledged the concerns in his e-mail.
"I want you to know that I do not take lightly the issue of raising tuition," he said. "Families are counting their dollars and expect us to keep UT affordable and accessible to students from all backgrounds."
He said the university will look for ways to cut costs and will increase financial aid "for students most in need."
UT-Austin won't be alone in raising its costs. Last month, the Texas A&M University System Board of Regents approved increases for its member schools. Many other systems are expected to follow suit.
Disclosure: The University of Texas at Austin and the Texas A&M University System are corporate sponsors of The Texas Tribune. A complete list of Tribune donors and sponsors can be viewed here.