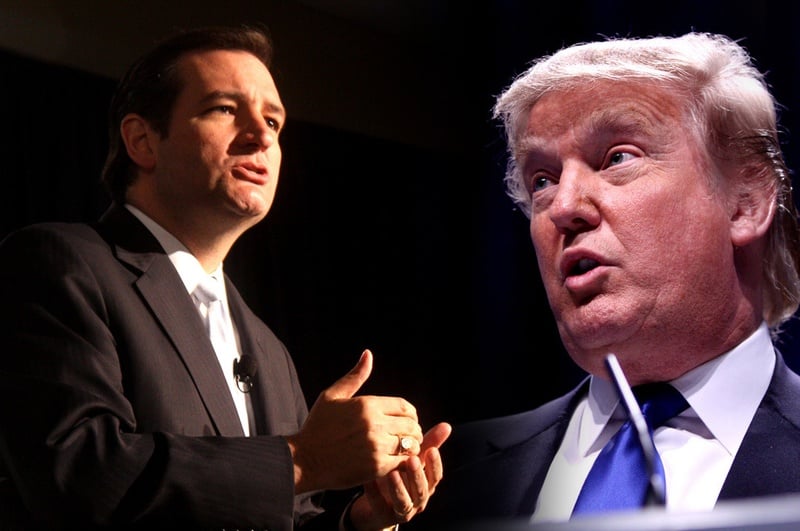 *Editor's note: This story has been updated throughout.
SIOUX CITY, Iowa — Ted Cruz on Friday put a bit of distance between himself and arguably his closest ally in the presidential race: Donald Trump.
Kicking off a two-day swing through Iowa, the U.S. senator from Texas was asked about Trump's apparent openness Thursday to a national registry of American Muslims in the wake of the recent Paris terrorist attacks.
"I'm a big fan of Donald Trump's, but not a fan of government registries of American citizens," Cruz told reporters before a town hall at Briar Cliff University. The "First Amendment protects religious liberty."
The Texas Tribune thanks its sponsors. Become one.
Asked Thursday by NBC News if he wanted to monitor Muslims in America through a database, Trump replied he would "certainly implement that." The suggestion has drawn comparisons to Nazi Germany and has sparked bipartisan criticism.
In a tweet sent out after Cruz's comments in Sioux City, Trump denied suggesting the registry.
"I don't know what Mr. Trump did or didn't say," Cruz told reporters after a town hall Friday afternoon in Harlan. "On the question of should the federal government keep a registry of any religious group? The answer's of course not."
Cruz has cultivated a chummy relationship with the billionaire, declining to directly criticize him on a host of issues. He refused to go further Friday morning in Sioux City when asked again about Trump's idea, reiterating his belief that reporters just want to see the two duke it out.
Cruz was joined at the town halls by U.S. Rep. Steve King of Iowa, who endorsed the senator Monday. Speaking with reporters in Sioux City, King also expressed some opposition to Trump's idea of a Muslim registry, saying he did not know how it would work in practice.